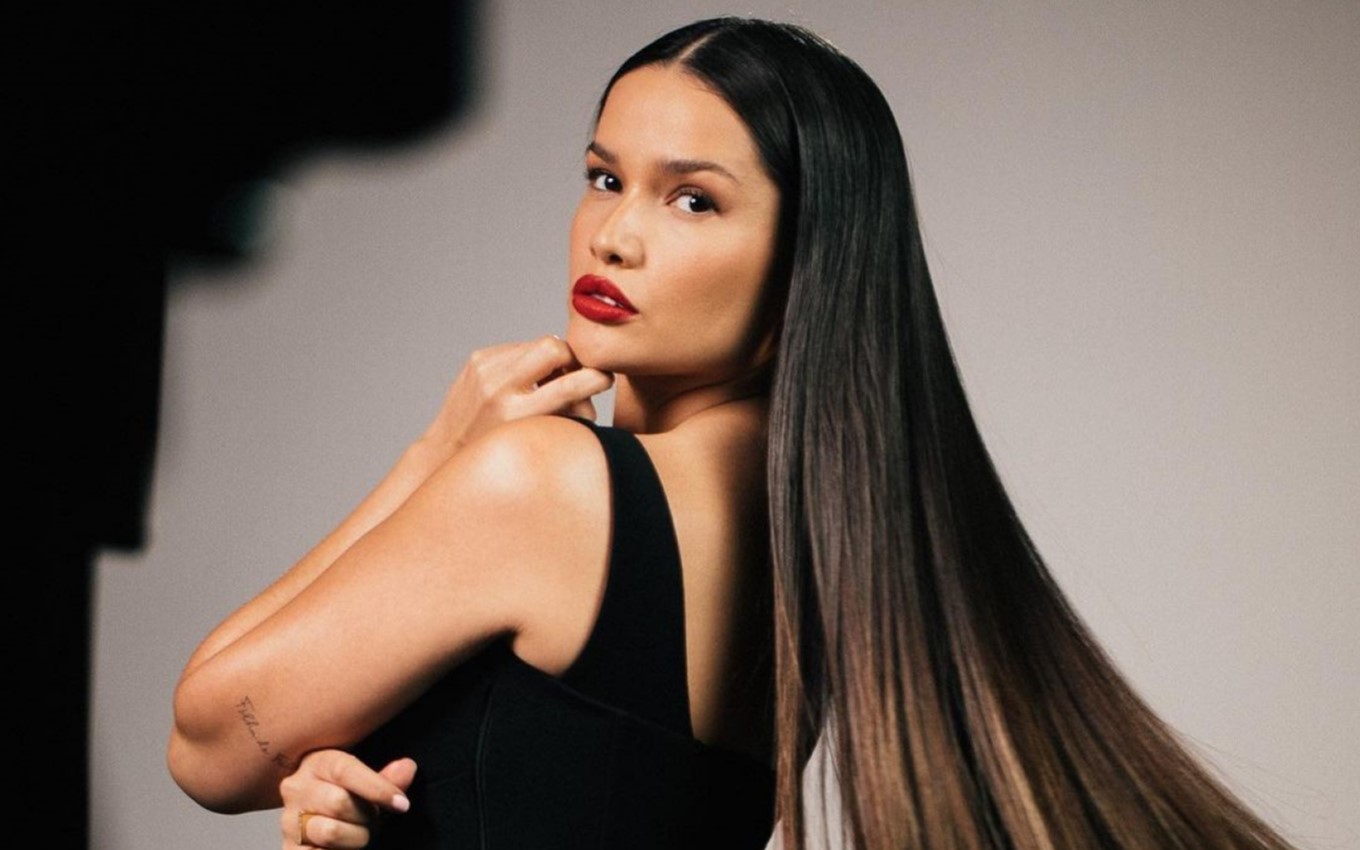 Marcos Mion, a strong presence on social networks, where he has more than 36 million followers (together with his Instagram, Twitter and Facebook profiles) said he was making a dream come true when he was hired by Globo. When the column interviewed Fátima Pissarra, one of the founders of Mynd, one of the largest digital influence agencies in the country, she stated: "My dream is to be bought by Globo".
The two biggest new digital influencers in the country this year? Juliette Freire and Gil do Vigor. But both wouldn't have any relevance if it weren't for the time at Globo's Big Brother.
Even losing space in the fight for attention to digital competitors such as streaming, games and social networks, TV remains unbeatable in generating relevance and capturing the popular imagination. As the leader in the sector, Globo is the biggest reference in this area.
Anyone who deals with influence knows this. Mion, Fátima, Gil, Juliette, influencers and aspiring influencers want to be on Globo, as do most of those who live off a public image.
Do you need the TV?
TV and other traditional media bring a validation that digital, for now, does not offer. That's why you see so many Google, Facebook and TikTok campaigns on TV and even in print.
When TikTok spends R$ 78 million to appear in the final of Big Brother, this technology company understands the relevance that reality, Globo and TV deliver on a large scale. The BBB is a cultural phenomenon. The app's presence in the program became news in several press vehicles.
In short, time and TV presence are signs of relevance. And more, the opportunity to attract to your base followers who possibly haven't discovered your brand or profile in digital yet.
God only gives brown sugar to those who don't have teeth. If Globo is a reference, if influencers want to be on Globo, if the station already has a good part of the biggest influencers in the country as its employees (the presence of actors, actresses and presenters on social networks is only growing), if the company has one of the best commercial teams in the country and betting heavily on digital media through Globoplay and podcasts, what explains Globo not having an influence agency or selling its cast in influential projects?
Jorge Nóbrega, president of Grupo Globo, recently stated that one of the reasons for the company to bet on podcasts is that this market would surpass US$ 1 billion in revenues this year in the United States alone. But for comparison purposes, the market of influence in the US is expected to raise more than $13.4 billion in the same period.
Furthermore, in Brazil advertising in podcasts is still in its infancy. The little that exists, truth be told, owes a lot to Grupo Globo, which accelerated the popularization of the medium by promoting its own podcasts in massive campaigns on TV, on its radio stations, on websites and even in the print media.
But, for comparison purposes, Mynd alone forecasts invoicing more than BRL 175 million in 2021. Multiply it by other agencies and contracts closed directly with influencers and this number of revenue shoots up. In other words, brands already invest heavily in influence, but not in podcasts.
Another important point is that one of the biggest complaints in the influence segment in the country is the amateurism that still predominates. Influencers who close an agreement but do not deliver, brands that want to pay commercial action with barter and paid post that enters as if it were editorial content are among the main complaints. These are problems that Globo has already solved for decades.
In other words, Globo's entry into marketing influencers could also bring more professionalism and credibility to this market.
Globo, like other TVs, still has a great advantage. It would be enough to include in the contract of new employees who will also sell advertising on social networks. Would Juliette and Gil do Vigor not sign a contract to join the BBB if there was a clause like this, selling on social networks?
Before the program, it's unlikely. Anonymous wannabes to fame and fortune would sign anything for a TV break. As a matter of fact, judging by Marcos Mion's social networks after he was hired, he would also have no problem in handing over his digital presence to Globo's commercial management, if that would help to make his dream come true.
explanations
But if Globo commercializes influencers in the digital world could be good for everyone, why hasn't that happened yet? In a way, it even happens. Only in a shy and limited way.
In 2019, Globo included in its soccer broadcasting plan a package of sponsored posts on Instagram from Globo influencers. It was part of the 2020 Football Project, and cost BRL 307 million each, BRL 3 million less than the 2019 package.
In the document, Globo presented as "influencers" the announcers Galvão Bueno, at the time with 829 thousand followers on Instagram, and Gustavo Villani (424 thousand); besides the presenters Felipe Andreoli (1 million) and Alex Escobar (818 thousand) and the commentator Caio Ribeiro (549 thousand).
Each sponsor would have the right to 30 Stories and eight Instagram posts throughout 2020. The plan stated that "the definition of the talents that would participate would be made by Globo based on the client's content and objectives".
The influence market has evolved a lot in these two years. The fact is that Globo did not follow. Whether the sport package and the names chosen were the best is a matter to be debated. Linking the sale of an influential product to a R$ 307 million package is peculiar. It also shows how the focus on TV can "hinder" other initiatives.
Globo's position
Through its communication, Globo said that it is "aware of market movements, has been betting for a long time on the great influence of its entertainment professionals — and, more recently, of its narrators, presenters and commentators on the Sport — in the construction of deliveries for advertiser brands, generating engagement and conversation on their platforms".
The station recalls that "still in 2019, for example, Galvão Bueno starred in Volkswagen communication for the launch of the Jetta GLI model, with deliveries on open TV, pay TV, digital and on the narrator's Instagram. More recently, Ana Maria Braga presented one of the editions of Mais Você dressed as Cruella, in an action to launch the film available on Disney+, which also featured an action on their social networks."
Finally, the station highlights "the unprecedented case of Vivi Guedes, the influencer played by Paolla Oliveira in the soap opera A Dona do Pedaço, which, even though it is fictional, maintained a profile on Instagram and interacted with a total of 2.5 million followers. are some examples of how Globo already adopts influential actions in its commercial negotiations, generating value for brands through the connection with its talents".
Globo, like other broadcasters, has in fact been active in the sector, but in a shy way in view of the potential given the amount of talent in its cast.
competitors
In the United States, NBCUniversal is acting as a powerful mediator between celebrities and advertisers. The network is launching extensive partnerships with TV stars, hoping its talent-allied shows will help close bigger deals.
Wayfair spent two years trying to hire Kelly Clarkson as a spokesperson. It only closed the deal after NBCUniversal entered the negotiations. "The media company, which produces The Kelly Clarkson Show and frequently features the singer and TV personality on her popular morning show Today, played an important role in connecting the online home retailer with Clarkson," the companies said.
The deal led to ad purchases on several NBC properties and a new line of Kelly Clarkson Home products sold by Wayfair. But like Brazil, the singer's social networks are not the focus of the project.
According to the Wall Street Journal, "The strategy reflects a move toward less TV ad business as the continuing decline in traditional TV audiences pressures networks to think of new options for advertisers. Marketers, in turn, they are looking for new ways to reach consumers while they watch less traditional TV."
In Brazil, Record is also taking steps in this direction. Recently, she signed a new contract with Reinaldo Gottino to take care of the career of the Balanço Geral presenter, also outside of TV. However, as with Globo, these initiatives still seem quite limited in view of their potential.
Influence
Ernest Hemingway, in The Sun Also Rises, tells of a businessman who explains how he went broke: "Two ways. Gradually; then suddenly." In the digital world, this is a constant.
Two years ago, it was hard for many to imagine that influencers would have commercial relevance to the point of competing with TV. But today, lives like the one by influencer Felipe Neto for Lojas Americanas on YouTube give more audience than many TV channels. By the way, live commerce, live broadcasts made by influencers to sell products, are a phenomenon in China and are growing in Brazil.
For Black Friday this year, Globo created the Desafio Black with presenters Dani Calabresa and Fábio Porchat at GNT. The attraction's quota was named Win and, in addition to the Black Challenge on GNT, it includes actions on the channel's social networks and also in breaks on Globo (open TV). But the personal profiles of the presenters aren't in the package.
By not embracing the influence segment, Globo and other communication groups possibly want to avoid validating an advertising business model that competes with traditional media, from which they still receive most of the profit.
There's also the fact that influencers rely on third-party platforms like Facebook, TikTok and YouTube. Prioritizing a platform where you have complete control, such as podcasting, can give you a greater sense of security.
Regardless of the explanations, if Globo and the other TVs change their position, they could revolutionize the digital influence market. If they stay out, they run the risk of missing the tram of history.
.