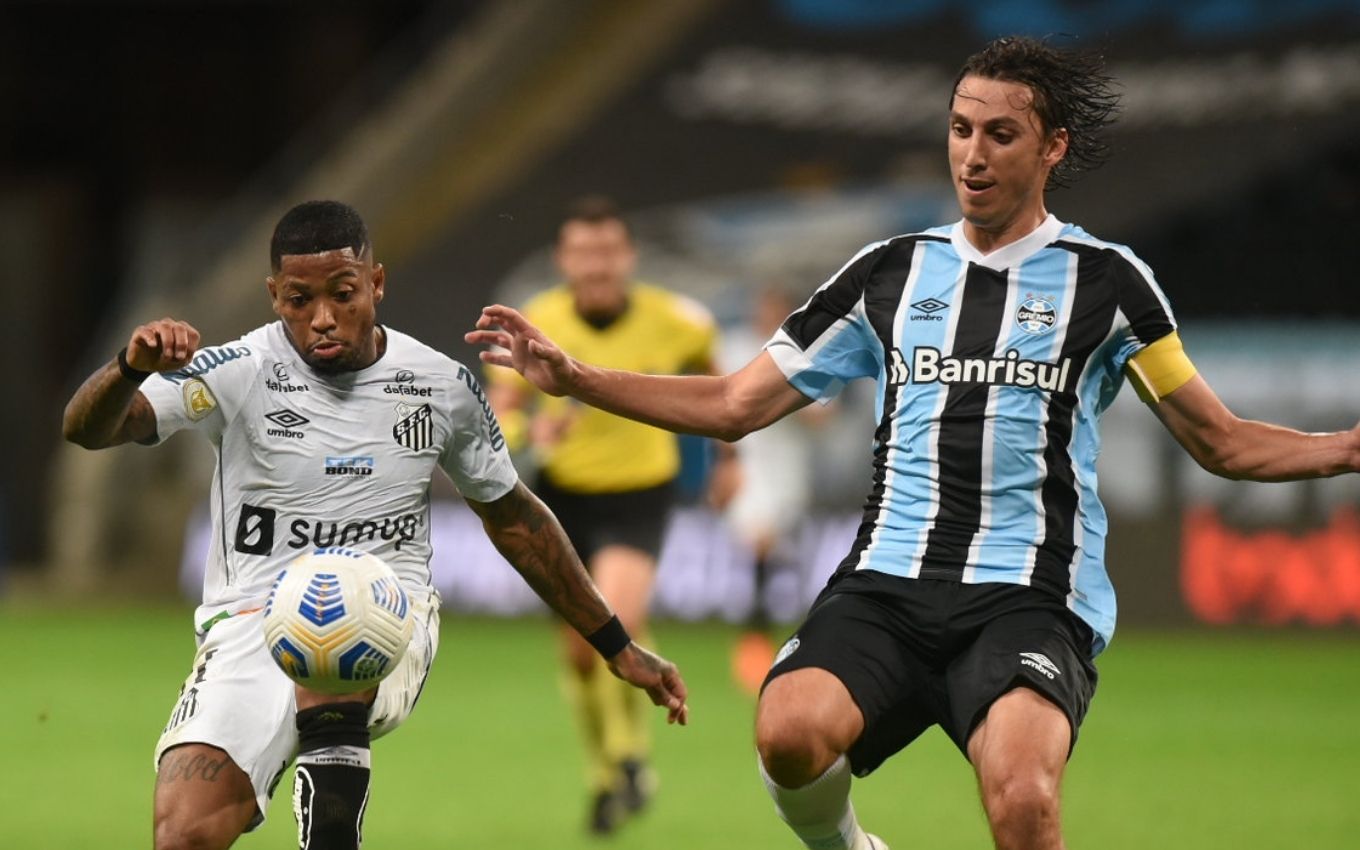 Santos and Grêmio take the field this Sunday (10), at 4 pm, in a match valid for the Brasileirão 2021. The clash will take place at the Vila Belmiro stadium. The live stream will be from Premiere; it won't be on Globo. The Globoplay, Globo Channels and Premiere Play platforms are options for watching online.
The monthly subscription to Premiere Play is worth R$59.90. To access, simply enter the GE website. For those who already have Premiere on pay TV, it is possible to use the operator's data and login to the online version of pay-per-view and also to the Globoplay platform.
Another way to follow Santos x Grêmio live and online is through the Globoplay + Premiere combo. The monthly subscription to the package costs R$69.90, and the annual plan costs R$64.90.
Premiere is also available from Amazon via Prime Video Channels. The monthly price of the combo is R$59.90 for the pay-per-view plus the R$9.90 for the entertainment service subscription.
Peixe has 25 points and fights to get away from the relegation zone. The Santos team comes from a 1-1 draw with São Paulo. Tricolor Gaucho, on the other hand, tied with Cuiabá in 2-2 in the last round of the competition. Grêmio is in the relegation zone, with 23 points.
live guild
In addition to Santos and Grêmio, see below the list of matches for the 25th round of the Campeonato Brasileiro and know where to watch it live and online:
Sunday (10)
11 am – Internacional x Chapecoense – Premiere
4 pm – Santos x Grêmio – Premiere
Monday (11)
20h – Cuiabá x São Paulo – SporTV (except MT) and Premiere
.