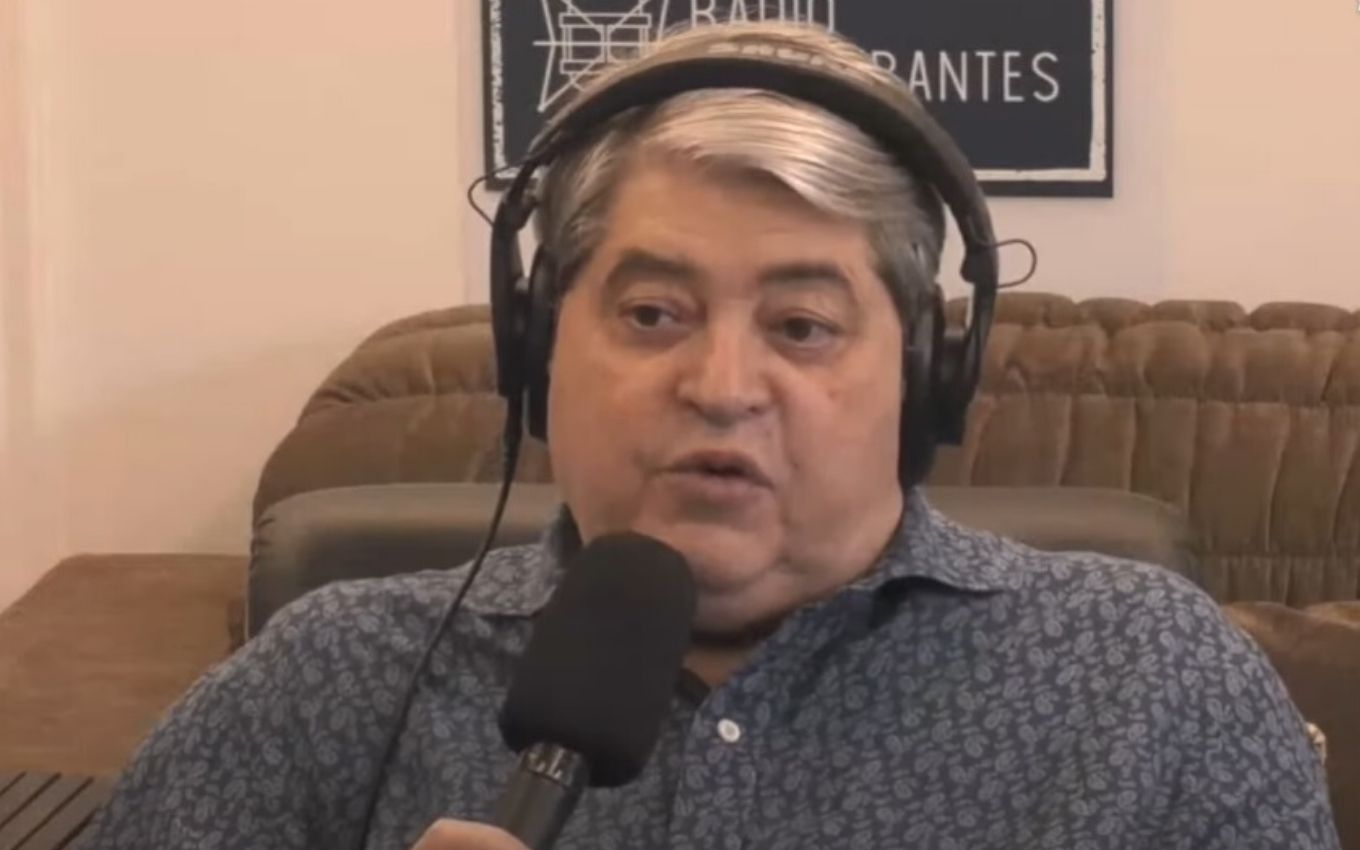 José Luiz Datena did not present this Tuesday (8) edition of the program Manhã Bandeirantes, which he commands on the radio. The 64-year-old journalist confessed that he was concerned about the situation of one of his children, José Luiz Datena Júnior, who is hospitalized with Covid-19 at the Sírio Libanês Hospital in São Paulo.
"I'm honestly more worried about my son than about the comments I'm going to make here. If I can work in the afternoon, I'll go. If I don't, I'll continue to worry about my son," warned Datena on beginning of yesterday (7) edition of Manhã Bandeirantes.
According to the presenter, José Luiz Datena Júnior was the most careful of the five children. "When he came here to my house, he wore a mask and kept his distance. Ten days ago, he took Covid. The evolution was good, and today [dia 7] he got worse and went to Syria Lebanese", commented the presenter of the Band.
Later, Datena introduced Brasil Urgente, but he was dejected and confessed his concern about the 33-year-old heir's state of health. "He is not well. I hope he gets better. I hope that a large part of the Brazilian population affected by Covid takes care and receives the best possible care," he said.
"Of course my son is in a top quality hospital, there are many people who do not have access to this. For these people I pray a lot that they are well. I wish I had stayed at home because you cannot enter the hospital. No I'm going to break the rule, but I don't have much head to work, no", admitted the presenter at Brasil Urgente.
This Tuesday morning, Datena chose not to run his program on Bandeirantes radio and was replaced by Agostinho Teixeira. It is not yet confirmed whether the veteran will appear for the Band cop.
"Thanks everyone for the messages wishing my son's recovery!" wrote the presenter on Twitter. See below the video of the presenter commenting on his son's situation:
Thanks to everyone for the messages wishing my son's recovery! For those who lost, yesterday's comment on #MorningBandeirantes:https://t.co/3A42r4AzCr

— Datena (@Official Date) June 8, 2021
.