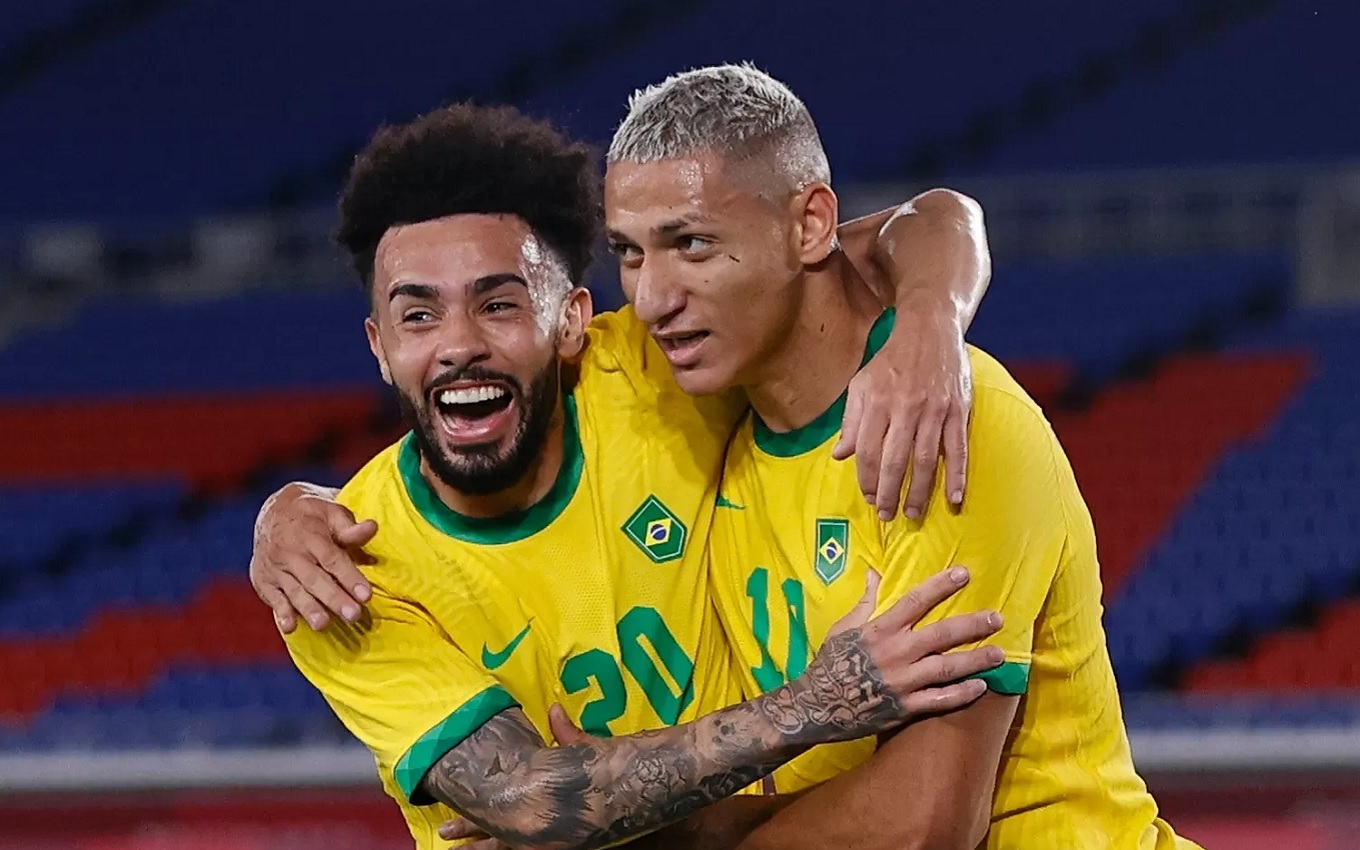 Globo's audience soared this Thursday morning (22) with the transmission of Brazil x Germany. The match marked the debut of the men's soccer team at the Tokyo Olympic Games. The confrontation that seemed to be easy got complicated in the end, and that benefited the numbers of the network – which had the best ibope on time in two months with the victory by four to two for Brazil.
According to previous audience data for Greater São Paulo obtained by the TV news, the game narrated by Galvão Bueno scored 13 points average, with peaks of 14, in the rolling ball period –between 8:30 am and 10:20 am. At the same time, Record got 4 points with Fala Brasil and Hoje em Dia, while SBT got 3 points with Primeira Impacto and Vem Pra Cá.
Brazil x Germany achieved a number 46.1% higher than the usual average of the time on Globo (7 points). The station shows three programs on the track: the TV news program Bom Dia Brasil, Mais Você by Ana Maria Braga and Encontro com Fátima Bernardes.
The victory of young Brazilians also marked the biggest hit on the schedule since May 5, 2021, when Mais Você received BBB21 winner Juliette Freire — the program scored 14 points that day. The numbers may change in the consolidated released this Friday (23).
Globo expects numbers similar to the Opening Ceremony, which will be exclusive to it on open TV this Friday. Galvão Bueno will narrate the event with Marcos Uchôa, Fabi Alvim, Daiane dos Santos, Flávio Canto and Carlos Gil. SportTV and BandSports also show the event.
In its Olympic planning, Globo promises 200 hours of broadcasting. Every day, the Olympic Games are aired between 10:30 pm and 11:00 am.
.