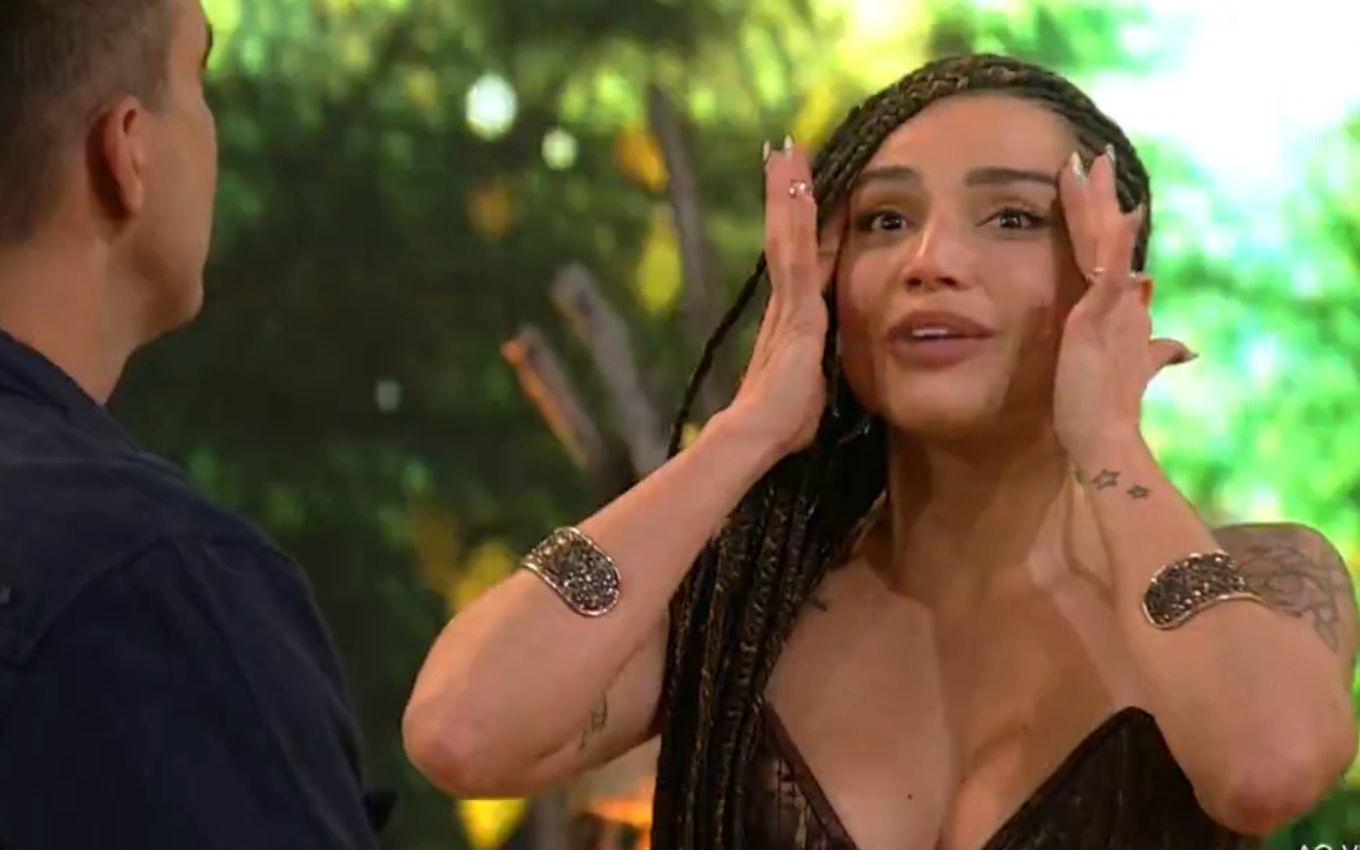 With a season only with ex-BBBs, No Limite 5 came to an end on Tuesday night (20th) and registered the worst boom in the history of Globo's reality show. The program presented by Andre Marques scored 16.3 points in Greater São Paulo and broke the negative record of the fourth edition of the competition. The program had 17 points at the end of 2009.
According to data from Kantar Ibope Media, the last episode of No Limite 5 also had a 31.2% share (on TVs) in São Paulo. Participant of BBB18, Paula Amorim surpassed all competitors and won the edition.
Against the survival reality, Power Couple Brasil, from Record, scored 5.8 points in the direct confrontation, from 22:37 to 12:24.
On September 27, 2009, No Limite 4 averaged 17 rating points during its airing, from 11:10 pm to 12:31 am, and the index was the worst hit of a final show so far.
In that year, each Ibope point was equivalent to around 60 thousand homes in Greater São Paulo, and currently one point corresponds to 76,500 homes. The updating of the values ​​is made every beginning of the year and follows the population estimates of the IBGE (Brazilian Institute of Geography and Statistics).
See below the audiences for Tuesday, July 20, in Greater São Paulo:
Average of the day (7h/0h): 14.1
Good morning São Paulo
6,9
Good morning Brazil
8,2
More you
6,9
Meeting with Fatima Bernardes
7,7
SP1
10,3
Globe Sports
10,7
Newspaper Today
10,7
Afternoon Session: Enchanted
10,5
You You You
15,1
fitness dreams
16,6
Our lives
21,0
SP2
23,1
grab hold
23,3
Statement – Minister of Education
23,3
National Newspaper
25,6
Empire
26,8
On the edge
16,3
Reporter Profession
9,9
Globo Newspaper
7,3
conversation with bial
5,4
Owl: Bounty Hunter
4,2
Hour 1
4,4
Tokyo Olympic Games – Women's Football: Brazil vs China (4h46-6h)
5,0
Average of the day (7h/0h): 6.3
Morning General Balance (average from 5am-8:30am)
1,4
General Balance Sheet SP (7:30 am to 8:29 am)
2,6
Speak Brazil
3,4
Nowadays
4,3
JR 24h (morning)
4,6
General balance
7,3
Proof of love
4,8
JR 24h (afternoon 1)
3,7
City Alert
7,2
JR 24h (afternoon 2)
7,9
Newspaper of Record
9,6
Statement – Minister of Education
8,7
Genesis
11,8
very top
7,6
Power Couple Brasil
5,9
Chicago Med – Emergency Care
3,3
JR 24h (dawn)
2,3
Speaks, I hear you
0,9
Religious
0,5
Average of the day (7h/0h): 5.6
First Impact
3,6
Come here
3,7
Good Morning & Co.
4,1
gossiping
3,9
Family Cases
4,7
indomitable heart
8,0
true loves
8,1
SBT Brazil
6,2
Statement – Minister of Education
6,6
wheel to wheel
7,0
Chest Award Coupon
6,9
Liberators: Racing x São Paulo
10,3
Mouse program
4,9
the night
3,4
Operation Mosque
2,4
Reporter Connection (Replay)
1,8
SBT Brasil (re-presentation)
1,7
First Impact (4h-6h)
2,1
---
Source: Broadcasters
Each point is equivalent to 76,577 households in Greater SP
.