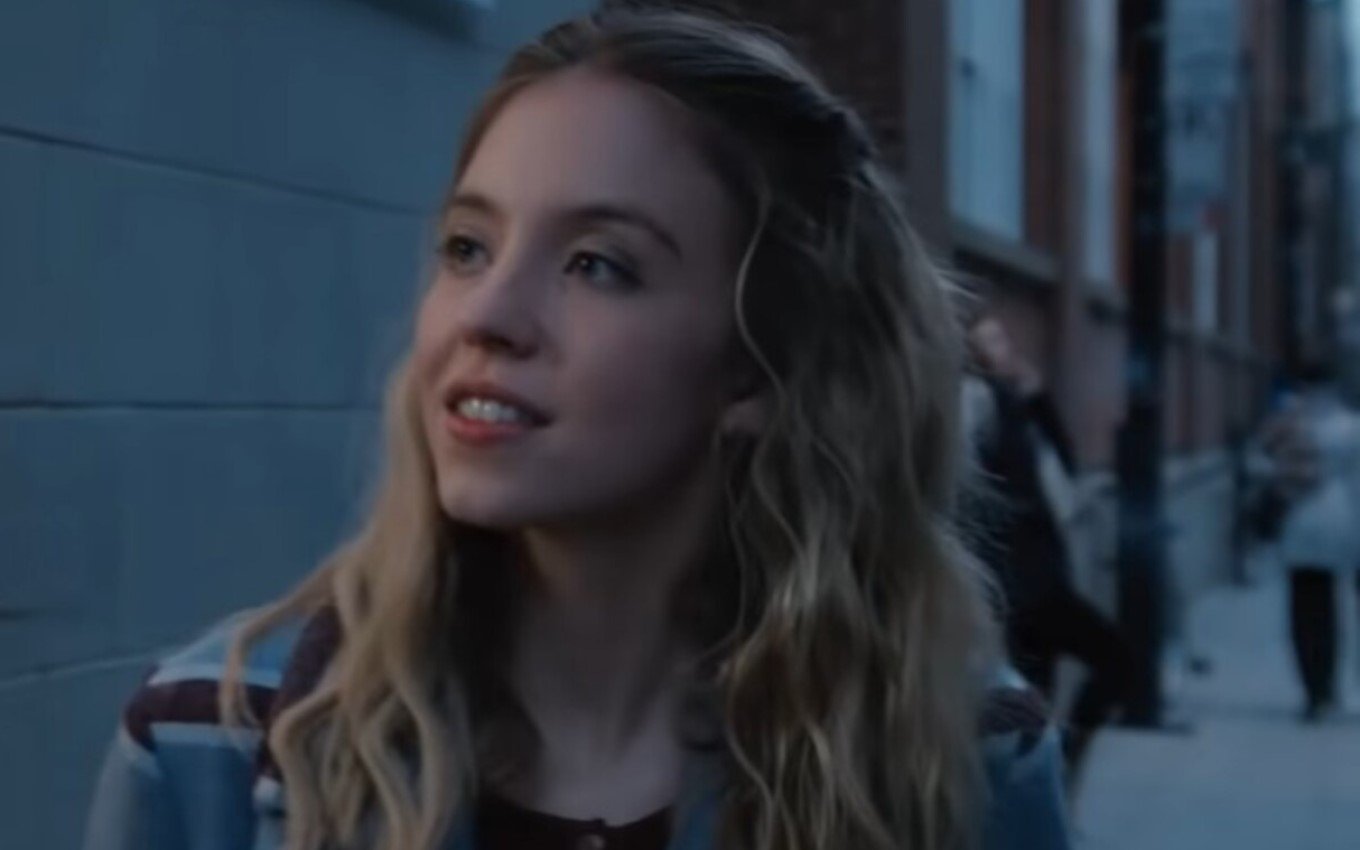 New Prime Video film, The Voyeurs premiered this Friday (10) and has already spiced up the platform's catalogue. The erotic thriller tells the story of young couple Pippa (Sydney Sweeney) and Thomas (Justice Smith). After moving into the first apartment together, they start snooping around the neighbors in the building next door. What starts in innocence turns into a sick obsession.
On the couple's first night in their new home, they notice how exposed their neighbors are. Without any curtains, young people can see everything that happens in the apartment across the street. Thomas wants to spy on the sex between the other couple, while Pippa thinks the eavesdropping is wrong.
The next day, the boy was working on his music when he looked outside and noticed something strange. His neighbor (Ben Hardy), the model photographer, was cheating on his wife. After that, the musician stops focusing on other people's lives, but Pippa starts to get interested in the young man.
Sydney Sweeney's character becomes obsessed with her neighbor. During the night, she spies on the apartment with binoculars. With Thomas' help, the girl is able to hear everything that happens between the photographer, his wife and the various lovers. Pippa then decides to help the betrayed girl and wants to interfere, but this is the last straw for the musician. He claims he no longer recognizes his own girlfriend.
With many explicit sex scenes, the film surprises with impactful twists and an innovative script. In addition to the suspense and adrenaline, Prime Video's feature questions the ethics and morals of eavesdropping, as well as a major social issue: the signing of terms and conditions without prior reading.
The production leaves Smith a little aside (Detective Pikachu, 2019) and ended up handing over the role to Sydney. The actress from Euphoria and Once Upon a Time… Hollywood (2019) has great chemistry with Ben Hardy (Bohemian Rhapsody, 2018), especially in the spicy scene between her characters.
Directed and written by Michael Mohan, the erotic thriller also features Natasha Liu Bordizzo, Katharine King So, Cameo Adele, Jean Yoo and Cait Alexander in the cast.
Watch the subtitled trailer for The Voyeurs below:
.