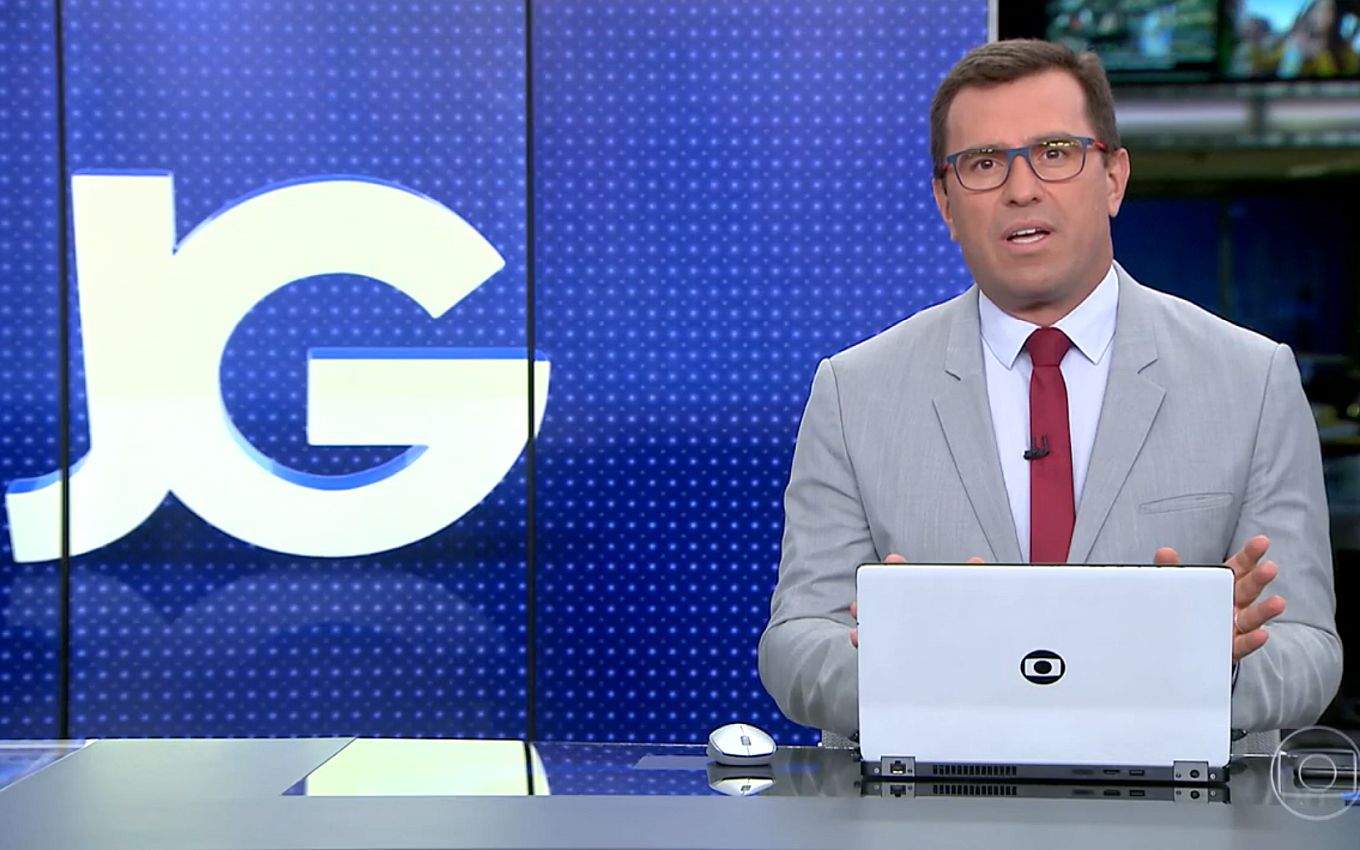 Rodrigo Bocardi's last day at the head of Jornal da Globo gave the program the best audience of the year. Friday's edition (5), filled with news about the worrying situation in Brazil in the face of the pandemic, scored 11.5 points in Greater São Paulo, with 30.3% of televisions tuned on average.
The presenter took over the post during the holidays of Renata Lo Prete in the national newspaper and missed the Bom Dia São Paulo, of which he is the holder. Michelle Barros has been the replacement for the morning paper for the past few weeks.
On February 27, a Saturday, Bocardi was on duty and presented Jornal Hoje, which also broke the audience record of 2021 up to that occasion, with 13.4 points. Last Wednesday (3), however, with the holder, Maju Coutinho, the afternoon player set a new best mark: 14.0 points.
See below the hearings for Friday, March 5, in Greater São Paulo:
Average of the day (7h / 0h): 16.3
Good Morning São Paulo
7,5
Good morning Brazil
9,1
More you
8,1
Meeting with Fátima Bernardes
7,8
SP1
11,9
Globe Sports
11,7
Newspaper Today
11,6
Afternoon Session: Love Game in Las Vegas
10,9
Family relationships
18,9
Workout
16,6
Our lives
18,3
SP2
22,8
Let There Be Heart
26,6
National Newspaper
27,6
Mother's love
30,3
The Power of Wanting
33,7
Big Brother Brasil
29,5
Globo reporter
18,5
Newspaper
11,5
Conversation with Bial
7,0
Great Owl 1: Marks of the Past (part 1)
5,8
BBB Network Newsletter
5,5
Great Owl 1: Marks of the Past (part 2)
5,1
Great Owl 2: In the Name of the Law
4,9
Owl 3: Santa's Little Helper
4,3
How will it be?
4,3
Average of the day (7h / 0h): 6.3
General Morning Balance (average from 5 am to 8:30 am)
1,7
General Balance Morning (network)
1,4
General Balance Morning (local)
2,7
Speak Brazil
3,8
Nowadays
4,5
JR 24H (Morning)
5,3
General balance
7,9
Mother Slave
6,2
JR 24H (Afternoon 1)
5,3
City Alert
6,6
JR 24H (Afternoon 2)
5,6
Newspaper of Record
9,0
Genesis
11,5
Top
5,9
Super Tela: Sicário – Day of the Soldier
3,0
JR 24H (Early Morning)
3,0
Speaks, I hear you
1,2
Between Lines
0,4
Religious
0,3
Average of the day (7h / 0h): 5.1
First Impact
4,1
Good Morning & Company
5,2
Coupon Prize Chest
5,6
Gossiping
3,9
Family Cases
4,1
Triumph of Love
6,3
True Loves
7,0
SBT Brasil
5,0
Wheel to Wheel
5,4
Coupon Prize Chest
5,7
Chiquititas
6,2
Little Mouse Program
5,4
Success Screen: The Great Dave
5,8
The Night
3,4
Operation Mosque
2,3
Wheel to Wheel
1,9
Crunching (resubmission)
1,8
SBT Brasil (re-presentation)
1,7
Big Bang A Teoria
1,6
---
Source: Issuers
Each point is equivalent to 76,577 households in Greater SP
Feedback Policy
This space aims to expand the debate on the subject addressed in the news, democratically and respectfully. Anonymous comments are not accepted nor do they violate ethical and moral laws and principles or promote illegal or criminal activities. Thus, slanderous, defamatory, prejudiced, offensive, aggressive comments that use bad words, incite violence, express hate speech or contain links are summarily deleted.
.