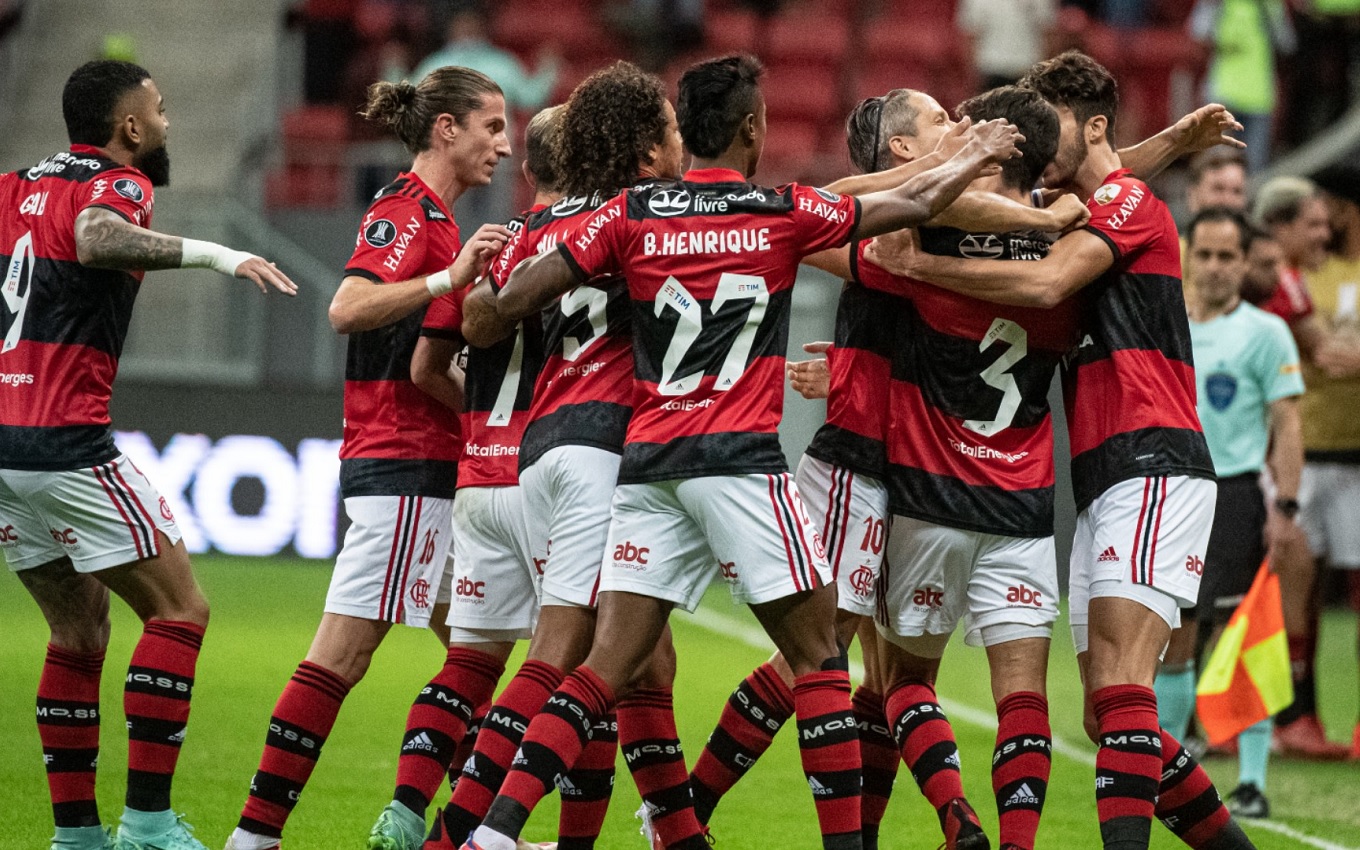 Fox Sports registered, last Wednesday (21), the largest Brazilian pay-television audience in 2021 with the exclusive direct broadcast from Brasília (DF) of Flamengo's 4-1 victory against Argentine Defensa y Justicia. The match was valid for the round of 16 of the Libertadores da América.
According to consolidated data from Ibope PNT (National Television Panel, TV index of the 15 main metropolises in Brazil) obtained first-hand by the TV news, the game narrated by João Guilherme scored 12 points on the average and was the isolated leader among all paid channels. Its main competitor, SporTV, scored 0.3 point with Náutico x Brasil-RS for Série B.
During game time, between 9:30 pm and 11:20 pm, Flamengo's match only lost to Globo, Record and SBT in the universe of paid subscribers. Band and RedeTV! won, for example.
Each pay TV PNT point is equivalent to 214,000 viewers. If the open TV metric were used, the game would score around 5 rating points.
In addition to the good result with the match, which marked the return of the public to the stadiums, Disney also had a good result with Linha de Passe, its post-game on ESPN Brasil. When reflecting Flamengo's victory and talking about other issues related to Libertadores, the debate scored 2 points on the average at Ibope PNT.
Libertadores owns most of Disney's exclusive games since Globo gave up its broadcast rights contract last year, which helps with the high rates. SBT, Facebook and the pay-per-view channel Conmebol TV also show the competition.
.