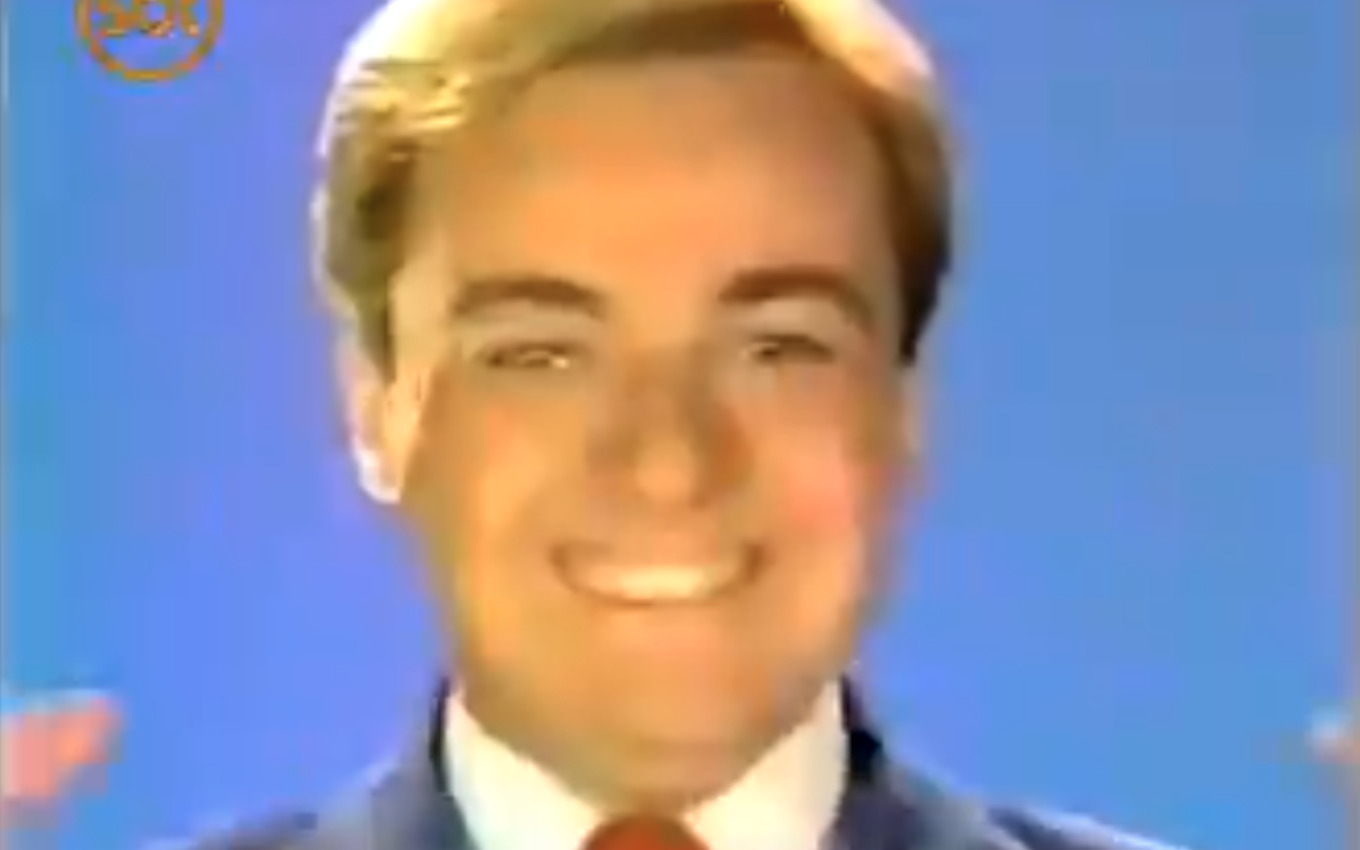 An old SBT video went viral on social networks in recent days for showing several celebrities of the station in a situation completely without context and with a peculiar aesthetic. In the material, presenters such as Gugu Liberato (1959-2019), Sergio Mallandro and Mara Maravilha appear clapping, with forced smiles, in front of a blue background and with a jingle that says "SBT does not forget you". Some netizens got scared and said it was a "horror movie".
The images are part of a vignette that was released during SBT commercial breaks in 1987. The campaign was called Quem Procura Acha Aqui and advertised the main attractions of the house.
The original video showed excerpts from films and programs shown on Silvio Santos' station, and the song had excerpts such as: "Those who look for it, find color on SBT. Those who look for it, find humor on SBT. Those who look for novelty and joy. Always find, find color. here with us now!".
In the meantime, important names of the broadcaster's cast recorded videos in studios with a blue background, in which they appeared dancing to the sound of the jingle, smiling a lot and calling the viewers. It was this part that became a joke 34 years after the campaign's debut.
As the song repeats the phrase "SBT does not forget you" eight times, famous people such as Sergio Mallandro, Silvio Santos, Mara Maravilha, the clown Bozo, Hebe Camargo (1929-2012), Gugu Liberato and Christina Rocha clap their hands, staring at the camera and smiling a lot.
On social networks, the excerpt yielded comments such as: "Imagine this horror movie playing on a tube TV at 3:00 am", from a user identified as Gal Maravilha. "Thank God I didn't come across this as a child. Less of a trauma," said netizen Elias Maciel. "This is very disturbing," added Amanda Corradi.
Check out the excerpt that scared internet users and the full video:
imagine this horror movie playing on a tube TV at 3 am pic.twitter.com/Dh7xh8GQfu

— gal wonder (@lemagalzine) August 22, 2021
.