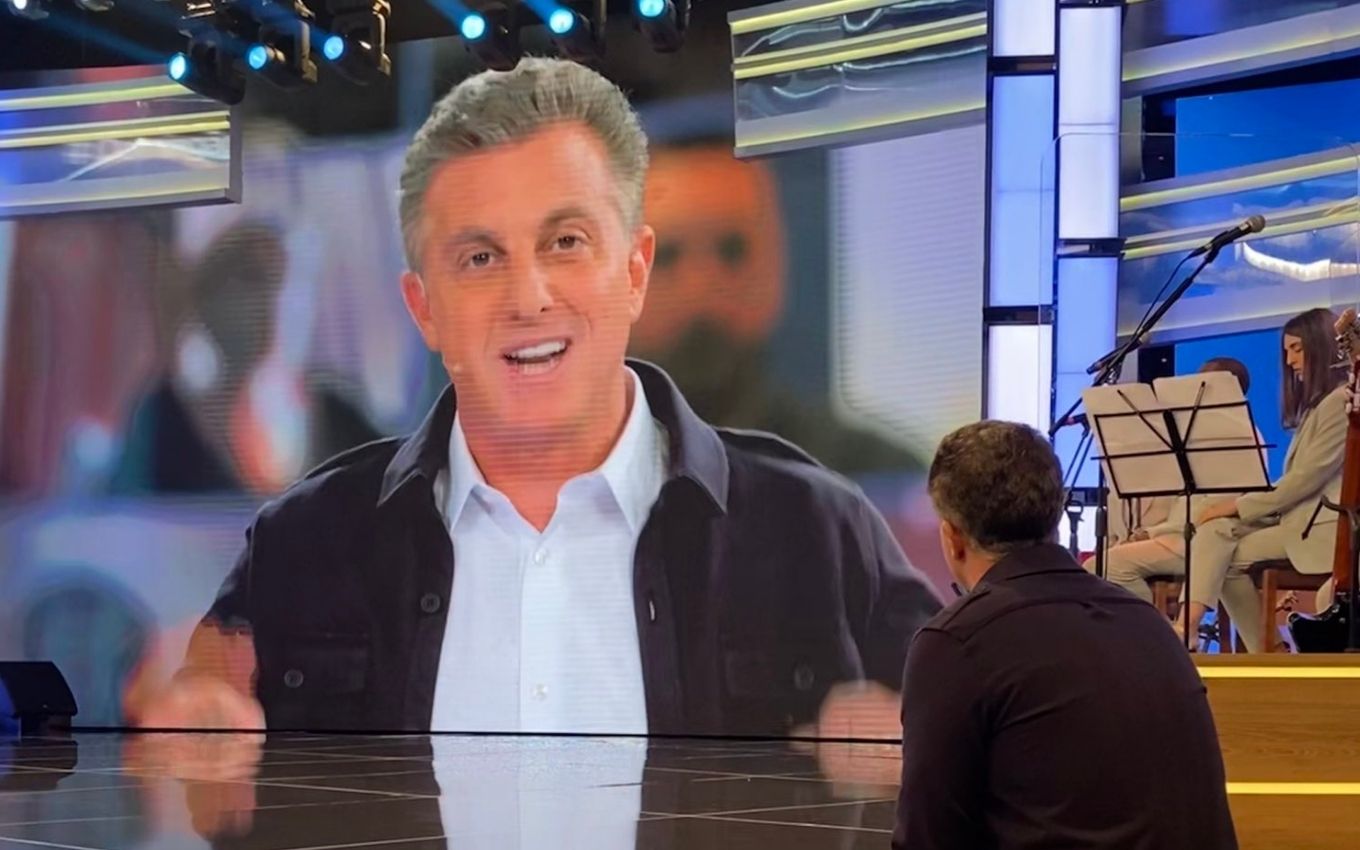 Domingão's debut with Huck registered an average of 19.0 points on the PNT (National Television Panel), which indicates the audience of the 15 largest metropolitan regions in Brazil. This is the best index of the program in the national market in 2021. Data obtained exclusively by TV news indicate that the attraction led by Luciano Huck gained public among all ages and social classes, with more significant growth among female audiences and viewers aged 35 to 49 years.
In comparison with the last four Sundays of the Super Dance of the Famous, the bounce was 19.5%. According to Kantar Ibope Media, 40 million people watched the debut of the new Domingão; the program was tuned by 35.2% of televisions turned on at the time, an increase of 5.4 percentage points in relation to the dispute led by Tiago Leifert.
In the audience by age groups, Huck achieved an increase of 2.5 million viewers from 35 to 49 years old, an increase of 821,000 among young people from 15 to 29 years old and also brought 864,000 more children and teenagers to the timetable. In the division by income, Angelica's husband won 4 million more people in class C, and 2.5 million in AB.
Shown from 6:41 pm to 9:07 pm, Domingão com Huck was tuned by 37.2% of the women who were watching television in this range, an increase of 6.1 percentage points. Among men, the difference was 4.8 points: it rose from 25.2% of Super Dança to 30.0 with the new program.
Time different from Sunday
Luciano Huck's debut on Sunday began 40 minutes later than expected, due to the cancellation of the Brazil-Argentina match for the World Cup qualifiers. To cover the hole, Globo decided to cast the film Círculo de Fogo (2013) in a hurry.
In other words, despite having received a lower rate than expected, Domingão com Huck went on at a time with more televisions on, which helped to increase the reach of the program, which will be shown between 18:00 and 20:30 on Sundays of normal grid.
The new program maintained Globo's leadership throughout Brazil and got 198% more audience compared to Record, second in the track, and 274% in the confrontation against SBT.
In addition, Luciano Huck's attraction had 169% more interest than the sum of all pay TV and was 81% higher than the so-called "TV/video content without reference", which includes online consumption on platforms such as Netflix, YouTube and general streaming services on TVs.
.