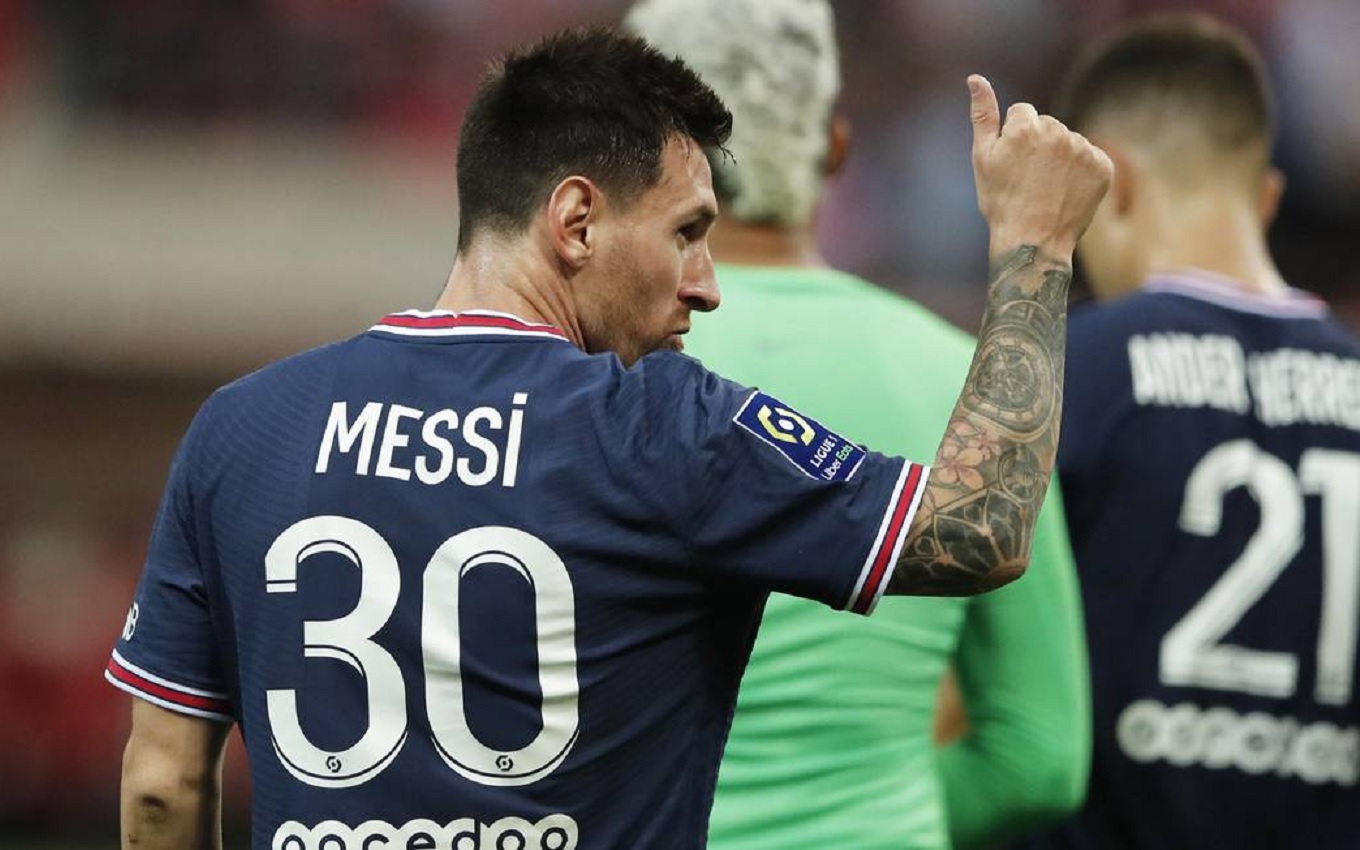 Lionel Messi's debut for Paris Saint-Germain at French Championship made ESPN win the Brazilian Championship broadcasts of Series B on SportTV this Sunday (29). The high expectations of the public led the channel to the leadership of the cable TV audience with the Parisian club's 2-0 victory against Reims.
According to pay TV Ibope PNT (National Television Panel) audience data, obtained by TV news, the game narrated by Nivaldo Prieto with comments from Zinho and Osvaldo Pascoal scored 6.2 points on average in the 15 main cities of Brazil.
With CRB x Cruzeiro, SportTV 1 scored 1.0 point. On the other hand, SporTV 2, which showed Náutico x Vitória, scored 0.7 point. The victory was much celebrated within Disney and raised expectations for the coming weeks, when the French will return to be an attraction after the Fifa Date — in which national team games take place.
The French Championship was purchased exclusively by Disney until the end of the 2023/2024 season. Messi signed a contract until June 2023, with an amendment to be renewed for another year if goals are met. In other words, the numbers may remain at this level in the near future.
In addition to the French, the English Championship also scored great numbers. With the Chelsea x Liverpool derby on Saturday (28), ESPN Brasil reached peaks of 4.4 points in the pay TV PNT and was also first place among all pay channels. In addition, the English classic won Band and RedeTV! only in this universe — second only to Globo, Record and SBT.
.