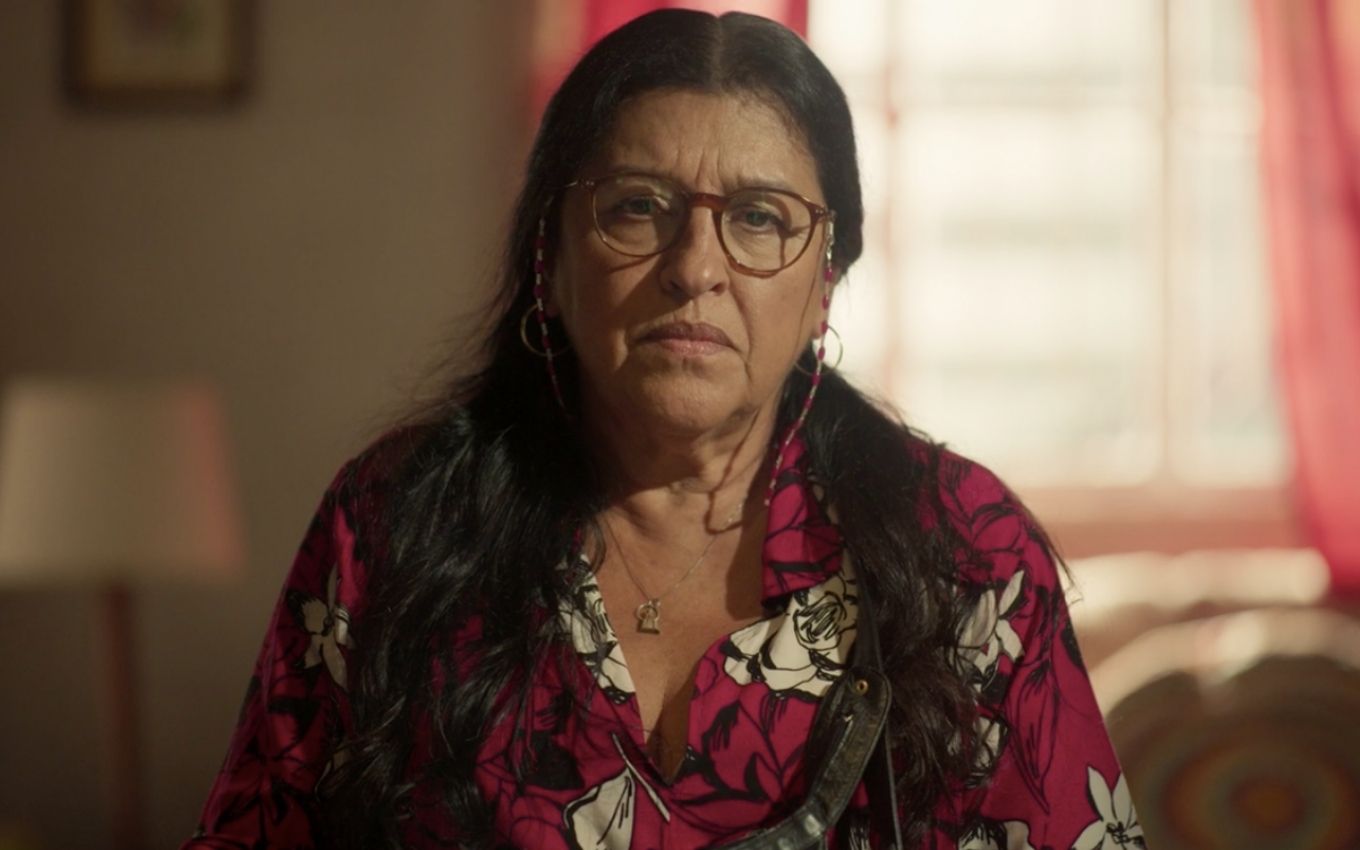 Amor de Mãe returned with unpublished chapters on Monday night (15), and the audience was "lukewarm". Globo's nine o'clock soap scored 33.7 points at ibope in Greater São Paulo on the first day of the final phase of the plot, which came back with two murders in the middle of the Covid-19 pandemic: Estella's (Letícia Lima) and Jane's (Isabel Teixeira).
Written by Manuela Dias, Amor de Mãe returned in a chapter with a six-month time span in history, which was paralyzed in March 2020. The author placed several hooks to explain to the public the need to kill Álvaro's mistress (Irandhir Santos), murdered by the hands of Belizário (Tuca Andrada), and Thelma's best friend (Adriana Esteves).
While the scammer betrayed the villain of the soap opera, causing his arrest, the nurse discovered that the woman who bought Danilo (Chay Suede) from a child trafficker killed Camila's biological mother (Jessica Ellen), her own daughter-in-law, and sent her away. friend to deliver.
Placed against the wall, the character played by Adriana Esteves poisoned the health professional and simulated her suicide.
The first unprecedented episode of the continuation of the Lourdes saga (Regina Casé) in search of her son Domênico – who is Danilo, scored 33.7 audience points and 48.5% share (televisions on). A warm restart compared to the end of the first phase of Amor de Mãe, whose last chapter hit 36.0 and closed the last week with an average of 36.7 points.
It is worth mentioning that the nine o'clock soap opera ended the first phase on a Saturday, when there are a higher number of televisions on because of the weekend, and packed, with the audience more tied to the plot.
Yesterday, São Paulo also started a more restrictive phase of the São Paulo Plan to combat the pandemic, forcing the closing of trade between 8:00 pm and 5:00 am, so more people were at home.
See below the hearings of Monday, March 15, in Greater São Paulo:
Average of the day (7h / 0h): 18.0
Good Morning São Paulo
8,6
Good morning Brazil
9,4
More you
8,3
Meeting with Fátima Bernardes
9,6
SP1
13,1
Globe Sports
13,0
Newspaper Today
14,3
Afternoon Session: A Taste of Love
13,2
Family relationships
20,1
Workout
17,6
Our lives
19,7
SP2
24,6
Let There Be Heart
28,6
National Newspaper
31,6
Mother's love
33,7
BBB21
30,2
Hot Screen: The Kidnapping
16,0
Newspaper
8,5
Conversation with Bial
5,5
Great Owl: My Love Is a Prince
4,4
Hour 1
4,2
Average of the day (7h / 0h): 6.7
General Morning Balance (average from 5 am to 8:30 am)
2,3
General Balance Morning (network)
1,7
General Balance Morning (local)
3,9
Speak Brazil
4,3
Nowadays
4,9
JR 24h (morning)
4,9
General balance
8,3
Belaventura
5,5
Mother Slave
5,4
JR 24h (afternoon 1)
5,4
City Alert
7,3
JR 24h (afternoon 2)
6,6
Newspaper of Record
10,0
Genesis
12,6
Top
6,3
Wife swapping
3,5
Chicago PD District 21
2,8
JR 24h (dawn)
2,0
Between Lines
1,0
Religious
0,6
Average of the day (7h / 0h): 4.9
First Impact
3,8
Good Morning & Company
4,3
Gossiping
3,6
Family Cases
4,1
Triumph of Love
6,1
True Loves
7,7
SBT Brasil
5,8
Wheel to Wheel
6,7
Coupon Prize Chest
7,0
Chiquititas
6,2
Little Mouse Program
5,6
SBT Arena
2,9
The Night
2,2
Operation Mosque
2,2
Gossiping (resubmission)
2,0
SBT Brasil (re-presentation)
2,2
First Impact
2,4
---
Source: Issuers
Each point is equivalent to 76,577 households in Greater SP
Feedback Policy
This space aims to expand the debate on the subject addressed in the news, democratically and respectfully. Anonymous comments are not accepted nor do they violate ethical and moral laws and principles or promote illegal or criminal activities. Thus, slanderous, defamatory, prejudiced, offensive, aggressive comments that use bad words, incite violence, express hate speech or contain links are summarily deleted.
.