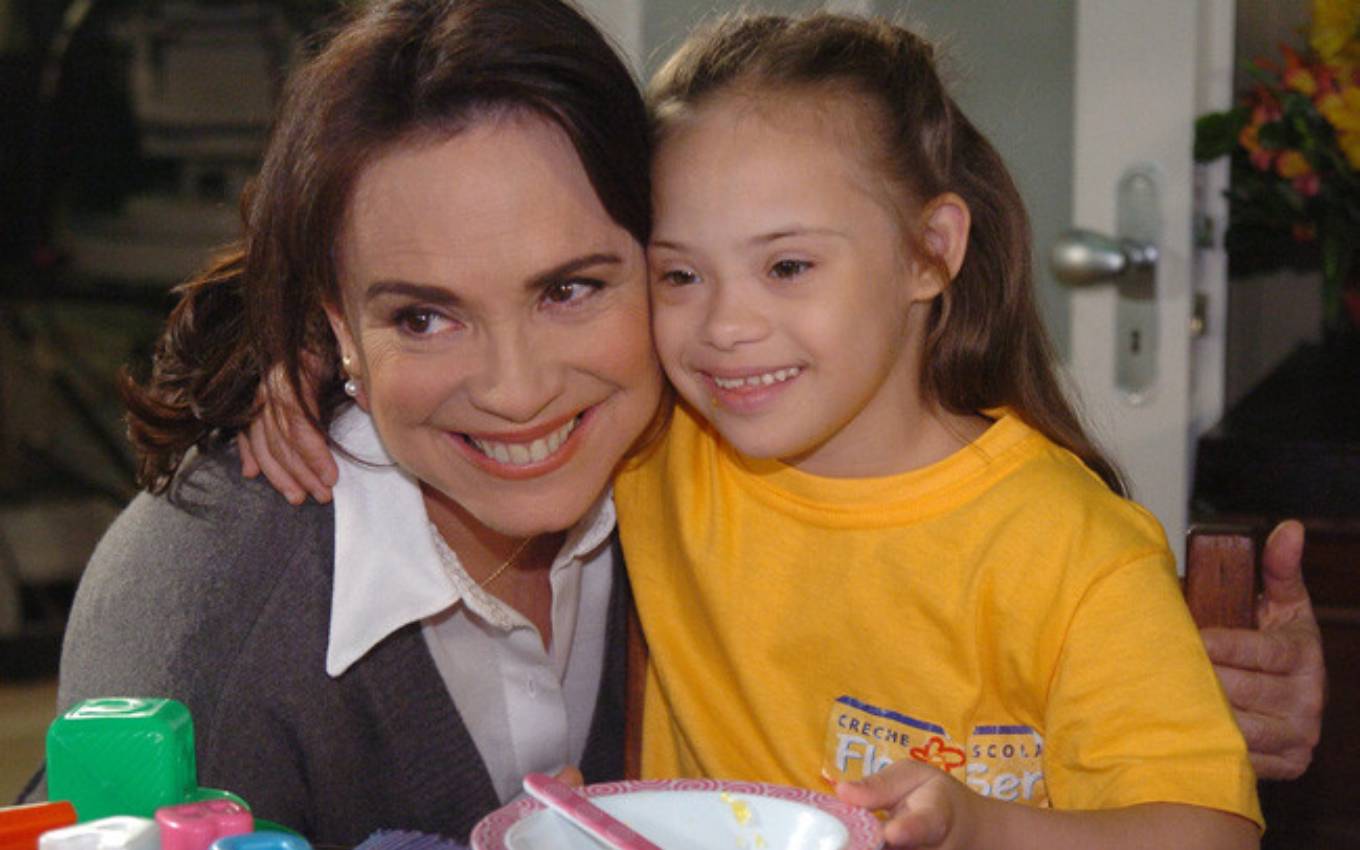 Originally shown in 2007, Páginas da Vida, by Manoel Carlos, will return to TV. The plot starring Regina Duarte will get its first rerun on Canal Viva, in which it will replace Da Cor do Pecado (2004). O Salvador da Pátria (1989) will open space for Amor com Amor se Paga (1984), by Ivani Ribeiro.
Originally, according to the TV news, the network planned to put Soul Gêmea (2006) on its grid. However, Walcyr Carrasco's serials began to be quoted for a rerun on open TV, which led to a change in plans.
Globo wants to open a new timetable for showing soap operas and will reformulate its entire afternoon schedule, something that has already reached Malhação, canceled after 26 years on the air.
Regina Duarte was dismissed by Globo in February last year to take over as secretary to Jair Bolsonaro. The actress's passage in the administration was surrounded by controversies, with the highlight being a shameful interview to CNN Brasil in May 2020.
Frames
Páginas da Vida tells in 203 chapters the story of Nanda (Fernanda Vasconcellos), a young woman who goes to study in Holland and becomes pregnant with her boyfriend.
Rejected by him, she returns to Brazil, where she also gets a door in the face of her mother, Marta (Lilia Cabral), who is furious when she learns that the young woman got pregnant while she was supposed to be studying. Heartbroken, the girl has an accident on the street and dies after giving birth to twins: Clara (Joana Mocarzel) and Francisco (Gabriel Kaufmann).
However, the children's grandmother refuses to welcome Clara because the girl has Down's Syndrome. Helena (Regina Duarte), the doctor responsible for delivering the babies, decides to adopt the girl.
Amor com Amor se Paga became well known thanks to the character Seu Nonô, played by Ary Fontoura. A stingy and taciturn man, he went out of his way to protect his enormous fortune.
.