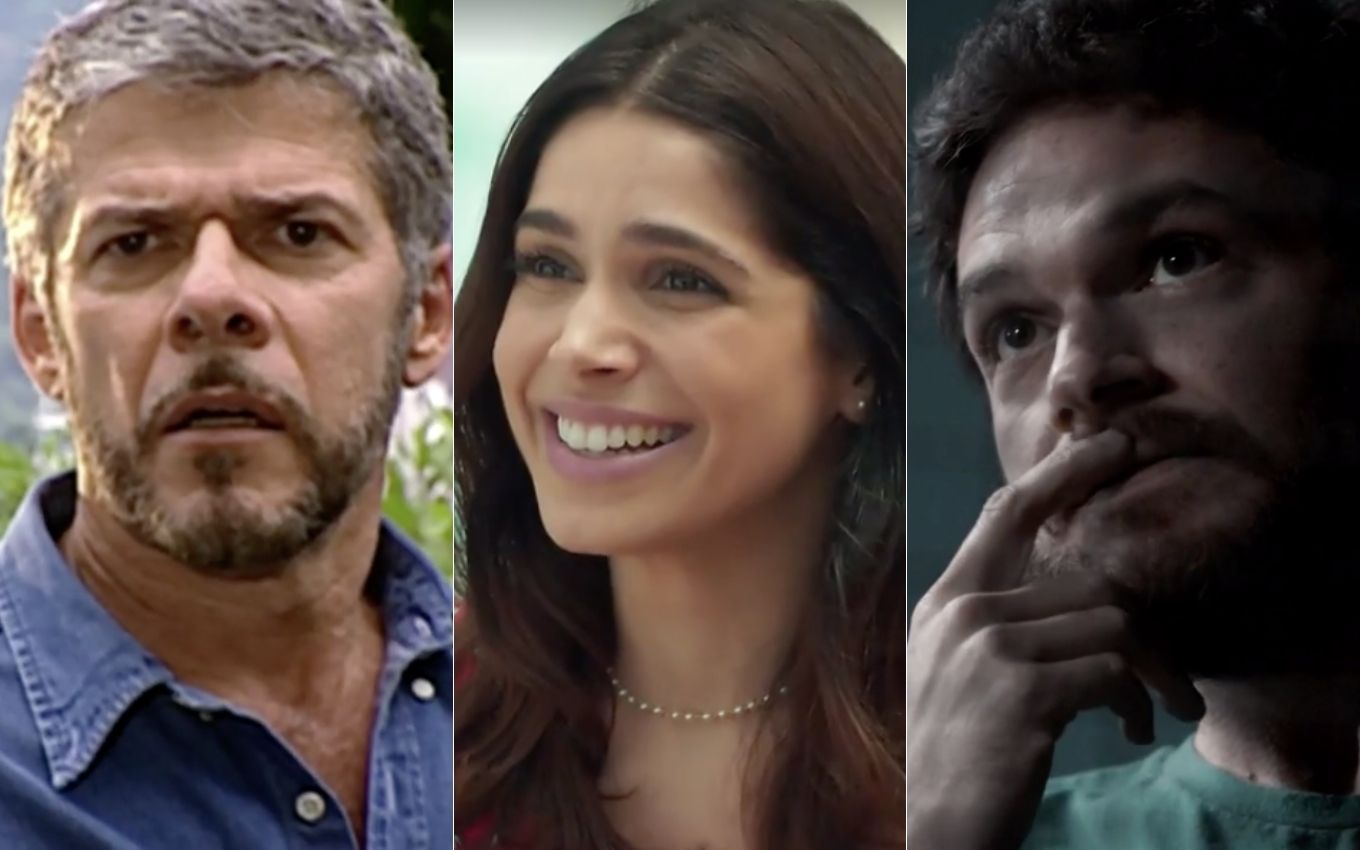 Three of the reruns that Globo had to resort to during the pandemic packed the audience and yesterday (4) had the best ibope on a Thursday in Greater São Paulo. The strong scenes that attracted the public's eyes to Family Ties, Haja Coração and A Força do Querer included the protagonists' shacks and a romantic moment by a couple of good guys.
The plot by Manoel Carlos, which is on the air in Vale a Pena Ver de Novo, recorded 21.6 points, with 37.4% of televisions tuned. The apex of the chapter had Helena (Vera Fischer) revolted with Pedro (José Mayer) because he doubted the paternity of the son she is expecting. The protagonist slapped the ex in the face.
Another fight that caught the public's attention was that of Bibi (Juliana Paes) and Rubinho (Emilio Dantas) in the nine o'clock soap opera. Tired of being humiliated by her ex, Perigosa decided to play in his face who cheated on him with Caio (Rodrigo Lombardi), and the average audience was 35.7 points.
The romanticism was on account of the couple Shirlipe de Haja Coração, replayed in the range of seven. The soap opera reached 28.1 points in the chapter where Felipe (Marcos Pitombo) asked Shirlei (Sabrina Petraglia) to marry him.
See below the hearings of March 4, Thursday, in Greater São Paulo:
Daily average (7h / 0h): 17.0
Good Morning São Paulo
7,7
Good morning Brazil
8,4
More you
7,0
Meeting with Fátima Bernardes
7,9
SP1
12,3
Globe Sports
12,5
Newspaper Today
12,1
Afternoon Session: The Tunnel
13,7
Family relationships
21,6
Workout
17,4
Our lives
19,4
SP2
23,6
Let There Be Heart
28,1
National Newspaper
29,7
Mother's love
30,7
The Power of Wanting
35,7
Big Brother Brasil 21
29,2
Renegade Archangel
15,8
Newspaper
8,9
Conversation with Bial
6,2
Great Owl: No Evidence
4,7
Hour 1
4,2
Average of the day (7h / 0h): 6.3
General Morning Balance (average from 5 am to 8:30 am)
2,1
General Balance Morning (network)
1,7
General Balance Morning (local)
3,1
Speak Brazil
3,6
Nowadays
3,8
JR 24H (Morning)
3,6
General balance
7,6
Mother Slave
5,5
JR 24H (Afternoon 1)
5,0
City Alert
7,7
JR 24H (Afternoon 2)
5,7
Journal of Record
9,3
Genesis
12,4
Top
5,9
Record Reporter Investigation
3,9
Chicago Med Emergency Care
2,8
JR 24 (Early Morning)
2,2
Speaks, I hear you
1,1
Love school
0,7
Religious
0,5
Average of the day (7h / 0h): 5.1
First Impact
3,5
Good Morning & Company
4,3
Coupon Prize Chest
3,9
Gossiping
3,7
Family Cases
4,5
Triumph of Love
7,1
True Loves
7,6
SBT Brasil
5,9
Wheel to Wheel
6,7
Coupon Prize Chest
6,8
Chiquititas
7,5
Little Mouse Program
5,9
The square is ours
6,2
The Night
4,1
Operation Mosque
2,5
Gossiping (resubmission)
1,9
SBT Brasil (re-presentation)
1,7
First Impact
2,6
---
Source: Issuers
Each point is equivalent to 76,577 households in Greater SP
Feedback Policy
This space aims to expand the debate on the subject addressed in the news, democratically and respectfully. Anonymous comments are not accepted nor do they violate ethical and moral laws and principles or promote illegal or criminal activities. Thus, slanderous, defamatory, prejudiced, offensive, aggressive comments that use bad words, incite violence, express hate speech or contain links are summarily deleted.
.