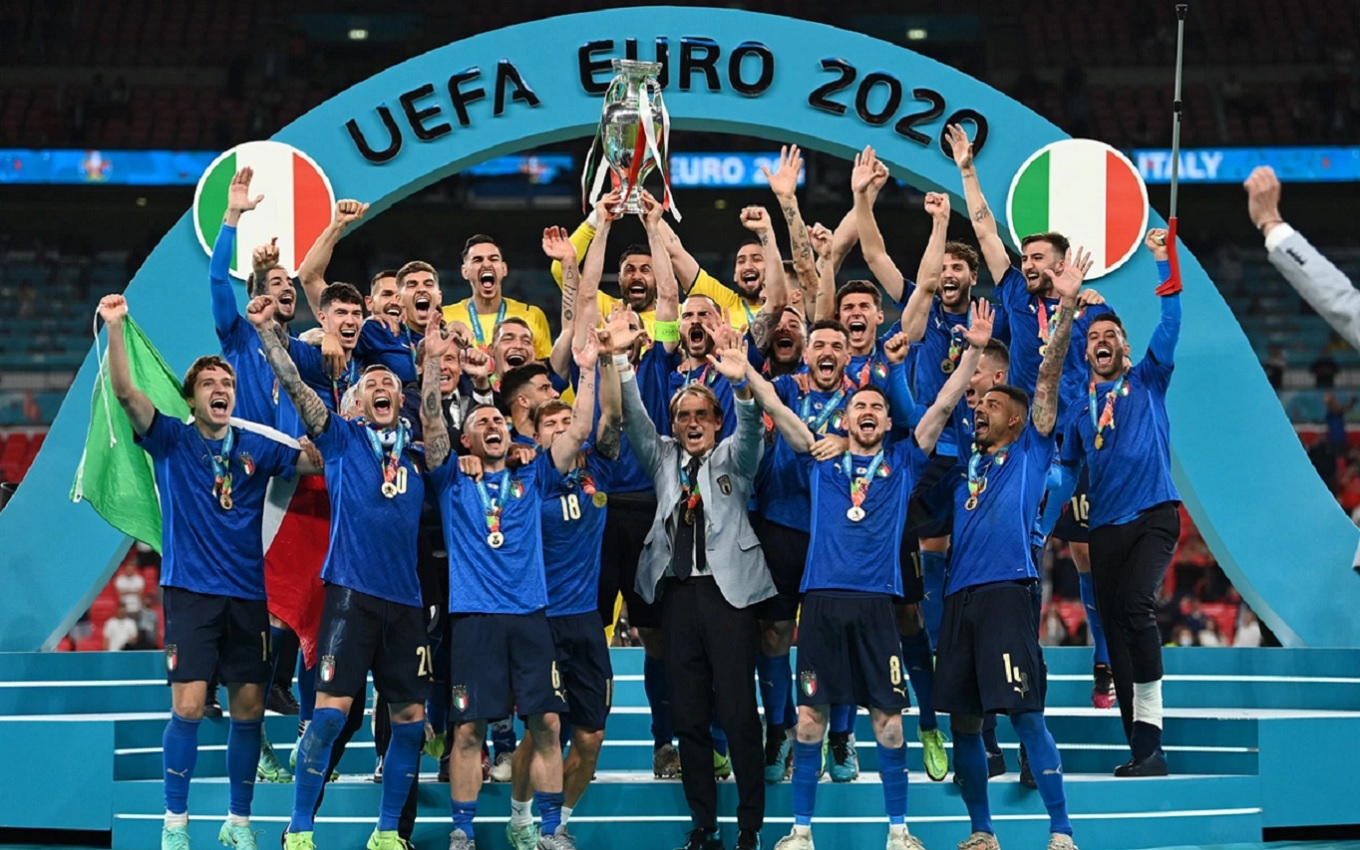 SporTV had an audience growth of 65% with the exclusive broadcast of Euro 2021, between June 11th and July 11th. In the world of pay TV, Globo's sports channel beat all competitors and came to be in front of Record and SBT in the Ibope indexes.
PNT (National Television Panel) data obtained by the TV news show that SporTV was first place overall among pay channels with 40 of the 51 games shown. The 65% rise is compared to the tournament in 2016, its previous edition — in addition to Globo and SporTV, Euro had the Band on open TV that year.
In total, SporTV reached 11 of the 14 million pay TV subscribers in Brazil. In 16 matches, including the final between Italy and England, the Euro Cup took SporTV to second place in the overall ranking of channels among pay TV subscribers, just behind Globo and ahead of broadcasters such as Record, SBT and Band.
The biggest number of the Euro Cup on SportTV was in England x Denmark. The European semifinal, which had Luiz Carlos Jr in the narration, scored 3.9 audience points between 4:00 pm and 6:30 pm. In 2021, Globo's sports channel never attracted so much audience in Brasileirão matches, for example.
The good performance of SportTV with the Euro Cup led the sports channel to the overall leadership of pay TV in São Paulo and throughout Brazil in June. This has not happened since before the Covid-19 pandemic in February 2020.
To keep the index high, SportTV bets on the Tokyo Olympic Games. The world's biggest sporting event kicks off July 23 with the promise of four linear channels, 45 internet signals and 840 hours of channel broadcasting. Marcelo Barreto, Bernardinho, Karine Alves and Tiago Medeiros will be the main names in the coverage.
.