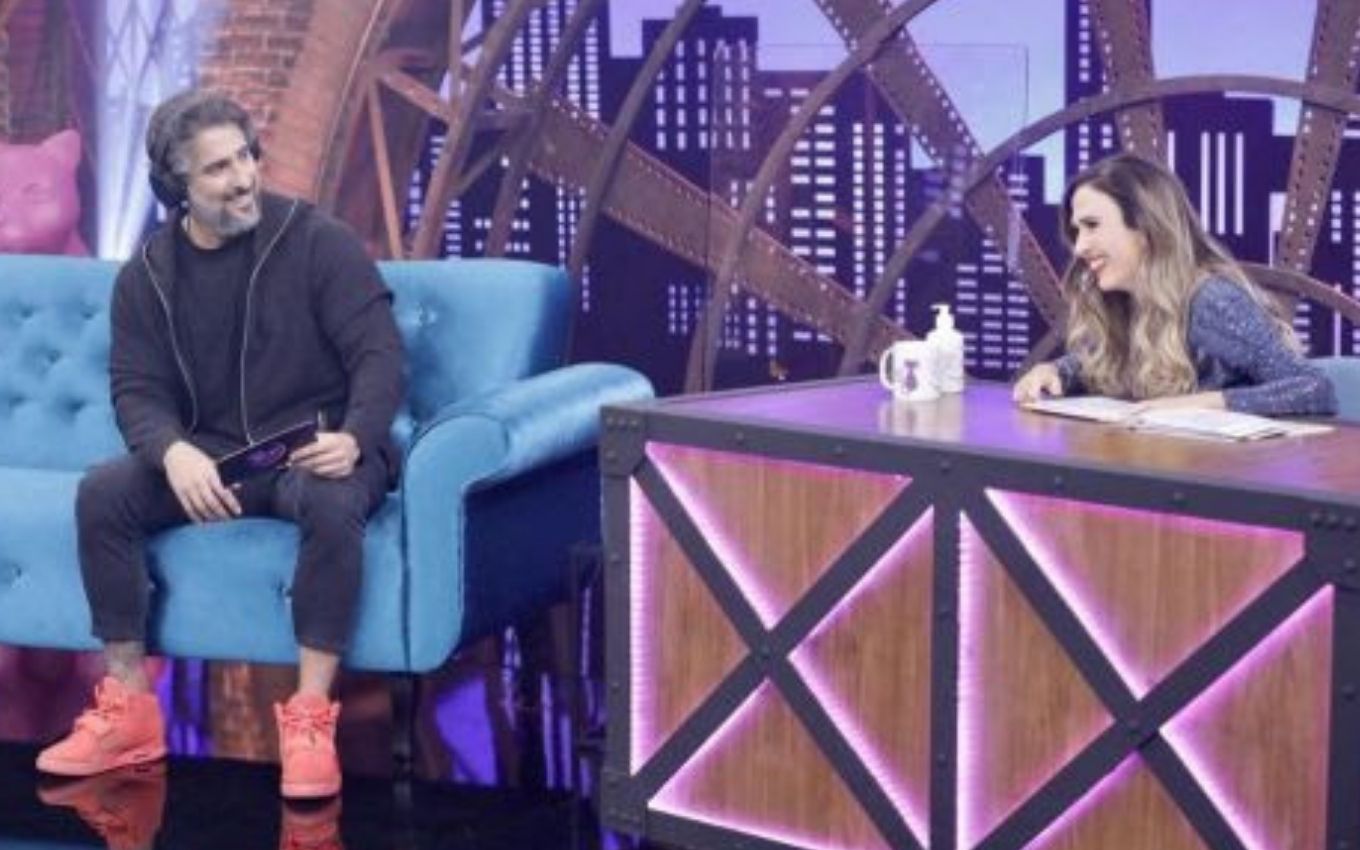 New Globo presenter, Marcos Mion, was received by the network in a festive atmosphere. This Thursday (12), the former A Fazenda was entitled to a red carpet and a sound car at the door of the hotel where he will be staying in Rio de Janeiro. In addition, he recorded an interview for Lady Night, a program presented by Tatá Werneck on Multishow.
"That's what I've studied for so many years. I'm very happy and honored to be a part of it and I hope I respond accordingly," said Mion in a statement sent by the subscription channel to the press.
Alongside his wife, Suzana Gullo, the new Caldeirão host was welcomed by Didi Wagner and by the Multishow team after his arrival in Rio de Janeiro. Didi and Mion worked together at the former MTV Brasil.
He then went to Estúdios Globo, where he participated in Tatá's talk show. In addition to the recording, he received his employee badge for the station and celebrated his achievement on social media: "My God, it's happening!".
Before taking over the Caldeirão, from September 4th, the presenter will appear at the Encontro com Fátima Bernardes on Friday (13). According to columnist Patrícia Kogut, from the newspaper O Globo, Mion will talk to the veteran about the challenge of taking over the network's Saturday afternoons.
Check out the video with Marcos Mion's reception:
---
Subscribe to the channel TV news on YouTube to check out our daily newsletters, interviews and live videos
.