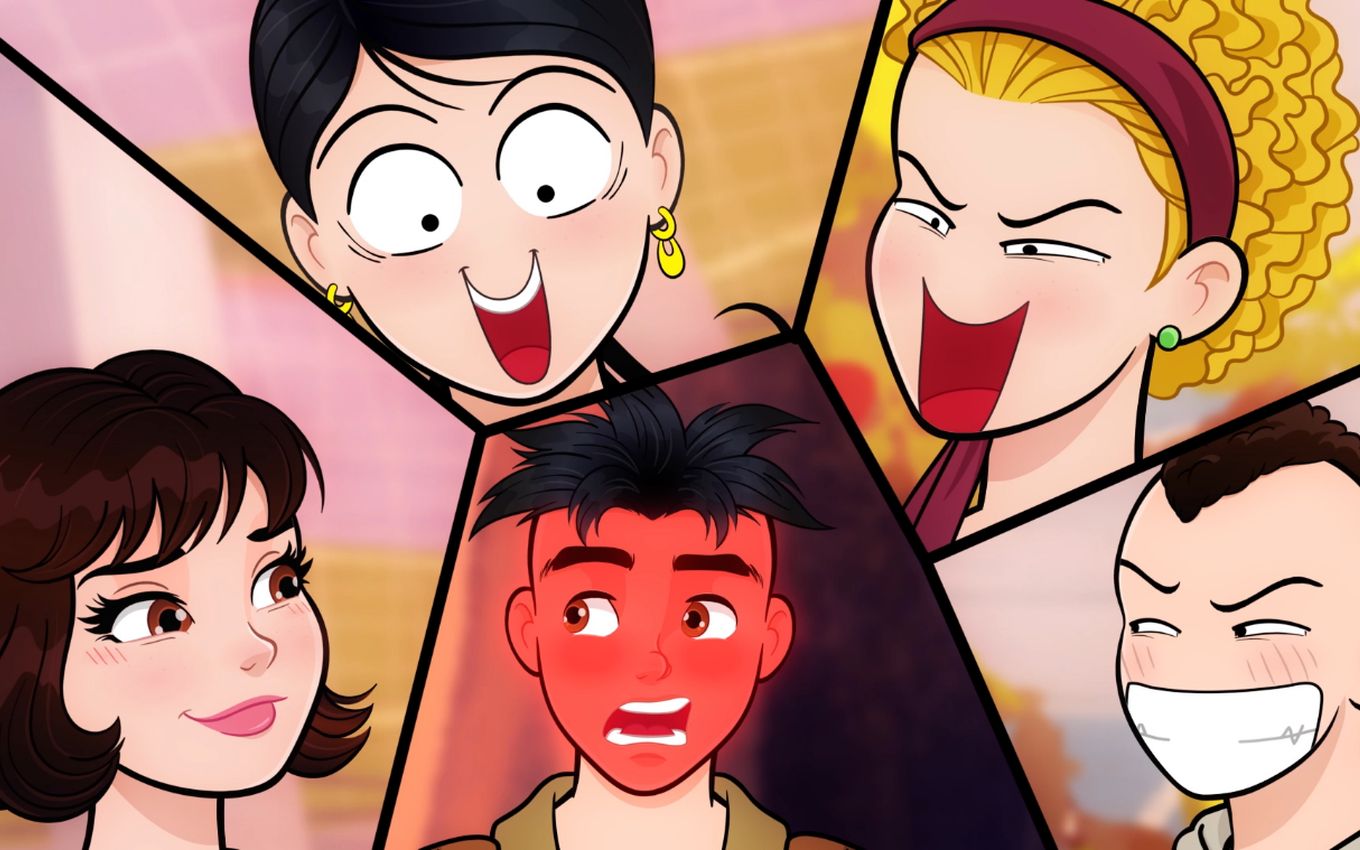 Known by readers all over Brazil for over 50 years, Turma da Mônica enchants the public with stories from four friends in the Limoeiro neighborhood. Over time, Mônica, Cebolinha, Magali and Cascão became teenagers. At a young age, they face the typical dilemmas of their age, such as dating, jealousy and broken hearts. They also face unusual challenges, such as out-of-control vampires and robots.
These are some of the news in the new series of episodes from Turma da Mônica Jovem, which debuts on Cartoon Network this Monday (13th), at 6 pm. Right in the first chapter, the unimaginable happens: Xaveco, the eternal supporter of the comic books, gains prominence and becomes popular in high school.
"We like to give prominence beyond the main four as well, Monica's Gang is rich in characters, and there are some who are very dear. We've already had Jeremias, Titi… Xaveco and Denise, whenever they appear , are applauded. So the idea is to continue expanding this universe created by Mauricio de Sousa, there is still a lot to explore", says Marcos Saraiva, executive producer of the animation, to TV news.
The first batch of chapters, released in 2019, showed Mônica split between Cebolinha and Do Contra — which, in their teens, are called Cebola and DC, respectively. Contrary to all expectations, the protagonist chose Nimbus' brother. The new episodes will show the development of this novel and how the boy who talks "seller" will deal with this defeat — is there any infallible plan coming?
continuous narrative
Unlike most existing animations, Turma da Mônica Jovem has a narrative arc that spans several episodes, instead of plots that start and end in 12 minutes. The strategy of telling longer stories surprised even Cartoon executives.
"It's not the standard of [canal] linear to have this continuity, but we've had very positive experiences. And the first batch of episodes showed that you can break this paradigm of self contained content, which ends in themselves. In the case of Turma Jovem, it was natural, the comics already have this arc, we follow the evolution of the characters", explains Marina Filipe, senior manager of original productions at WarnerMedia Kids & Family.
As they are teenagers, it is natural for Turma da Mônica Jovem to approach romantic relationships – in addition to the love triangle Cebola-Mônica-DC, Cascão is still firmly in his relationship with Maria Cascuda, Magali shares his food fixation with the baker Quim, and Franjinha and Marina try to overcome the science vs. art dichotomy with overwhelming passion. But don't expect the narrative to move into thornier ground for children.
"We'll never have sex, blood, violence. The content has to be for the whole family, it's one of Mauricio's and the managers' premises. We try to portray society, the issues that teenagers experience, otherwise we create a distance with the The Turma da Mônica Jovem talks about relationships, whether they are love, family, friendship, but always in a light way", justifies Saraiva.
The focus on children's audience does not prevent, however, that important themes are raised by animation. In the second episode, for example, Marina is frustrated when she realizes that Franjinha doesn't listen to what she has to say. The inventor's macho behavior comes to light when he is given an experimental robot to test, and the gynoid mistakes the painter for a machine as submissive to its "owner" as she is. It's enough for the teenager to start a revolution in dating — and in life.
The 13 new episodes of Turma da Mônica Jovem will be shown in daily marathons until Thursday (16). Starting on the 21st, the Cartoon will have weekly reruns, every Tuesday, at 5:45 pm.
.