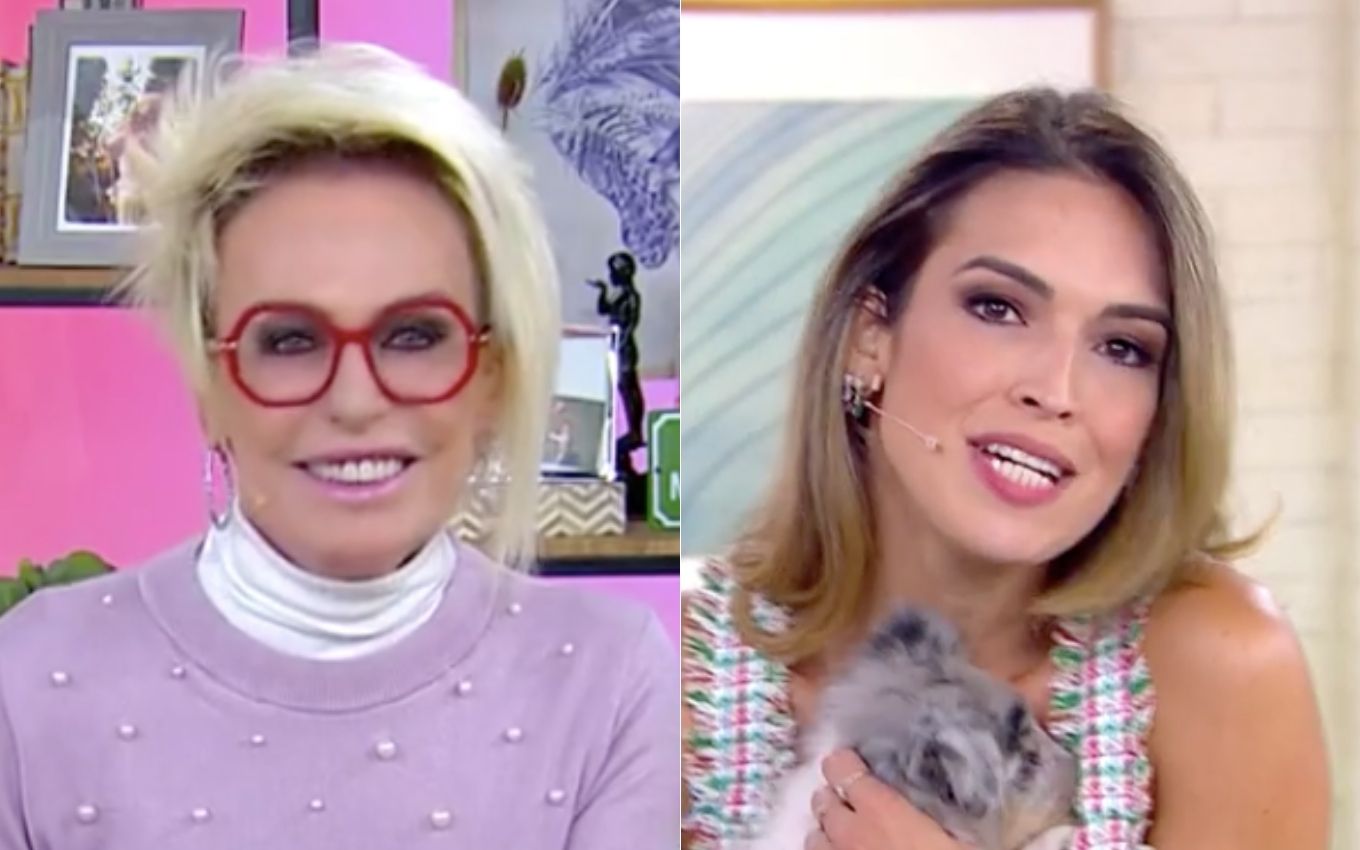 Presented by Fabrício Battaglini and Talitha Morete since July 5th, Mais Você lost 10.1% of the boom in Greater São Paulo without Ana Maria Braga and was less watched than Encontro on Wednesday (14). The holder has been away from Globo's morning since the beginning of last week, after testing positive for Covid-19.
Yesterday, Mais Você recorded an average of 5.3, a negative record for the first eight editions with the substitutes. In the programs presented by Battaglini and Morete in these first two weeks, Mais Você scored an average of 6.2 – the most watched gave 6.6 points.
In the last eight editions presented by Ana Maria Braga, between June 23 and July 2, the morning scored an average of 6.9 points. Half of the programs were above 7 points, and none of them gave less than 6.
The owner of Mais Você is in the final stages of recovery at Covid-19 and, according to recent posts on Instagram, awaits the end of symptoms of the disease at home. There is still no date for her to return to the program.
See below the hearings for Wednesday, June 14, in Greater São Paulo:
Average of the day (7h/0h): 13.7
Good morning São Paulo
6,1
Good morning Brazil
7,0
More you
5,3
Meeting with Fatima Bernardes
5,8
SP1
8,8
Globe Sports
9,6
Newspaper Today
9,8
Afternoon Session: My Pet Monster
9,3
You You You
14,0
Journalism Duty (4:45 pm to 4:48 pm)
12,1
Workout
16,1
Our lives
19,8
SP2
23,9
save yourself who can
29,3
National Newspaper
28,4
Empire
28,2
Special Cinema: The Incredibles 2
17,8
Globo Newspaper
8,5
conversation with bial
5,7
Owl 1: Love of Chance
4,8
Owl 2: One Man
3,4
Hour 1
4,0
Average of the day (7h/0h): 6.5
Morning General Balance (average from 5am to 8.30am)
1,8
Speak Brazil
3,9
Nowadays
3,9
JR 24h (morning)
3,6
General balance
7,3
Proof of love
5,8
JR 24h (afternoon 1)
5,5
City Alert
7,5
JR 24h (afternoon 2)
7,6
Journal of Record
8,4
Genesis
11,4
very top
8,0
Power Couple Brasil
6,6
The new super machine
3,5
JR 24h (dawn)
2,6
Speaks, I hear you
1,1
Religious
0,4
Average of the day (7h/0h): 5.1
First Impact
3,1
Come here
3,7
Good Morning & Co.
4,8
gossiping
4,6
Family Cases
5,1
indomitable heart
8,0
true loves
7,5
SBT Brazil
5,8
wheel to wheel
7,0
Chest Award Coupon
7,0
Chiquititas
6,1
To Win It's Just Spinning
5,3
Mouse program
4,9
the night
3,8
Operation Mosque
2,4
Reporter Connection (Replay)
2,0
SBT Brasil (re-presentation)
2,2
First Impact
2,4
---
Source: Broadcasters
Each point is equivalent to 76,577 households in Greater SP
.