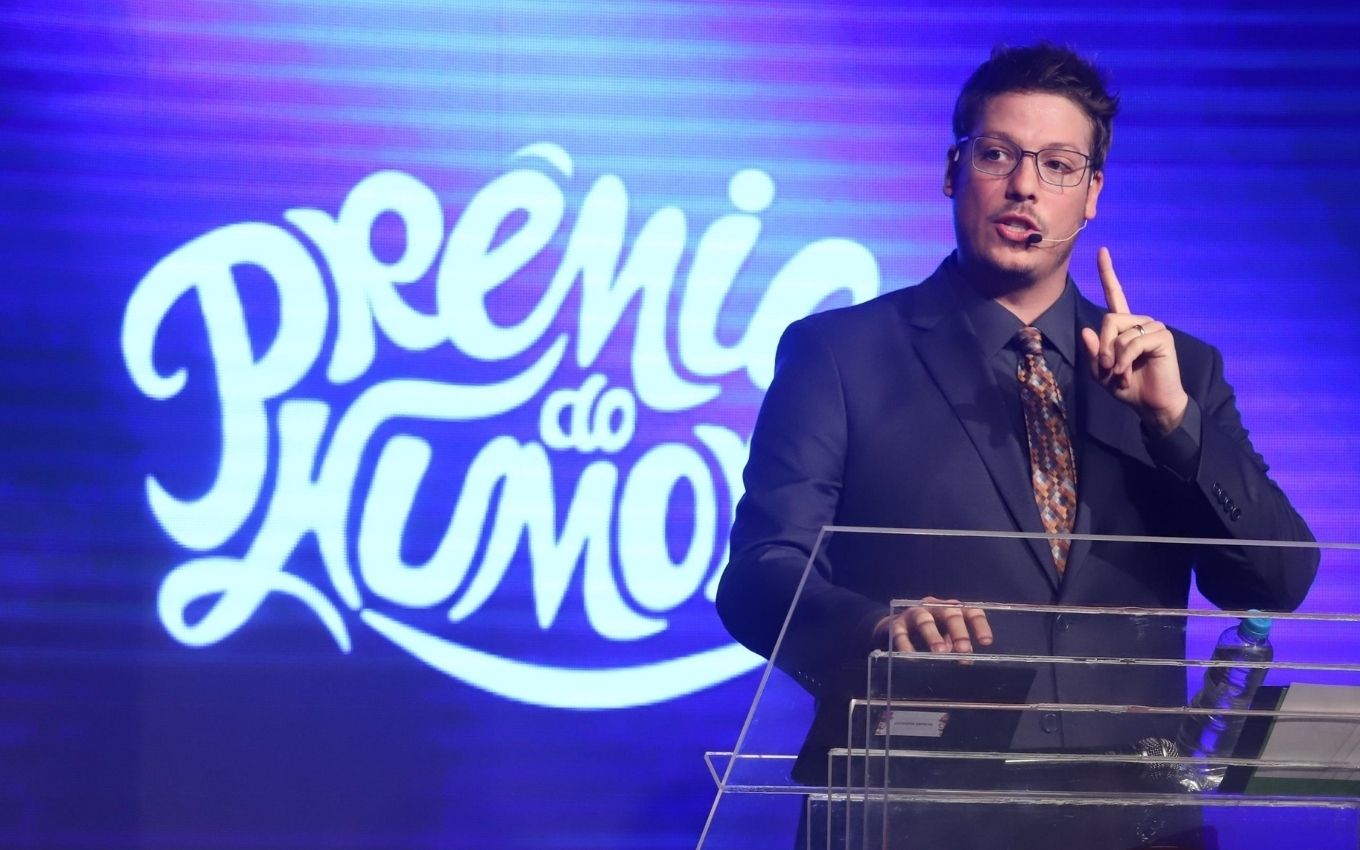 Without sponsorship or funding, Fábio Porchat will donate R$240,000 to help artists affected by the pandemic. The presenter created the Humor Prize – A Seleção, a project that will give R$ 80,000 as an incentive for three comedy plays. Those interested will have the entire month of August to apply.
Because of the Covid-19 pandemic, many shows and professionals had to stop. In this scenario, the presenter developed the project to help the plays and people return to the stage. "Humor saves! And after so many years of pandemic, we need to make humor stand out once again to save as many people as possible," explains the 38-year-old comedian.
Registration for the Humor Prize – The Selection will be open from August 1st to August 31st on the project's website. The jury, formed by actors Aloísio de Abreu, Sura Berdstchevsky, Ary França, Zezeh Barbosa and journalist Rafael Teixeira, will be responsible for choosing the three winners.
The initiative, however, has some rules. The shows must be original and comedy. Among the requirements, there is a specific good: 50% of the cast and production must be black people.
"I think it's fundamental that diversity is included in all areas and also in theater. We have a duty to encourage this action wherever you are involved", adds Porchat.
The result with the elected theater groups will be announced in December so that the financed projects can go live in 2022. "Three plays will receive a sponsorship of R$ 80 thousand to set up an unprecedented comedy next year, with everyone vaccinated and this pandemic away from us. We want theater to flourish again for the actors, for the technicians, for everyone who works and is involved in the theater", declares the communicator.
"While I'm here, I'll do everything to fight for the theater. The pandemic tried to bring it down, but we won't let it. The Humor Prize was created to honor and encourage the theater's comedy makers," he concludes.
See Fábio Porchat's publication about the incentive:
.