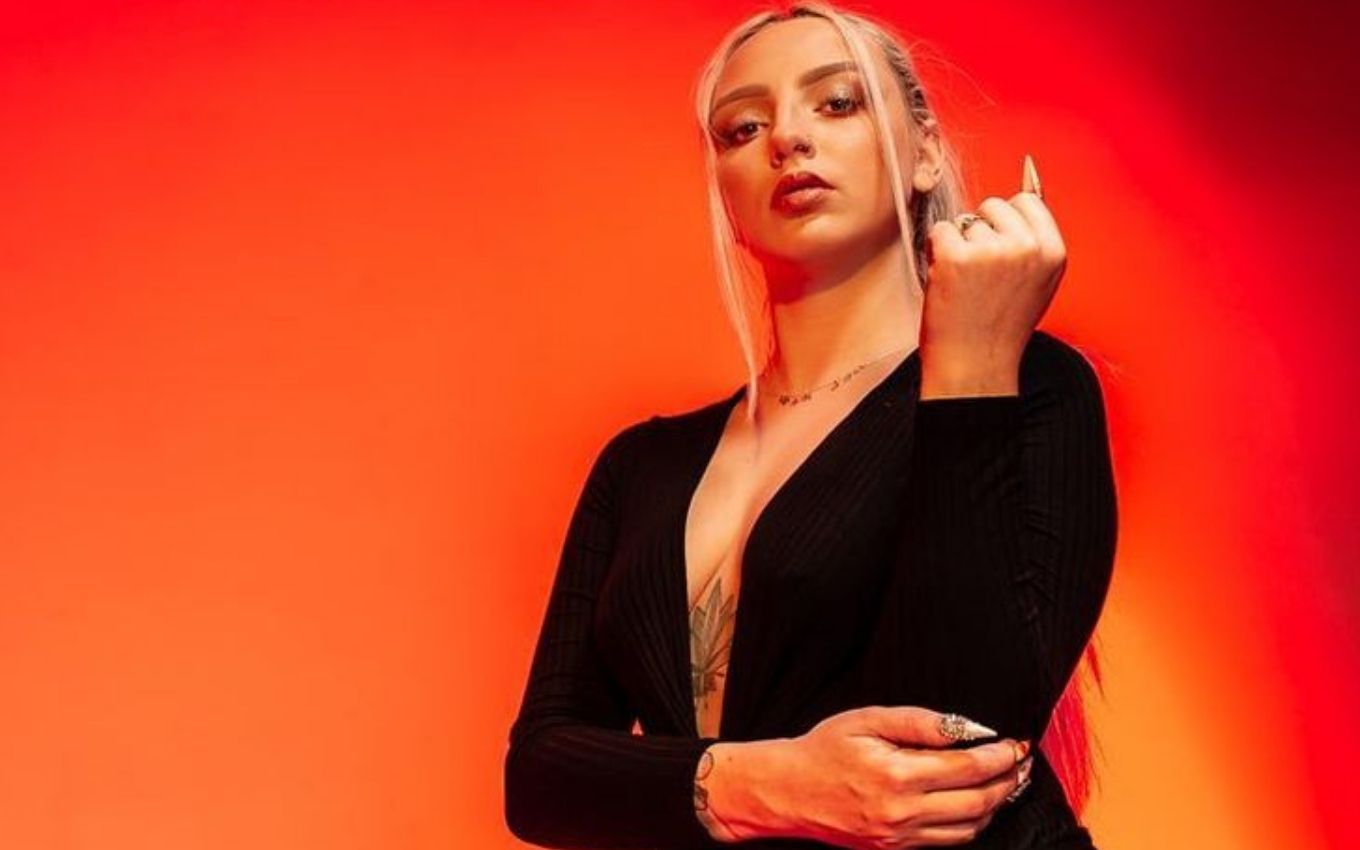 Clara Maya, Wolf Maya's niece, went to social media to file a new complaint against Djalma Junior, son of former soccer player Djalma Feitosa Dias, Djalminha. Earlier this year, the DJ accused the boy of aggression and harassment. Now, she reports that the ace's heir escaped to Bahia with the help of relatives. "For seven months I've been fighting for my mental and moral health after being cowardly attacked by this coward. He and his family are still on the run," she said.
Last December, Clara filed a police report at the 43rd Police Precinct, in Guaratiba, Rio de Janeiro, against Junior. In testimony, she reported having suffered violence during a party of the former player. The DJ was called to play at the event for being a friend of the family. The celebration took place on December 13 at a farm in Ilha de Guaratiba, in the West Zone of Rio.
In the file, she stated that she was harassed by the boy throughout the night. He would even have run his hands over her buttocks. Embarrassed, the actress also finished her work and was withdrawing from the event — she called a car for an app. The athlete's son would have asked for a ride. Faced with a denial, he would have thrown a drink in the 23-year-old's face.
To the authorities, Clara told that she asked Djalminha himself for help, who took her to his car. However, the former player's son would have followed the two, punched the artist twice in the face and entered into a physical fight with his own father.
Months after asking for an investigation into the case, the director's niece was desperate on social media. This Tuesday (27), via Stories tool on her Instagram, she was moved to tears when denouncing that Junior was in Caraíva, Bahia, and that he should be in Rio de Janeiro to report to the police.
"I can't stand to see my friends commenting on the photos anymore [de Junior], pretending that nothing happened. I can't stand to see them anymore [familares] happy, pretending nothing happened. I need everyone to support me and share. I need your support," he exclaimed on the recording.
In a long text published on the platform, Clara reported that the young man's parents know his whereabouts and even share photos on the internet. "This is a call for help. You who are my friend, follower and fan: I'm disgusted! For seven months I've been fighting for my mental and moral health after being cowardly attacked by this coward in the photo: Djalma Junior. I've known for ten months years, for being the brother of a bastard I once called my best friend. The story is indigestible, it's exposed in detail in another post and in various media," he began.
"This boy brutally assaulted me after I refused to be with him at a birthday party for his father, Djalma Dias, who is very well known, and for that he thinks he will go unpunished. After what happened, his father apologized to me, as shown in the video. But the current scenario is different: he is a fugitive from the police, hiding in Caraíva, trying to obstruct justice," he continued.
In her outburst, the artist also accuses the former player of lying in official statements to the police. "His father, another coward, testified at the police station stating that his son did not attack me and that I did it. Are you not thinking? This disgusting man is a compulsive aggressor of women, with other victims in his history, condemned by the Court and prohibited to leave the state of Rio de Janeiro. And he should give satisfaction at the police station every 15 days as ordered by the judge in the case of aggression against his ex," he reported.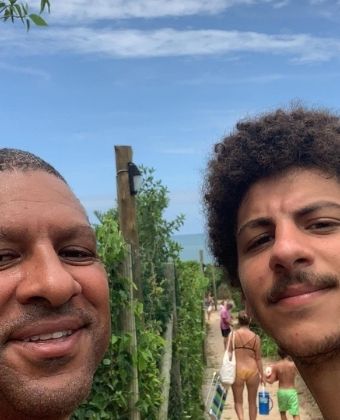 "And even so, he and his family keep running and covering him up. I can't stand to see mutual friends pretending that nothing happened anymore. I can't stand it anymore. The world needs to know the face of this aggressor. I won't shut up, I'm not going to stop until Justice is done," he concluded.
To the TV news, Clara said that she has received reports from tourists and people who live in Caraíva about Junior's whereabouts. However, those who have Djalminha and her son on Instagram can see that the clan maintains a quiet routine in the tourist spot. "The poker face is so big they share [nas redes sociais]"He observes.
"Besides, they're living with this impunity. As long as they go unpunished or think nothing will happen, I'll keep moving and triggering everyone around me, warning of the danger that this person is for women. I won't rest. That's it. my mission," he declares.
Sylvio Guerra, Clara's lawyer, added that, given the situation, he filed a petition on July 21 asking for the "preventive detention already required by the police authority" to be carried out. "I'm awaiting the judge's decision on my application. I'm asking for his arrest, as the delegate himself has already requested it," he explains.
The report had access to the document registered at the 2nd Regional Criminal Court of Santa Cruz, in Rio de Janeiro. In the records, it appears that Junior was "duly summoned on three occasions to appear at the 43rd Police Station in Guaratiba. However, he did not appear, and in an attempt to evade his responsibilities, he communicated a 'change of residence'".
For the defense, the move is a "clear attempt to hinder and obstruct the criminal investigation and subsequent criminal action".
The report got in touch with Djalminha to comment on the case, but did not get a response until the end of this text. Diego Dias, Junior's brother who lives in Caraíva, was contacted, but did not manifest himself.
See Clara Maya's publications on the leak report:
Check out Clara Maya's publication with the report of aggression:
.