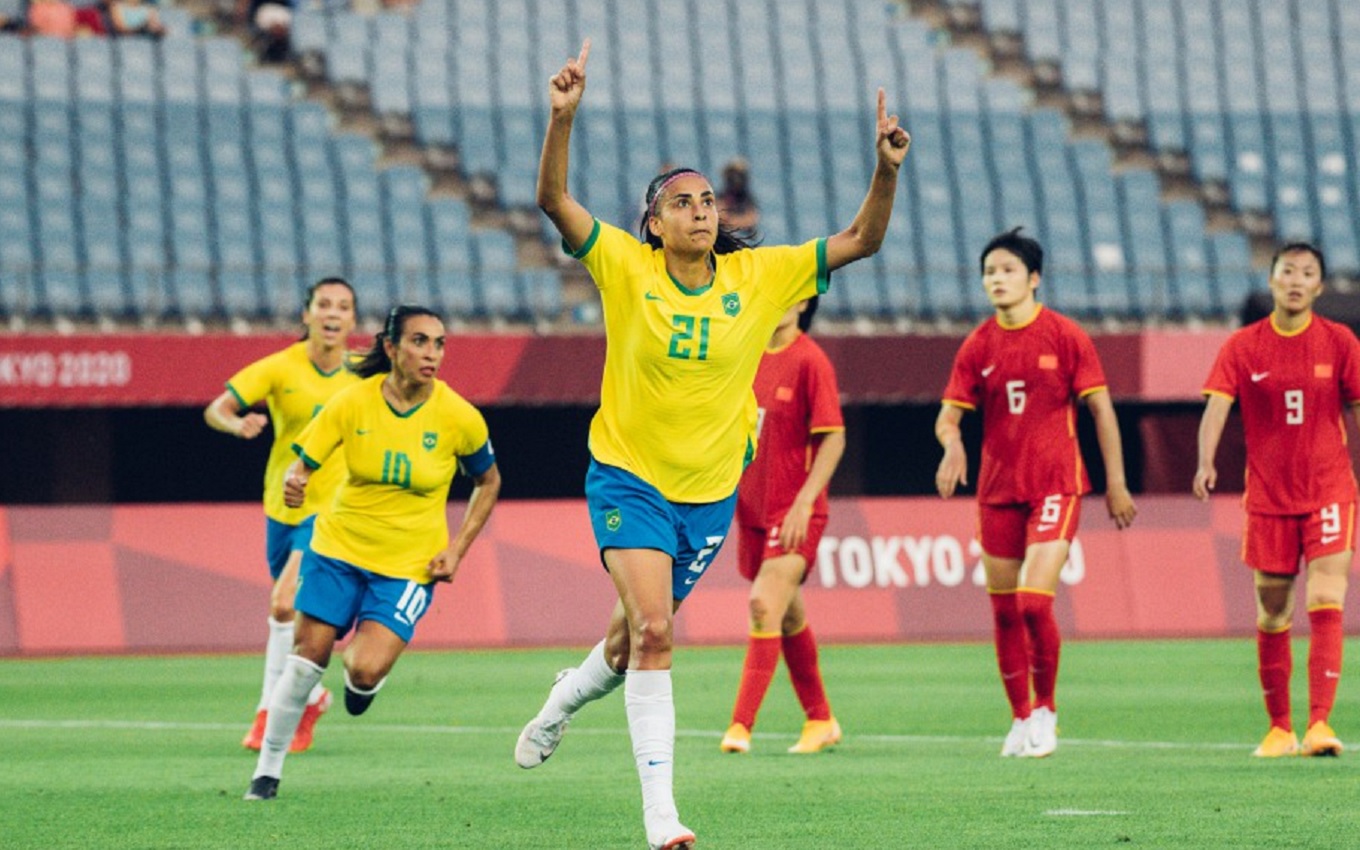 Globo managed to increase its ratings on Wednesday (21) with the broadcast of Brazil's victory in the game against China, which marked the debut of the women's soccer team at the Tokyo Olympic Games. Despite having kept the numbers for the time in São Paulo, the station raised the data in the rest of Brazil in relation to what it usually dials in the morning.
According to previous audience data obtained by the TV news, the match narrated by Galvão Bueno scored 6 points on the average on the PNT (National Television Panel, composed of the 15 main metropolitan regions in Brazil) with a 44% share in the number of TVs connected between 5:00 and 7:00.
Nationally, Globo's audience rose 20% compared to the hourly average on the last four Wednesdays. The highlight was Belém. Residents of the capital of Pará woke up to see Pia Sundhage's teammates, and the game reached peaks of 13 rating points — well above normal.
In Rio de Janeiro, the growth in the average also drew attention. The confrontation scored 8 points with peaks of 11 and 48% of participation –33% more than Hora 1 and Bom Dia Rio usually mark. Of every 100 TVs turned on in Rio de Janeiro on time, almost half watched the debut of the girls from Brazil.
In São Paulo, the rates were more modest. The match scored 5 points with peaks of 6, keeping what the full range of the game usually scores, but raising the data compared to Hour 1 — which reaches 4 points between 5:00 and 6:00. It is worth remembering that the data are prior and may change in the consolidated that will be released on Thursday (22).
Brazil x China did well on pay TV
The clash was also shown on SportTV and BandSports. On Ibope paid TV, Globo's sports channel led among all competitors. The Band's sports channel was among the three most watched on pay TV at the time, along with SporTV and GloboNews.
The next game of the women's soccer team will be against Holland, runner-up in the world, next Saturday (24). The match starts at 8am Brasília time and will also have narration by Galvão Bueno.
.