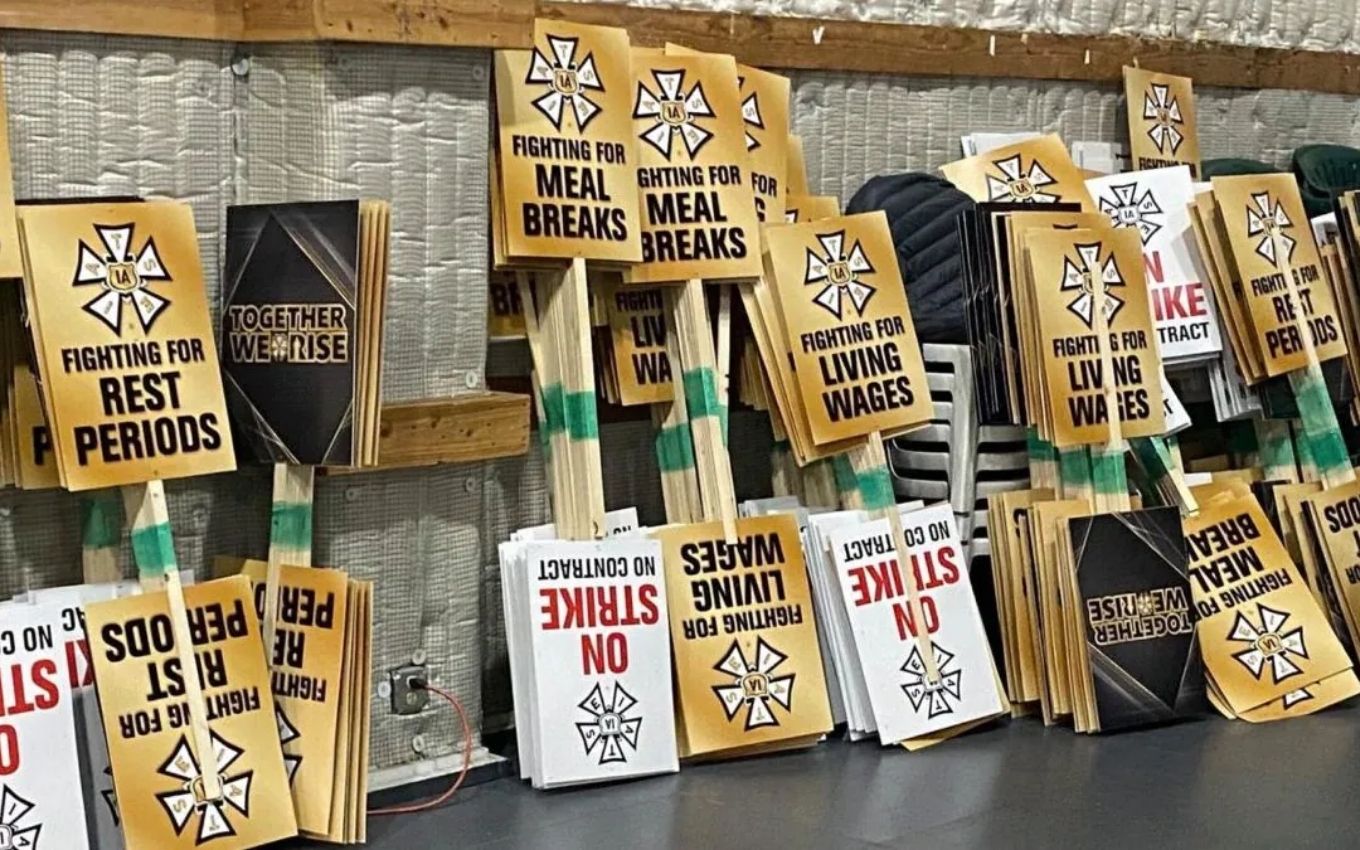 After 14 years, Hollywood is threatened by a new strike that could paralyze film and TV productions. The IATSE, original acronym of the International Alliance of Stage Workers, confirmed this Wednesday (13) that the industry will suffer an official stoppage next Monday (18). The last major crisis occurred in 2007 and affected countless series and films.
The announcement was made by Matthew Loeb, president of the union, in an official statement. The decision was taken after the organization did not reach an agreement with the AMPTP (Alliance of Television and Cinematographic Productions), representative of the studios and production companies in the United States, for improvements in the working conditions of its members.
In the text, Loeb says the union will continue to negotiate with the producers during the current week with the hope of reaching an agreement. Claims made by the group include "reasonable rest periods, food breaks and a minimum wage for employees on the basis of the scale of contracts."
The president also added that, despite the attempts, the pace of negotiations does not reflect a sense of urgency on the part of producers.
"Without an end date, we could go on talking forever. Our members deserve to have their basic needs met now," Loeb wrote.
In response, AMPTP issued a statement noting that "there are still five full days left to the strike start date and that the studios have continued to negotiate in good faith for the new contracts to keep the industry going."
In a recent vote, IATSE members voted almost unanimously for Loeb to have the authority to opt for a strike if negotiations do not proceed positively for Hollywood's 60,000+ workers.
understand the fight
The threat of a strike has been circulating in the corridors of Hollywood for five months. Union leaders try to negotiate with studio bosses and producers for better working conditions in industry productions for workers.
The workers' representatives presented data that prove inadequate periods and non-recommended rest times in film and TV productions. IATSE has joined with 12 other local organizations to demand minimum wage, sustainable benefits and "new media fees" that reflect the success of streaming companies.
In 2020, the Covid-19 pandemic and the success of streaming platforms prevented a new writers strike from paralyzing Hollywood and exacerbating the industry's problems during the health crisis. In 2007, a stoppage caused a loss of US$ 2.1 billion (R$ 11.39 billion, in the current conversion) to the State of California, where much of the entertainment industry is concentrated.
About 37,000 people lost jobs, according to a report by the Milken Research Institute. At the time, the studios were under a lot of pressure, because even renowned actors supported the writers.
.