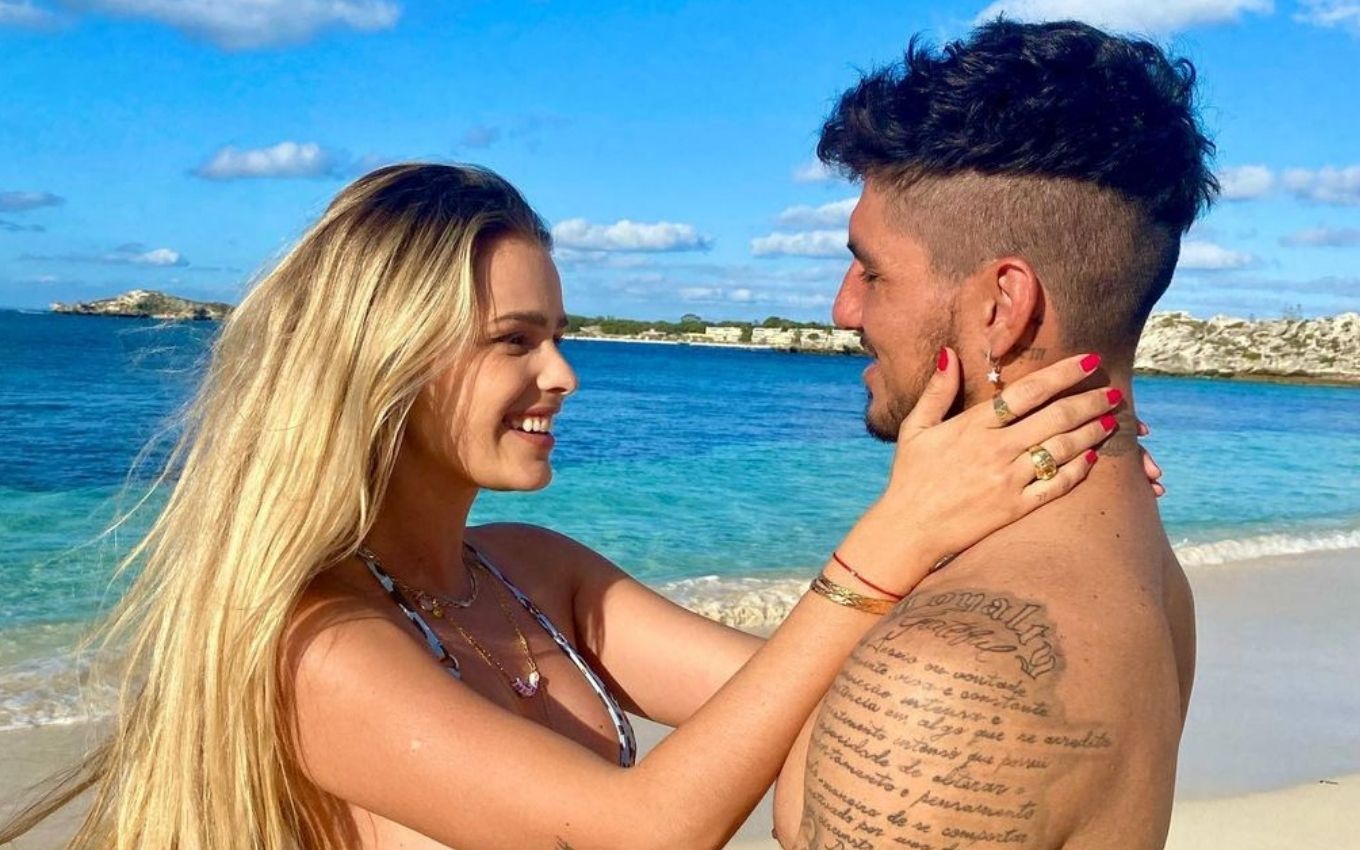 Barred from going to the Tokyo Olympics, Yasmin Brunet demonstrated on social media her support for Gabriel Medina, who debuts in the competition this Saturday (24). The blonde made an Instagram post in which she regretted not having traveled with her husband. "It's today! Good luck, my dear. I really wanted to be there with you at this very special moment," she wrote.
"But, even far away, I'm by your side sending you the best energies and praying for God to always bless you as he has done. I love you a lot and bring this gold", she added in the post made in Stories.
"Let's all watch and cheer together. Today his drums will be at 9:40 pm on SportTV or Globoplay channels. Go, Medina," said the model.
Yasmin and Medina starred in a crap on the web after the Brazilian Olympic Committee (COB) vetoed the young woman from going to the Tokyo Games as a "coach" [técnica, em inglês] of the athlete. The couple made a series of posts on social networks criticizing the entity.
The boy explained why he worked so hard to bring his wife to the Olympic Games. He said he can't maintain a routine because of his busy life, but that he finds that moment of peace and tranquility with the model, no matter where in the world.
"I've been traveling for ten years and I don't have a routine. And that's the good thing about being with Ya, because I adapt to a routine without being at home. Now, my mission is to make her proud," said the athlete to Glenda Kozlowski at Boa Noite Tokyo, at BandSports, on Wednesday (21).
.