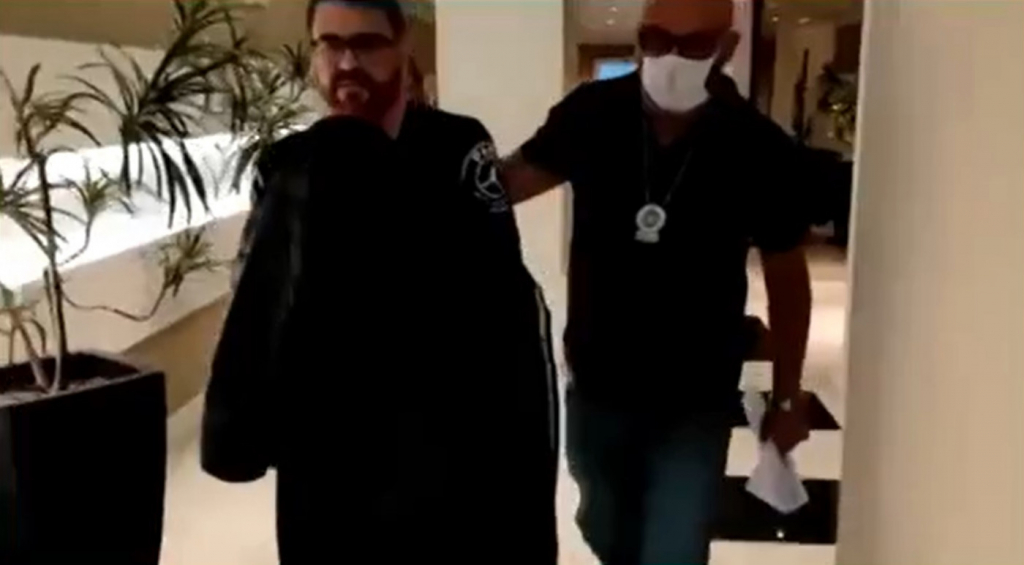 Gamer was arrested after two minors reported against him; police believe he used social networks to entice children
Rio de Janeiro Civil Police/Video Reproduction
RaulZito was arrested in Florianópolis

A Police Civil do Rio de Janeiro he preventively arrested on Tuesday, 27, the youtuber and influencer Raulino de Oliveira Maciel, known as "RaulZito", for alleged rape of a vulnerable person committed in the state. The gamer was looked for at his house, in the city of São Caetano do Sul, but was not found there. The police team traveled for hours until they managed to detain him in the city of Florianópolis, in Santa Catarina. According to PCERJ, he used his Instagram account, which has more than 200,000 followers, to force contact with children and promise access to jobs in the gaming area. He, who was part of the SBT Games board of gamers, even used the name of the station to persuade young people.
Investigations against "RaulZito" were initiated after the mother of one of the victims, 14 years old, sought the police in the city of Niterói informing that abuses were committed by YouTuber between the months of February and May this year. Shortly thereafter, the family member of another victim, aged 10, who lives in the city of São Caetano do Sul (SP) also sought the police to report a similar crime that would have been committed by the same influencer. "The victims are child actors in theatre, cinema and TV, with work carried out and in progress", says a police statement. Investigations continue to look for more children who may have been harassed by YouTuber. Victims who underwent expert listening with the police reported that the abuses occurred repeatedly over weeks.
In a note, SBT stated that youtuber is no longer part of the SBT Games streamers board, which it had joined earlier this year. "He was a producer of non-exclusive content on the platform, having in this condition no right to use the name of the broadcaster in negotiations outside the properties of SBT Games", points out the note. The station also informed that it is awaiting clarification of the facts and the result of the investigation that resulted in the gamer's arrest. The Motorspeed Brasil brand, of which the youtuber was an ambassador, said that any actions taken by RaulZito do not agree with their values ​​and stated that it removed him from the brand "until the legal processes and procedures are resolved". So far, RaulZito's defense has not spoken.