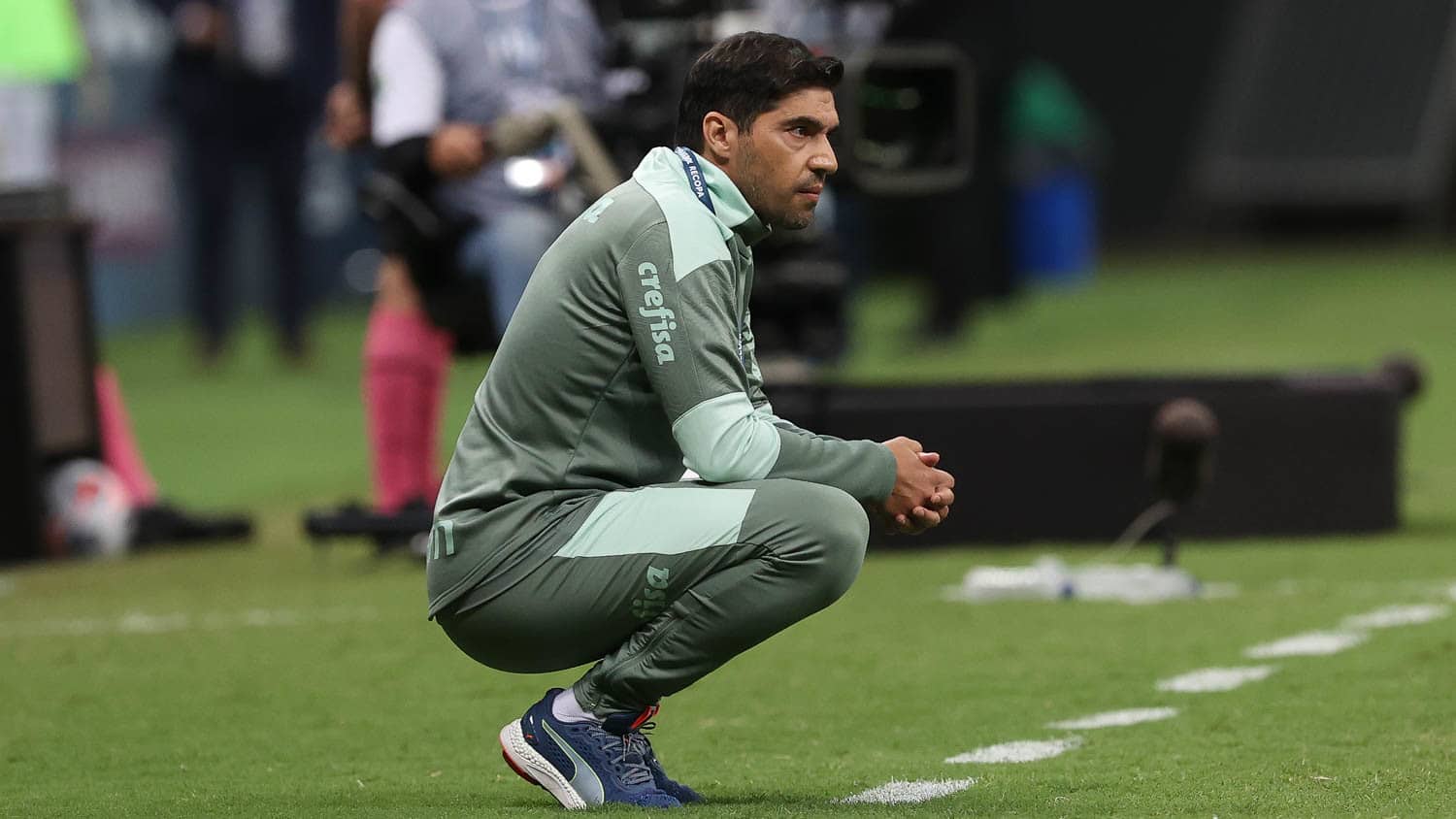 Opinion from Brazil regrets the way the South American champion presents himself on the field.
He is South American champion, having won the last Copa Libertadores, is a game away from being again in the Libertadores final and occupies second place in the championship. O Palmeiras is all that but it is also a "small team" and its exhibitions do not please fans who like offensive football, spectacle.
This is the opinion of Milton Neves, on the UOL portal, who considers that Abel Ferreira's Palmeiras "is a disservice to Brazilian football".
The commentator sees in the São Paulo class a team that "always play – always really – afraid". And that's "awesome".
"Of course, each one attacks with the weapons they have. But the problem is that the Portuguese coach has some of the best weapons in South American football in your hands," writes Milton.
The Brazilian football specialist defends the idea that Palmeiras is always "closing the house" and looking for a "counter-attack stray" to kill the game.
Thus, this style of play leaves Palmeiras far away from the past, who, when they played, "enchanted" the fans.
"It was a pleasure to see Verdão on the field… Today it gives others anger and shameMilton insists.
This opinion text was published now because of this week's game between Palmeiras and Atlético Mineiro (interestingly the first two in Brasileirão), concerning the first "hand" of the Libertadores semi-finals.
Palmeiras played at home but appeared on the pitch "like a tiny team, thinking only about not conceding goals".
And it wasn't Abel Ferreira's strategy: "Strategy my ass! It was and is the Portuguese coach's lack of repertoire. With him, Palmeiras became a one-note fado. A disservice to Brazilian football", he concluded.

Nuno Teixeira, ZAP //