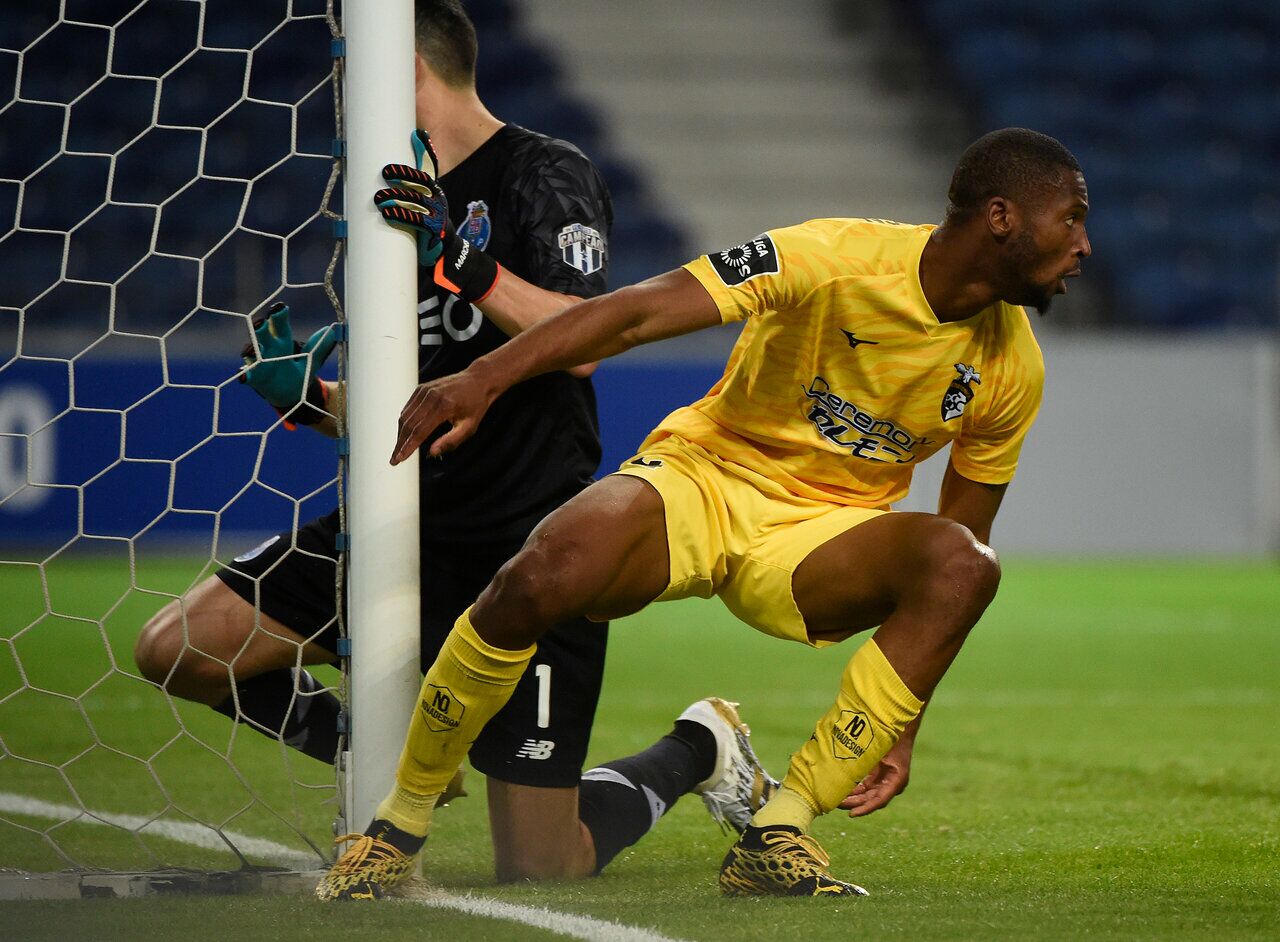 After the interest of Benfica and Sporting, FC Porto is also attentive to Beto, the Portimonense forward who has been playing cards this season.
If you thought this was going to be a two horse race for Beto, you are wrong. After news showing the interest of Benfica and Sporting in the Guinean striker, now we talk about the FC Porto's interest in the player.
The newspaper A BOLA writes that those responsible for FC Porto have been attentive to the evolution of the 23-year-old athlete from Portimonense, who has been on a high level this season. At a time when there is talk of a eventual departure of Moussa Marega at the end of the season, the arrival of Beto may make up for the absence of the Malian.
Fast, powerful and with an eye for goal, Beto has characteristics that have already proved to please Sérgio Conceição. Although Taremi is increasingly asserting himself in the blue and white squad, a striker with the characteristics of Beto would be of interest to the Porto structure.
The 'dragons' have the strong competition from Sporting, who was also looking for an alternative to Paulinho in the attack. Benfica should not move on to signing the Guinean, since Rodrigo Pinho is guaranteed to arrive in the summer.
A good relationship between SAD Porto and SAD Algarve can help to close a deal in the reopening of the market.
Theodoro Fonseca, majority shareholder of SAD do Portimonense, points to the termination clause of EUR 40 million of the player. However, no club will be prepared to pay this amount and it is unlikely that the player will want to continue in Portimão after the interest of such large clubs. Beto has a contract until June 2023.
Beto's talent has not gone unnoticed beyond borders. In Spain, the newspaper AS wrote that the Guinean is "a kind of Haaland" in the Portuguese League.
"It measures 1.94 meters and has become the Portuguese Haaland", wrote the Spanish newspaper, adding that it is "a scoring reference", because from a young age he learned to kick on goal with tennis balls.
This season, Beto has scored nine goals in 23 games for the Algarve.

Daniel Costa, ZAP //