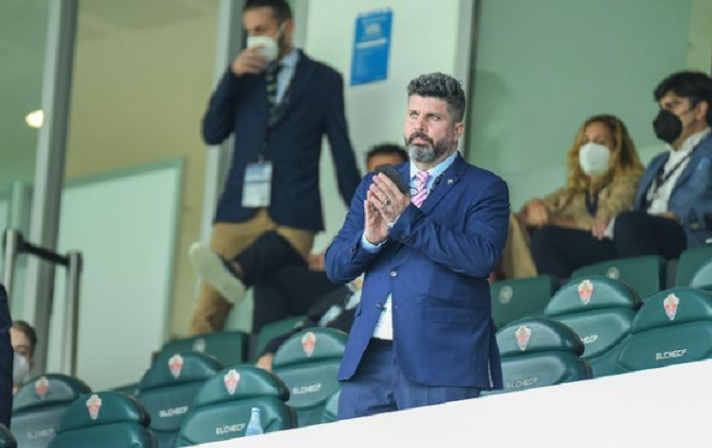 One of the strongest men behind the scenes in South American football, Christian Bragarnik negotiates the arrival of Darío Benedetto
Reproduction/Instagram @crbragarnik
Christian Bragarnik manages players and coaches with insertion in clubs in Argentina, Spain, Chile and Mexico

O Sao Paulo from Hernan Crespo in a short time he already won a title and regained a good part of the fans' confidence. Wholesale 2021 São Paulo Championship ended a long fast of years without titles. And, of course, this achievement wouldn't be done without some reinforcements. That's why, even with the title, the club keeps hiring to solve some punctual problems in the squad. The attack is perhaps Crespo's great "terror". The arrival of Darío Benedetto is only possible thanks to a negotiation made by São Paulo together with Olympique Marseille-FRA and a name well known by the coach: Christian Bragarnik. Lawyer and businessman, he is the 32-year-old Argentine striker's agent. But Bragarnik's versatility goes beyond managing players.
The agency of coaches and inclusion in clubs in the Argentina, Spain, Chile and Mexico make Bragarnik one of the strongest men behind the scenes in South American football. When alive, Maradona was managed by Bragarnik in his coaching career. In fact, it was the agent who took the Argentine idol to Dorados de Sinaloa-MEX and to Gimnasia y Esgrima-ARG, the last club in Maradona's career. Other famous coaches are on Bragarnik's list of agents: Eduardo Coudet, now at Celta-ESP; Jorge Almirón, who coached Elche last season; and Juan Pablo Vojvoda, now coach of Fortaleza. Friend of Crespo and also very influential in the Defense and Justice, Bragarnik was alongside the coach and coaching staff in the team's recent conquest in the Copa Sudamericana. And when Crespo left the Argentine club, the professional took Beccacece, another of his agents, there.
In the same way that there may be some fear for Crespo's departure to European football via Bragarnik, at this moment everything indicates that the agent will be closer to assisting the coach with agents who have been hired or with whom he has some proximity. One of them is already at the club: Rigoni. In addition to being influential at Defensa y Justicia, Bragarnik is the owner of Elche, the former attacking midfielder's club. There, Rigoni did not do well. At São Paulo, he is a candidate to be the main reinforcement of the season. Bragarnik is not the player's agent, but made the link between Elche, Crespo and São Paulo.
And, if there is space, the tendency is for other players who are managed by Bragarnik to be on the São Paulo route. The club follows looking for reinforcements. A first defensive midfielder to replace Luan and a defender, preferably left-handed, are on São Paulo's list of desires (and needs) for the season. It's not impossible to imagine another name that works with Bragarnik appearing in Tricolor.