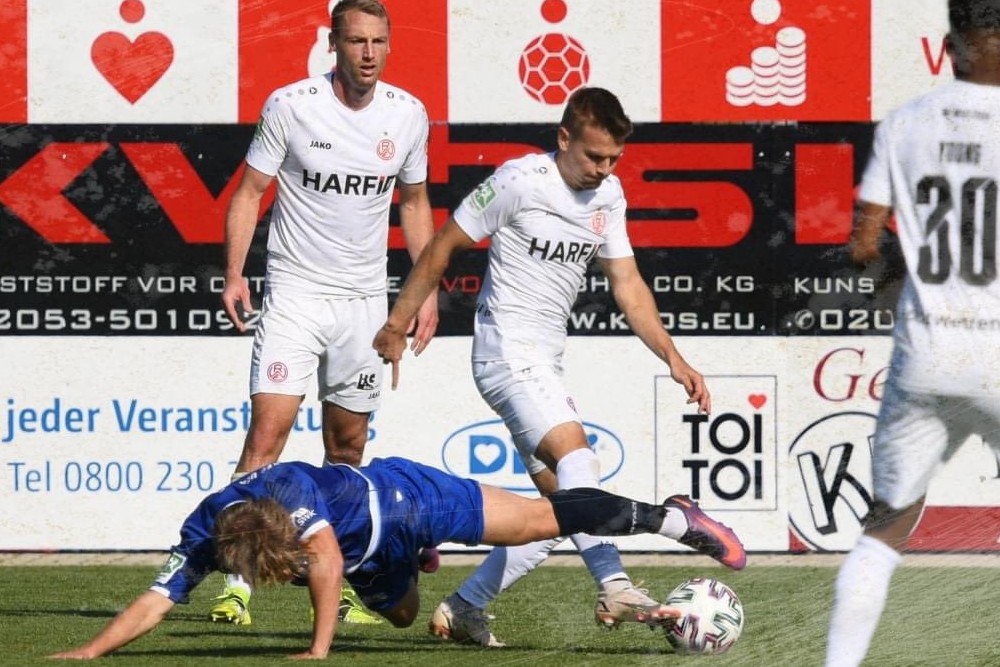 After the feat of the Portuguese under-21 team, an abnormal outcome in football occurred in Germany.
O Rot-Weiss Essen got the better of KFC Uerdingen 05, in a game of the Western Regional League, equivalent to the fourth national division of the german football. It is the first non-professional division in Germany.
A game that certainly wouldn't make the news in Portugal, but it came because of the result: 11-0. The leader of this championship had no "pity" in the stadium of a team that, a few months ago, was in a higher division, the 3. German League.
Almost two thousand spectators – we estimate that the vast majority of rout KFC Uerdingen 05, who played at home – saw an average of one goal every eight minutes. The biggest victory of the season in this championship, underlines the Transfermarkt portal.
E at halftime it was "only" 0-3, with goals from KFC Uerdingen 05, Engelmann and Harenbrock. But the second half was "shattering: Kefkir and Engelmann arrived at the hat-trick, while Bastians, Plechaty, Krasniqi and Janjić each scored a goal.
There was still room for another setback, in the last minute before compensation, when KFC Uerdingen 05 were left with one less player on the field due to Karakas's expulsion.
How would the club reacted at home? "We lack the words", wrote on Twitter:
We lose 0:11 against Rot-Weiss Essen. Words fail us.

Good improvement on Jovan Jovic. pic.twitter.com/MVHTY398x1

– KFC Uerdingen 05 (@KFC_Uerdingen) October 9, 2021
Rot-Weiss Essen has 25 points and is in first place, while KFC Uerdingen 05 has only six points and is 18th and third from bottom.
the 11 of Portugal
Not the 11 players, but the 11 goals. We remind you that, last Thursday, the Portuguese Under-21 team won 11-0 against Liechtenstein – the "fattest" Portuguese victory ever at this level.
This rout also set an individual record: Gonçalo Ramos was the second player in the history of the under-21 Portuguese team to score four goals in a game. The other exception was Heriberto Tavares, who scored four goals against…Liechtenstein in 2018.

Nuno Teixeira, ZAP //