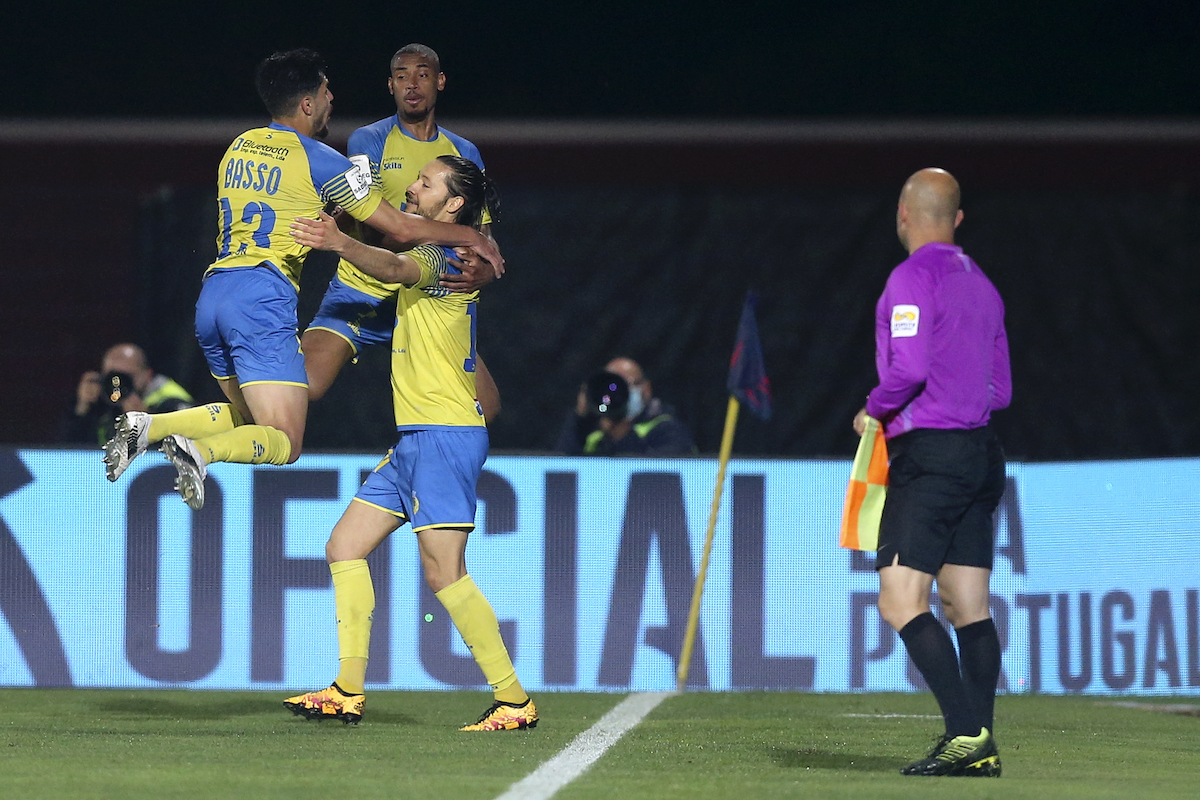 Arouca won 3-0 against Rio Ave, in the first leg of the playoff of access to the Premier League, and is in a good position to guarantee a place in the top echelon of Portuguese football.
Playing at home, the Arouca, third placed in the Second League, advanced on the scoreboard in the 43rd minute, with a goal from Pité, and extended the advantage in the second half, with goals from Sema Velázquez (58) and André Silva (74), with the Rio Ave, 16th in the First League, unable to answer.
The second hand of playoff between the two teams is scheduled for Sunday, at 19:00, in Vila do Conde, with Rio Ave needing to recover from disadvantage three goals to continue in the Premier League.
At the end of the game, the coach of Arouca was manifestly happy with the performance of the team and, obviously, with the result.
"We played a good game, against a very difficult opponent, who was well prepared for this game, but we were competent in our approach. Obviously, happiness always accompanies the game, we were happy in the way the players interpreted what was intended. Nobody can take the credit from us, it was a fantastic display, "he said. Armando Evangelista in the quick interview zone.
"Nobody is going to stand on their toes. The work will continue in the same way, because half of the tie is missing. We are playing against a very competent team. We know that in football everything is possible, so we have to stay focused and face the next 90 minutes with optimism ", he added.
The Rio Ave coach highlighted the fatal errors that resulted in the goals of the Arouquenses.
"I don't think the game started off badly, but its development is completely outside of what was desirable, expected and our intention. The first goal results from a clear tactical error. At halftime we fixed some issues, we knew that a goal would put us in the tie in a positive way, I tried to pass some serenity, but then the second goal is a horrible mistake and in football it pays. We gave oxygen, air and determination to a team that catches up to win ", explained Miguel Cardoso.
"We continue to sin at the end. We had opportunities to score, but it is incredible how it fails and we have been penalized. Today again, because a goal would always be different ", continued the Vilacondense coach.
Even so, Miguel Cardoso believes in maintaining the first level, although the task is complicated.
"It's possible. Difficult, but some have already done it and the impossible is only what has never been tried. I believe and do not say this for bluff. I think if we scored a goal this team will tremble, if we scored a second goal it will tremble even more. This focus is essential, to dominate the emotions ", he stressed.

Daniel Costa, ZAP // Lusa