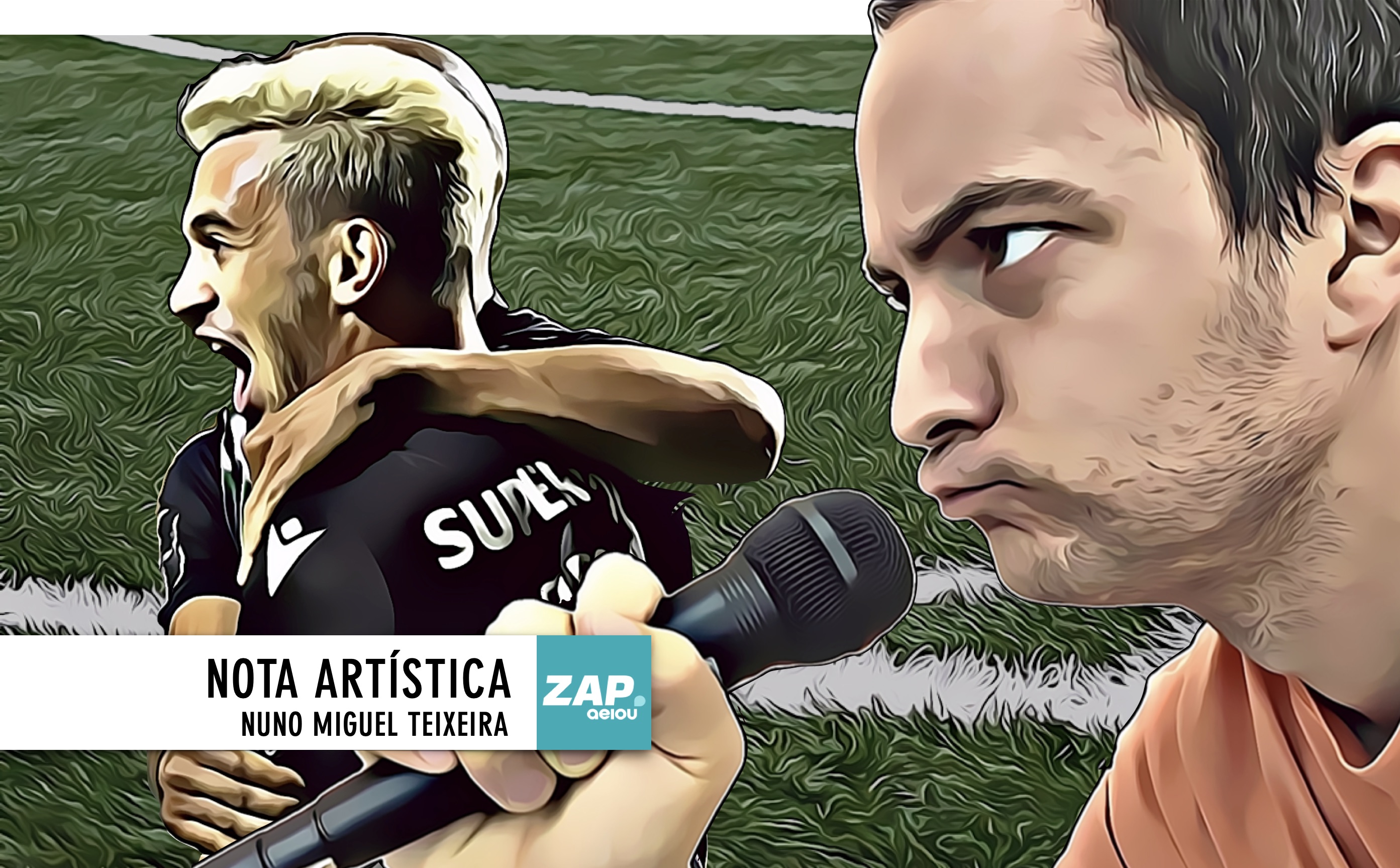 On the first day of another round of the main Portuguese football championship, which will soon stop being linked to all of us to start having the name only of those who win, there was a meeting between lions. The return of Sporting Clube de Portugal to Estádio São Luís, the home of Sporting Clube Farense. So much lion in Faro.
Sporting Clube de Portugal is up there, ahead of the championship; Sporting Clube Farense is down there, in the penultimate place of the championship. But, gentlemen of Lisbon, beware of the gentlemen of Faro: is that in that Sporting do Algarve is a European champion.
– European champion? You must be drunk.
– Yes, European champion.
– Who?
– O Jorge Costa. So you weren't a European champion when you played?
– Hey, that was in 2004, more than 15 years ago …
– It's ok. But he was European champion.
– It was, but the circus at the time was another.
– Circus?
– He's in another circus now.
– Which circus?
– Last week, in Madeira, he didn't say to don't count on him for antics?
The other coach, who did not talk about antics but was punished, is on one of the benches in the stadium of the saint. Constantly fiddling with the phone, either in the first half or in the break. After the game, Ruben Amorim he told reporters that his fingers were always on his cell phone because he was handling personal matters. I don't know if they were personal matters or social matters.
Regarding the players, Sporting de Faro presented two ex-Sporting Lisbon players in the starting eleven. Do you see who they are? Those, Beto e Ryan Gauld. But don't you remember playing for Alvalade's first team? They played, they played. A lot of times.
The Portuguese goalkeeper, who grew up at Sporting and has been linked to the club for more than a decade, appeared on goal almost a dozen times in 2016/17; especially when the Rui Patrício was not available. The Scottish midfielder played in five games, in the 2014/15 season; but scored two goals! In a League Cup game, which ended in defeat at Restelo.
Who has also been at Sporting Clube de Portugal and now is back is João Mário, who had two great opportunities to open the scoring. In a first part in which the spaces next to the goal posts did not abound, visitors were more dangerous and Coates forced Beto to a great defense. What a defense! It even deserved a reward, seconds later: Sporting goal. Pedro Gonçalves, again. A young man, whom few knew until a year and so on, whose previous maxim had been to shine in the great Famalicão from last season, and who is now the top scorer in the league. Already are 17 goals.
Beto must have felt the lightning in his head. It had just shone and then concedes a goal. While the opponents were celebrating, the Portuguese international commented to one of Farense's assistant coaches that this is difficult: passivity from colleagues, César approached the bid badly, open legs two defenders who tried to avoid Pedro Gonçalves's shot, and then the ball ended up passing between Beto's own legs. It's all about legs.
Taking the title of this space, the artistic note in this duel would belong to Daniel Bragança. A lot of class and a lot of stability for the youngster from Sporting, who no pass failed until the break.
After the rest, the second minute warning Eduardo Mancha it was a sample of the differences that would be noticed in the second part: Mancha, Pedro Henrique, Brian Mansilla… Everyone was close to scoring but everyone found a great challenge ahead Antonio Adam Brarrido. In Alvalade, before there was São Patrício, now replaced by São Garrido. Exist?
Well, that was how the victory lasted. With Adán blocking his goal and with the help of his coach, who has been blocking some things over there on his cell phone.
It was the return to triumphs on the part of the championship leader. That just scored a goal in each of your last five appointments; but it's coming.
With this victory in Faro, he arrived at 27 rounds without defeats. A record! Sporting Clube de Portugal had never reached the 27th round of a championship without losing any game. The previous maximum record belonged to the team champion in 2001/02, which was led hair László Bölöni. The one who was always happy.
Without euphoria but with joy: the Sporting fans smile again, after two shaky weeks. They must be happy.