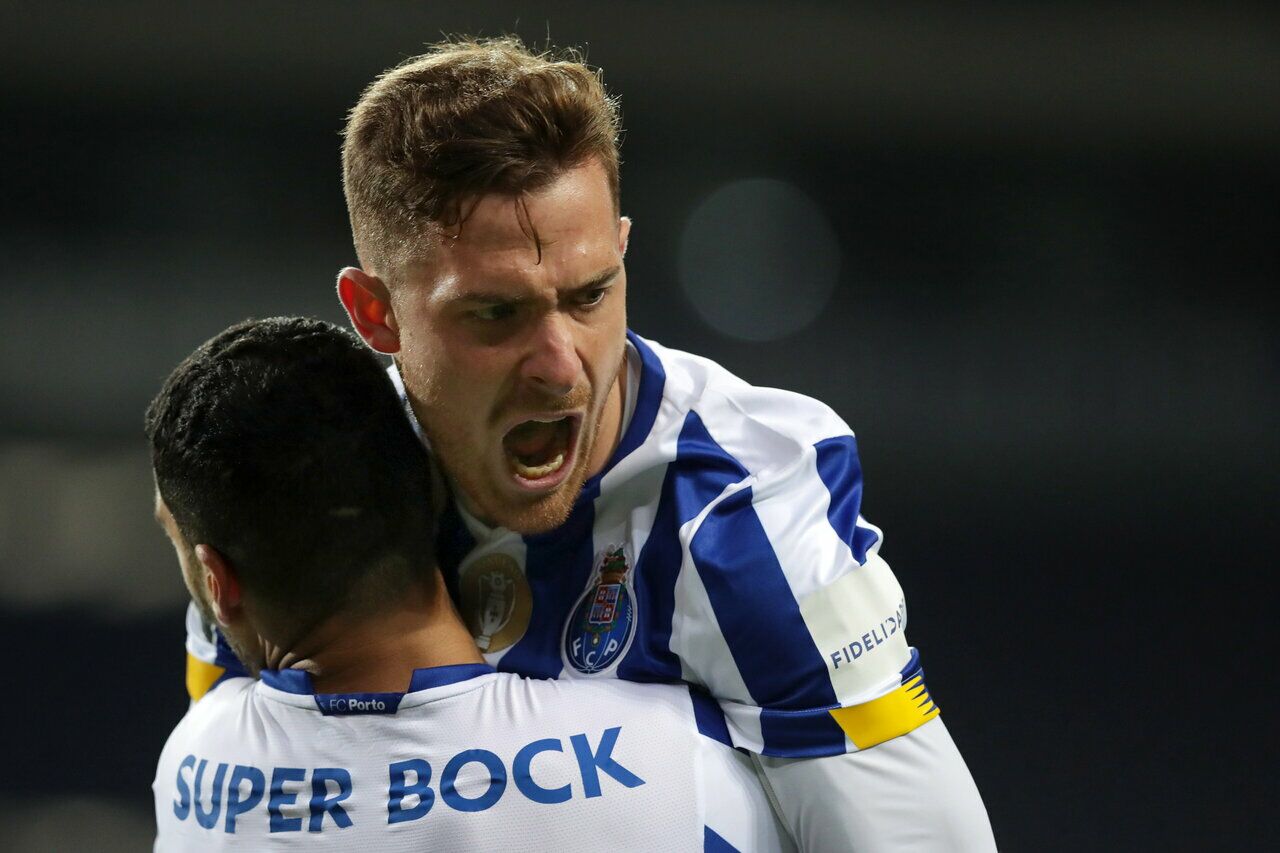 In the match between Sporting and FC Porto, Toni Martínez argued with a journalist who was photographing a Sporting fan who had fallen from the stand.
André Campos, assistant referee in Saturday's match between Sporting CP and FC Porto, shared an episode that escaped the cameras and had Toni Martinez as the protagonist.
"Maybe I shouldn't get involved in this, but how good attitudes are commendable, I'm going to tell you a 'detail' that I haven't seen portrayed anywhere yet", began by writing André Campos on his personal Facebook page.
The 43-year-old referee says he noticed a discussion lit after one or two minutes after Sporting's goal. The judge says he thought it was "a cheesy mouth" or "someone who had thrown something."
The enormous attitude of Toni Martínez, told by an assistant referee of Sporting – Porto, deserves to be read and shared 👏 pic.twitter.com/R0e7r6RYEc

— B24 (@B24PT) September 13, 2021
"As soon as the game stopped, I headed there, in an attempt to calm them down," continued the assistant referee, "and I realized they were furious with a photographer behind the billboards".
It was then that Toni Martínez, "clearly the most furious and impetuous," said: 'A fan fell from above and he is taking pictures of the boy!".
"A supporter who is not part of his team. In a stadium that doesn't belong to his team. In a country that is not his. What a huge attitude!", added André Campos, referring that it was a gesture that particularly touched him and that, therefore, he made this "risky sharing".
the former referee Duarte Gomes he also shared the episode and replied that this was not a risky sharing, "because we do not live in the time of the cork stopper and, above all, because it never hurts to share stories of altruism, respect and fairplay".
"This is what people need to know and hear 2, 10, 100 times in a row. It's much more than a football game," he added.
To play in Porto it is not enough to have football skills.
great attitude @ AntonioMtnez_29 👏 pic.twitter.com/6ScYexJZvB

– + FC Porto (@maisFCPorto) September 13, 2021
Toni Martínez jumped off the bench in the 65th minute to replace João Mário. The Spaniard would be sent off for accumulation of yellow cards in the 87th minute.

Daniel Costa, ZAP //