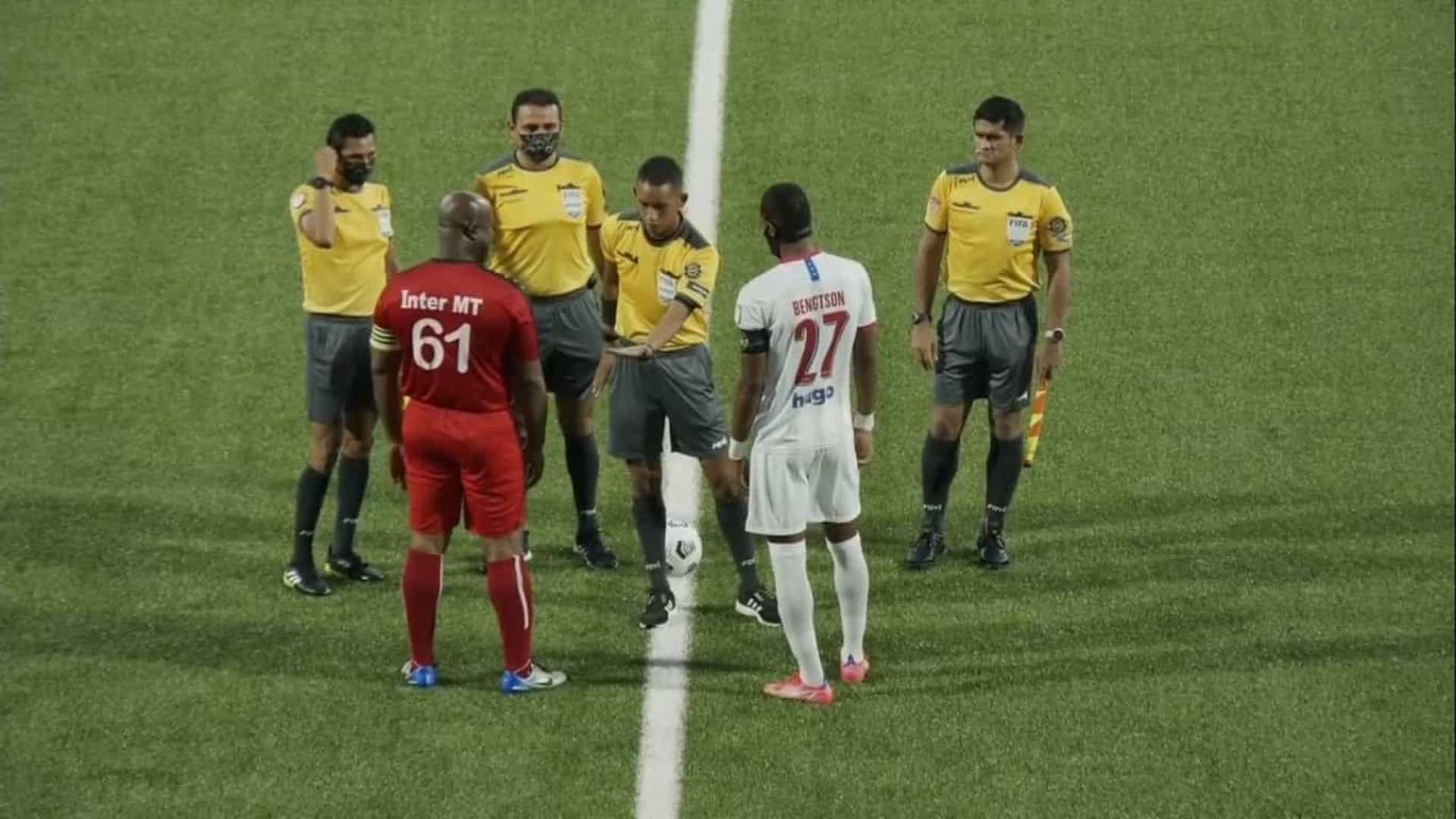 At 60, Suriname vice president Ronnie Brunswijk played 54 minutes of an international club match. In the end, he distributed money to the players in the dressing room.
Ronnie Brunswijk, vice president of Suriname, he is 60 years old and owns the Inter Moengotapoe. This Tuesday, Brunswijk participated in the match against Olimpia de Honduras, in a duel corresponding to the first leg of the round of 16 of the CONCACAF League.
With the captain's armband on his arm, Brunswijk captained the team and will have become the oldest player in history to play in an international club match. The club owner and country vice president played 54 minutes before being substituted.
Inter Moengotapoe would eventually lose the game 6-0, and when Brunswijk was substituted, his team trailed 3-0.
Your son, Damian Brunswick, also played. On the bench of substitutes was his nephew, who ended up not taking the field.
Ronnie Brunswijk (Vice President of Suriname and President of Inter Moengotapoe) today becomes the oldest player (he is 60 years and 198 days old) to play an official international club match. It has been 28 minutes on the field. His team loses 0-3 at halftime. pic.twitter.com/6FoDgIZ800

— MisterChip (Alexis) (@2010MisterChip) September 21, 2021
According to statistics from the official CONCACAF website, Ronnie made 17 passes in the game, missing only threey, write the Globe Sports.
Brunswijk took over the country's vice-presidency in 2020, having participated, in the 1980s, in a coup d'état to overthrow former leader Dési Bouterse, whose personal bodyguard was, highlights the newspaper Record.
He is one of the founders of the military group Movimento Comando de la Jungla and is the founding leader of the Surinamese Liberation and Development Party. Brunswick — allegedly father of 50 children — came to be imprisoned six years in the Netherlands for drug trafficking.
In 2005, it was suspended for allegedly threatening a player with a gun during a match, the suspension being later withdrawn due to lack of evidence. In 2012, he was even suspended for verbally abusing a referee.
Ronnie Brunswijk is nicknamed "Robin Hood" in Suriname, as a political profile written by the The New York Times. In his days as a rebel soldier, Brunswijk distributed what he earned from his robberies, sometimes even shooting money from your helicopter.
Incarnating the spirit of Robin of the Woods, the 'vice' of Suriname was seen to distribute money in bills to players of the team in the changing room.
¡¡UNUSUAL !! 😱😱😱😱

Vice President of Suriname, Ronnie Brunswijk gave alleged money to Olympia players in the dressing room. pic.twitter.com/eZ4nqMpua1

— Caleb Alvarado (@caleb_alvarado7) September 22, 2021

Daniel Costa, ZAP //