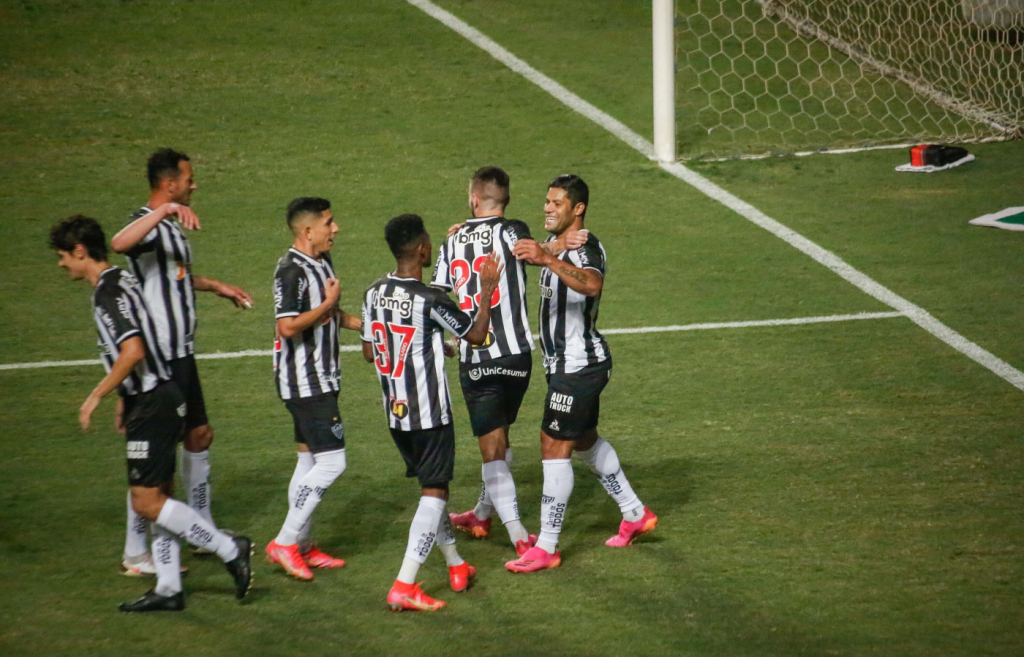 Covid-19 pandemic caused the biggest Brazilian teams to register deficits of R $ 1 billion, with Raposa and Palmeiras being the most affected in 2020
ALLAN CALISTO / F8 AGENCY / ESTADÃO CONTENT
Atlético-MG is the most indebted team in Brazil

The disclosure of the financial statements of the main clubs in the Brazil in the last week revealed the size of the impact of Covid-19 in the coffers of these teams. The 20 largest associations in the country had a drop in revenues of 19.5% and together presented deficits that add up to R $ 1.03 billion. Thus, debts increased for the first time to R $ 10 billion. According to the data were analyzed by the consultancy Sports Value, O Atlético-MG, in a more delicate situation, reached the level of R $ 1.2 billion in debt, an unprecedented fact in history on the national scene. Already cruise e Corinthians passed the Botafogo, which was until then the most indebted club in Brazil.
The Fox, who is in Brazilian Championship Serie Badd now R $ 962.5 million in debt, an increase of 20% in relation to 2019. The Alvinegro paulista accumulates R $ 949.2 millionbeating Glorious, with R $ 946.2 million. "Many clubs need management shock, control and effective regulation from their administrations in order to be healthy again. No club-company law will change this scenario ", analyzed Amir Somoggi, managing partner of Sports Value, in a report published by the consultancy in a reference to the bill that should be voted on this month in the Senate, which provides for the business format for managing companies. teams.
Clubs had financial losses mainly on TV, box office, membership, player transfers and sponsorship rights. O Flamengo, for example, which ended 2019 on a high, suffered a strong impact from the pandemic. If, in the previous year, the Gávea club, with only a stadium and a supporter partner, raised R $ 175 million, in 2020 that amount dropped to R $ 92 million. O Palm Trees lived identical situation. The billing with partners and box office at Allianz Parque was R $ 91 million in 2019, a figure that in 2020 plummeted to R $ 29 million. This drastic cut in revenues and still very high costs caused the combined deficits to reach, for the first time in history, R $ 1 billion, an increase of 39% compared to 2019. That year, the deficits, which were already high , were R $ 721 million.
Check the accumulated debts of the football clubs:
Atlético-MG – R $ 1.2 billion
Cruzeiro – R $ 962.5 million
Corinthians – R $ 949.2 million
Botafogo – R $ 946.2 million
International – R $ 882.9 million
Vasco – R $ 830.6 million
Flamengo – R $ 680.8 million
Fluminense – R $ 649.1 million
São Paulo – R $ 575.1 million
Palmeiras – R $ 565.2 million
Santos – R $ 539.7 million
Grêmio – R $ 396.1 million
Coritiba – R $ 299.5 million
Bahia – R $ 267.9 million
Athletico-PR – R $ 200.3 million
Red Bull Bragantino – R $ 144.0 million
Goiás – R $ 60.4 million
Fortaleza – R $ 38.0 million
Atlético Goianiense – R $ 33.3 million
Ceará – R $ 26.5 million
Check the deficit ranking of football clubs in 2020:
Cruzeiro – R $ 227 million
Palmeiras – R $ 151 million
Botafogo – R $ 139 million
São Paulo – R $ 130 million
Corinthians – R $ 123 million
Santos – R $ 120 million
Flamengo – R $ 107 million
International – R $ 92 million
Vasco – R $ 64 million
Bahia – R $ 51 million
Coritiba – R $ 22 million
Fortaleza – R $ 10 million
* With information from Estadão Content