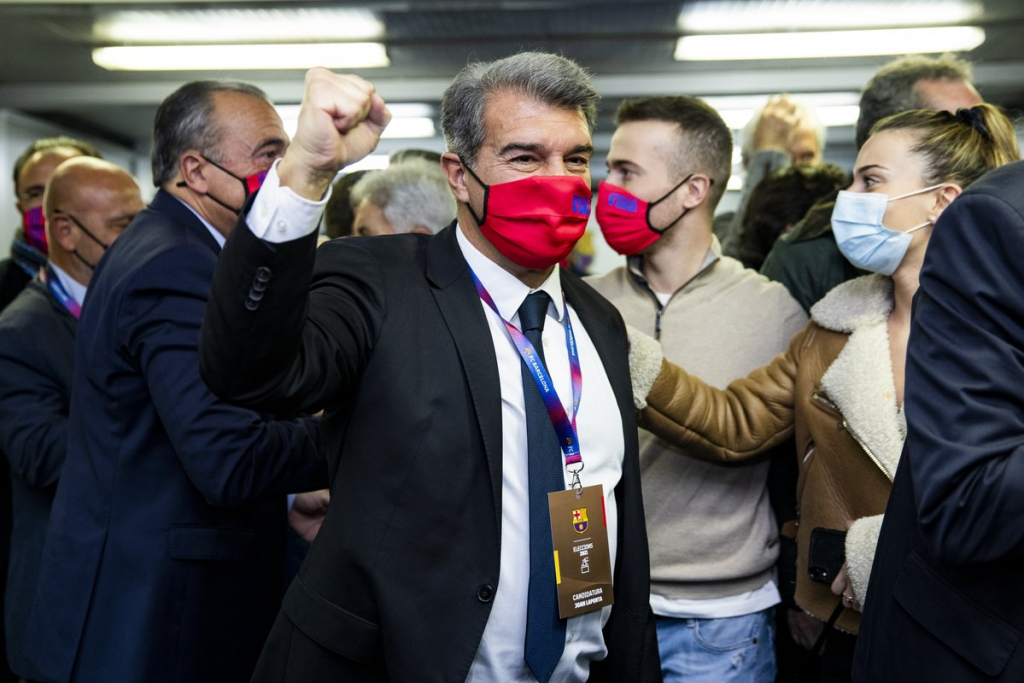 According to Laporta, other players in the squad like defender Gerrard Piqué and left-back Jordi Alba also congratulated him on his victory in the elections
Reproduction / Barcelona
Joan Laporta is the new president of Barcelona

The new president of the Barcelona, Joan Laporta, who was elected last Sunday, said on Monday that he will talk to the Argentine star soon Lionel Messi, which will end its contract on June 30 this year. According to the manager, who already ran the club between 2003 and 2010, Messi "also won" with his victory in the elections, having congratulated him on his success. In several interviews with radio stations in Barcelona, ​​Laporta pointed out that the Argentine "loves Barça" and that the fact that he voted on Sunday "may mean that he wants to continue, wishing that he be offered a proposal". Messi went with one of his sons to cast his vote at the polls.
According to Laporta, other players in the squad like the defender Gerard Piqué and the left-back Jordi Alba they also congratulated him on his victory in the elections. The leader added that he wants to meet with the group of athletes and the coach, the Dutchman Ronald Koeman, before Wednesday's game on Europe Champions League against Paris Saint Germain, in France. The president-elect, whose inauguration is expected to take place between the end of this week and the beginning of the next, also announced the arrival of Ferran Reverter, new executive director, and of the former general director of Valencia and Mallorca, Matue Alemany, for institutional director.
Laporta did not want to confirm the arrival of former players like the Dutchman Jordi Cruyff or Xavi Hernandez for the board of directors, but confirmed the integration of Víctor Font, runner-up in Sunday's elections, in his direction. In the first game after the election of Laporta, Barcelona will need a great performance against Paris Saint-Germain, this Wednesday, in the Parque dos Princes stadium, in Paris, to avoid the elimination in the round of 16 of the Champions League. . Having lost at Camp Nou by 4 to 1, he will only continue in the competition if he wins by four or more goals difference or returns the score to take the dispute to penalties. In other competitions, Barcelona is in the fight for titles. He is the vice-leader of the Spanish Championship, behind Atlético de Madrid, and is in the final of the King's Cup against Athletic Bilbao.
* With information from Estadão Content