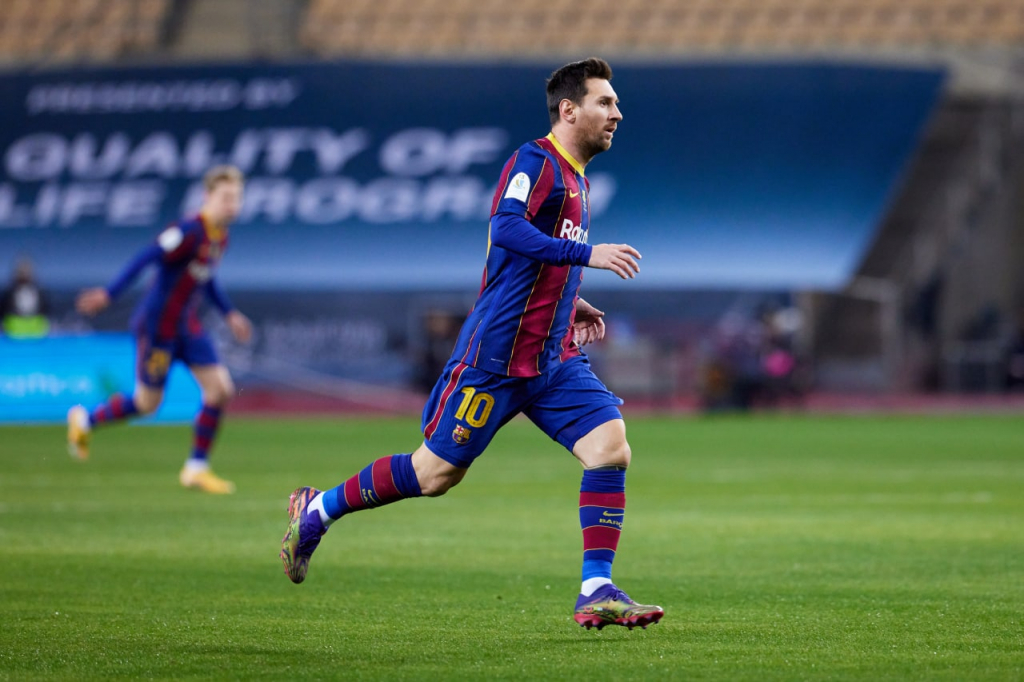 Joan Laporta updated the situation of the conversations with the Argentine star, who has a link with the Catalan club only until June 30 this year.
Reproduction / Twitter @FCBarcelona
Lionel Messi during Barcelona's Spanish Championship match

Lionel Messi should once again be the main topic in the sports press during the transfer window period. If last year the Argentine stated in all his words that he would like to leave the Barcelona, this time nothing prevents him from leaving the Camp Nou, your home since the beginning of your career. With a contract valid only until June 30 this year, the star may not work for the Catalan team again. Still, the club president, Joan Laporta, believes in the permanence of the six times best in the world. This Friday, 28, the official said that negotiations with the ace have not yet been finalized, but that they are heading towards a happy ending for both parties.
"We are moving forward in talks to extend Leo Messi's contract, but it is not finalized or signed yet. Messi wants Barcelona, ​​he loves this club. We will continue to work with all sectors of the club, from the sports vice-presidency, with the executives involved in this topic and also the presidency. We are trying to plan a proposal, which, within the possibilities of the club, the player can accept ", said Laporta, who highlighted Messi's quality and relationship with the club. "The relationship is very good because Leo wants Barça and although he is a player coveted for his talent, we have the perception that we are preparing everything necessary for him to continue at Barça. We made an offer within the possibilities of the club. I believe that Messi can achieve and deserves more. Because of his desire to make Barça great, I think he will continue. It is not about money. What did Messi ask of me? Affection, affection, esteem, being well. Feel good, smile again. And for that he wants to win. He is putting a lot on his part because he knows the important effort we are making ", added Laporta.