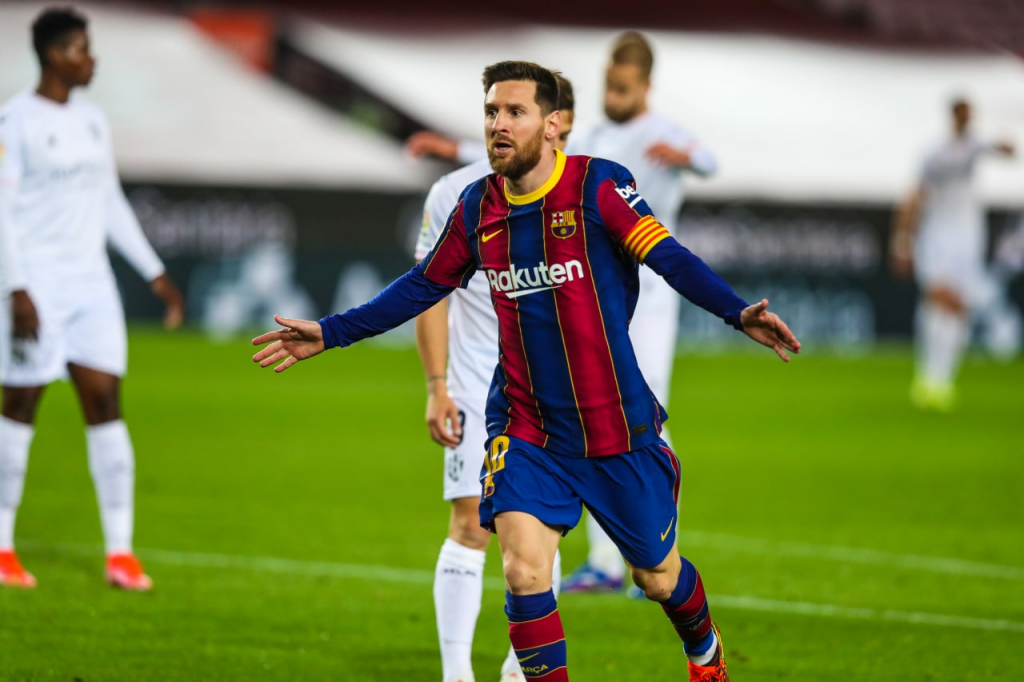 Joan Laporta gave more details about the extension of the star's contract after the player won the Copa América with the Argentine national team, being even elected the star of the tournament.
Reproduction/Twitter
Lionel Messi celebrates goal with Barcelona shirt for the Spanish Championship

President of Barcelona, Joan Laporta remains confident about the extension of the contract with Lionel Messi, which had its relationship terminated on June 30th. After the star conquers the America Cup with the Argentine national team, even being elected the star of the tournament, negotiations started to move forward, according to the club's representative. This Tuesday, the 13th, Laporta he said talks with the 34-year-old's representative are "progressing appropriately", without giving further details. It is worth remembering that, in the European press, it is speculated that the ace may defend the Manchester City, from England, or even the Paris Saint Germain.
"(Messi's renewal) It's progressing properly. All Catalans and the entire football world are happy because Leo won the Copa America. It's very exciting to see the greatest player in football history get excited about winning a title like this and he made us all cry with joy. I'm happy for Messi's family, for Argentina, for Barcelona who are recognized, admired and loved for having this bond with Leo", said Laporta, who needs to solve his financial problems and reduce the club's payroll in order to comply with the rules of financial fair play stipulated by La Liga, the company that organizes the Spanish Championship.
Lionel Messi, meanwhile, enjoys a vacation with his wife and three children. In a great phase, he is competing once again for the FIFA footballer award, which still doesn't have a date to take place. Champion of the Copa America, with the Argentine national team, and the Copa del Rey, with Barcelona, ​​the attacking midfielder had another fantastic season, with 44 goals and 19 assists, adding up the games he played for Albiceleste and for the Blaugrana team.