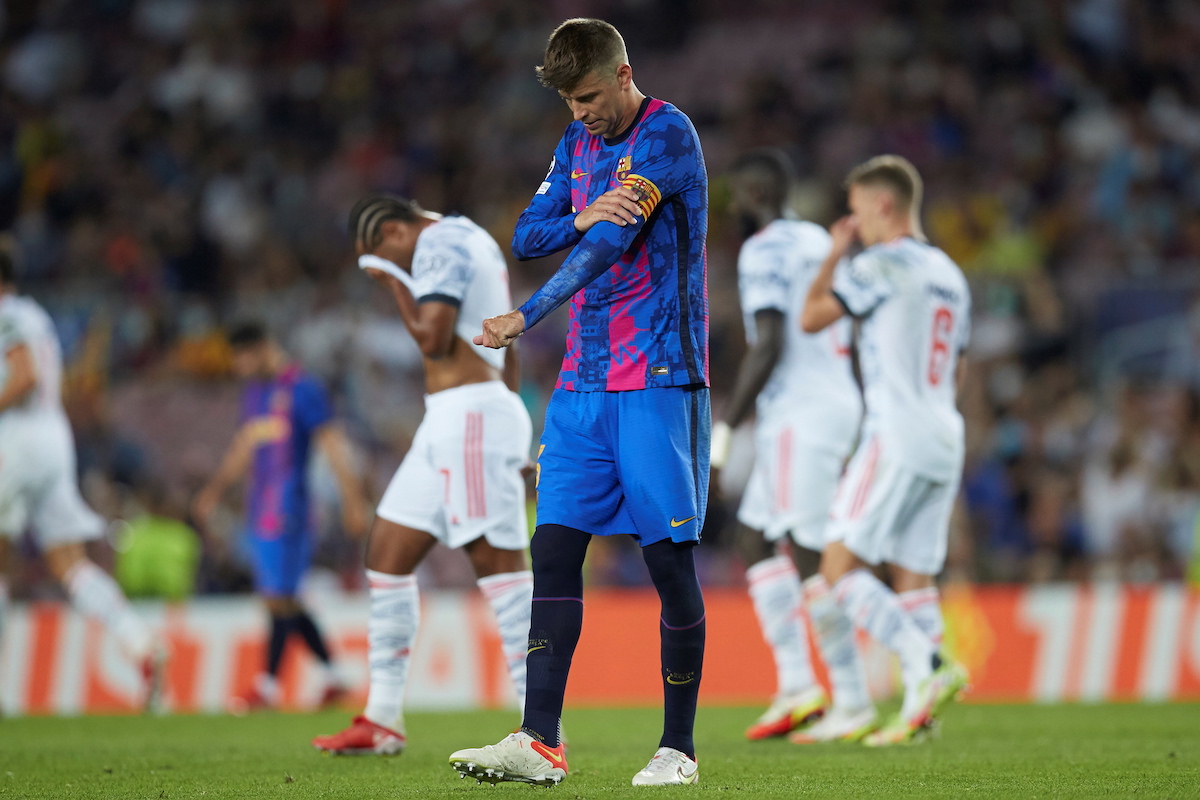 This Tuesday, Barcelona suffered a heavy defeat against Bayern Munich, counting for the 1st round of the group stage of the Champions League.
Bayern came from a series of 18 games — 14 wins and 4 draws — without losing away in the Champions. Favorites for victory, the Germans soon began to threaten the opposing goal. Lewandowski put Ter Stegen to the test and, on 34 minutes, Thomas Müller made the first of the match.
In the second half, Lewandowski ended up getting the much-desired goal and raised the partial to 0-2.
After the goal, Ronald Koeman made some changes to the team, bringing in several young players: Pablo Gavira, Yusuf Demir, Óscar Mingueza and Alejandro Baldé. Philippe Coutinho was the only exception.
Robert Lewandowki managed to score twice in the 85th minute and the Barcelona ended the match without a shot on target de new.
At the end of the match, captain Piqué couldn't hide his disappointment with the team's performance.
"I think that in the first half we competed, but 0-2 affected us. The four or five 18-year-olds who entered remain. Now we are what we are. That's what there is. We hope that those who are gone will return. I think the team has bases to be competitive. Now there is a difference, but we have injured people who can give us more to be more competitive", said the Spanish international.
"Right now we are not among the favorites [à conquista da Champions], but it does not matter. We did it many times and we didn't gain anything. Last year, no one gave Chelsea the favourites. Despite being a huge defeat, the team showed its face", he stressed.
"I can't complain about the attitude but there is a difference in quality", explained, in turn, the coach of Barcelona.
The failure of the Catalans motivated a emergency board meeting during the early morning.
the newspapers Sport e The sports world write that the main responsible of the emblem were gathered, namely the president, Joan Laporta, the vice-president, Rafael Yuste, and the football director, Mateu Alemany.
The trio only left Camp Nou at 2 am, having supposedly discussed the team's performance and the tactics used by Koeman, a 3-5-2.

Daniel Costa, ZAP //