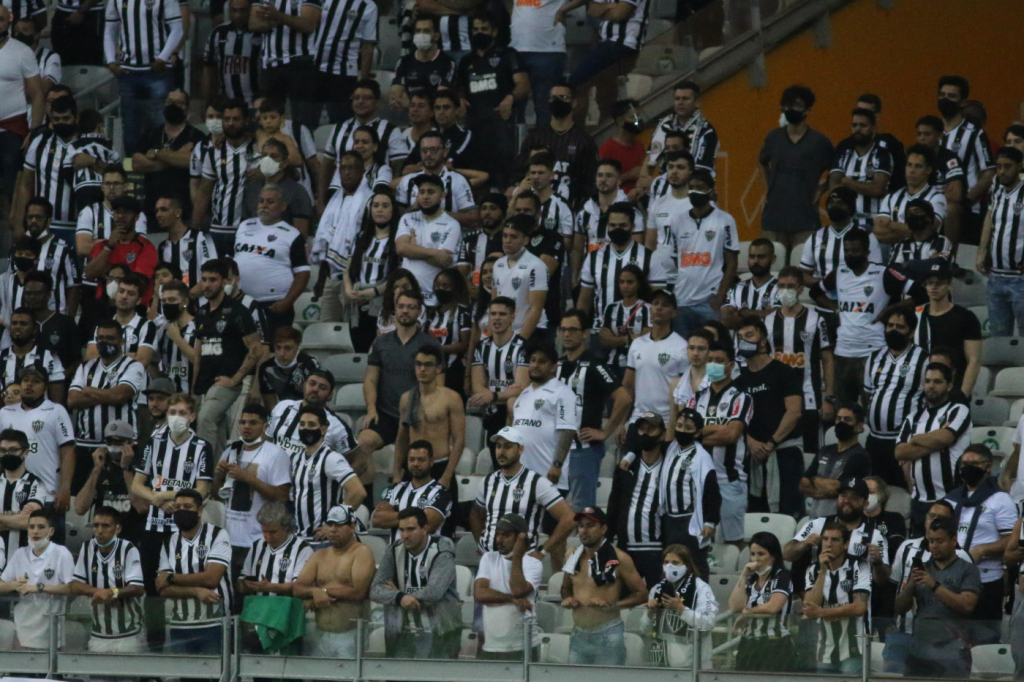 In an ordinance signed by the municipal health secretary, Jackson Machado, there are new rules for the release, something that had already been announced by Mayor Alexandre Kalil
Photo: FERNANDO MORENO/AGIF – PHOTOGRAPHY AGENCY/ESTADÃO CONTENT
Agglomeration of Atlético-MG fans in Mineirão in a match against River Plate, by Libertadores

A Belo Horizonte City Hall confirmed this Wednesday, 15, that it will release the presence of fans in the stadiums. In an ordinance signed by the municipal health secretary, Jackson Machado, there are new rules for the release, something that had already been announced by the mayor Alexandre Kalil. From now on, stadium managers will be able to release only 30% of their audience capacity. In addition, specific rules were created to avoid crowding around the arenas, hours before each match. The exact date of the public's return, however, has not yet been specified.
"All the stadium gates that give access to the marketed sectors must be available for the entry and exit of fans and must be closed one hour before the match", registered the ordinance 0458/2021. "The sale of food and beverages will take place exclusively at bars or counters," he added. The measures, in this way, try to avoid the scenes of the Atlético-MG x River Plate duels, for the Liberators cup, and Cruzeiro x Confiança, by the Brazilian Championship Series B, where agglomerations were recorded around the Mineirão. On the occasions, videos showed hundreds of fans without masks, drinking alcoholic beverages.
In the new ordinance of the mining authority, the rules requiring negative tests or vaccination remain in force. Fans who want to attend the games in Belo Horizonte will need to submit a negative PCR test for the new coronavirus, carried out within 72 hours of the start of the match. Or proof of vaccination. Tickets remain nominal and must be accompanied by an identification document.