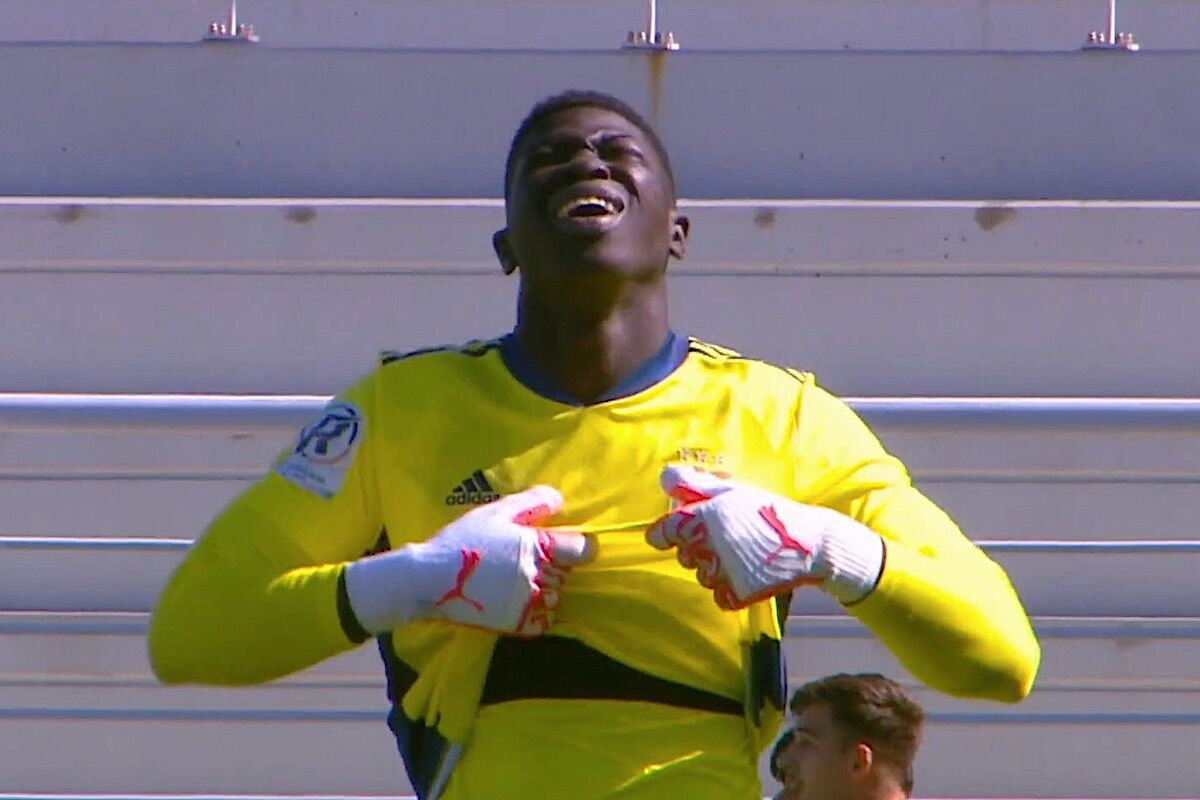 Hallucinating final minutes in the Revelation Cup semi-final. Benfica managed to equalize in the 97th minute but Sporting de Braga prevailed on penalties.
Sporting de Braga will be in the final of Revelation Cup, after having eliminated Benfica in the second leg of one of the semi-finals of the competition, this Wednesday. The 90 minutes recorded a draw with a ball, the same result of the first "hand", in Braga. In the penalties, the sub-23 minhoto won 3-1.
The Braga team reached the break to win at Seixal. The only goal of the first half was scored three minutes before the break, in a good Eduardo Ribeiro, who was not even a starter – Vítor Oliveira was injured and Eduardo entered.
Benfica goalkeeper, Samuel Soares, did not look very well in the "picture" of this goal but it would gain another prominence in the final stretch of the match. At 80 minutes, he was already asking the coach to be another striker. This already after the goal defended by Lukas Hornicek have trembled once.
Benfica occupied the opponent's area in the last minutes and Samuel Soares went up, with his head watched David barrero and this one, already inside the small area, hit the bar.
The goalkeeper continued close to the area, got the ball on a rebound, passed by a Braga player, was going to pass for a second but he fouled the goalkeeper at the entrance to the Minho area; Samuel Soares himself asked his coach several times to take the free kick and was visibly frustrated and disillusioned when he heard the "no".
Soon after, the same Samuel Soares, still occupying unusual spaces, headed and also hit the bar. Then, in another direct free kick, in the 97th minute, Barrero scored a beautiful goal and extended the game.
It should be noted that all these moments of "distress" near the Sporting de Braga goal, with Samuel Soares and Barrero as protagonists, took place in the compensation period the second half – which was six minutes, but lasted almost nine minutes, because of the stops.
There were no goals during extra time but Henrique Jocú hit the post of Sporting de Braga goal.
In the penalty shoot-out, Benfica only scored once. And the last great penalty of the incarnated youth, pointed out by Cher Ndour, finished … at the bar. Bruno Pelegrini scored next and closed the accounts in favor of Sporting de Braga.
In the final of the Revelation Cup, the Sporting de Braga will find Estoril, national under-23 champion. The decisive game will be played next Tuesday, in Leiria.

Nuno Teixeira, ZAP //