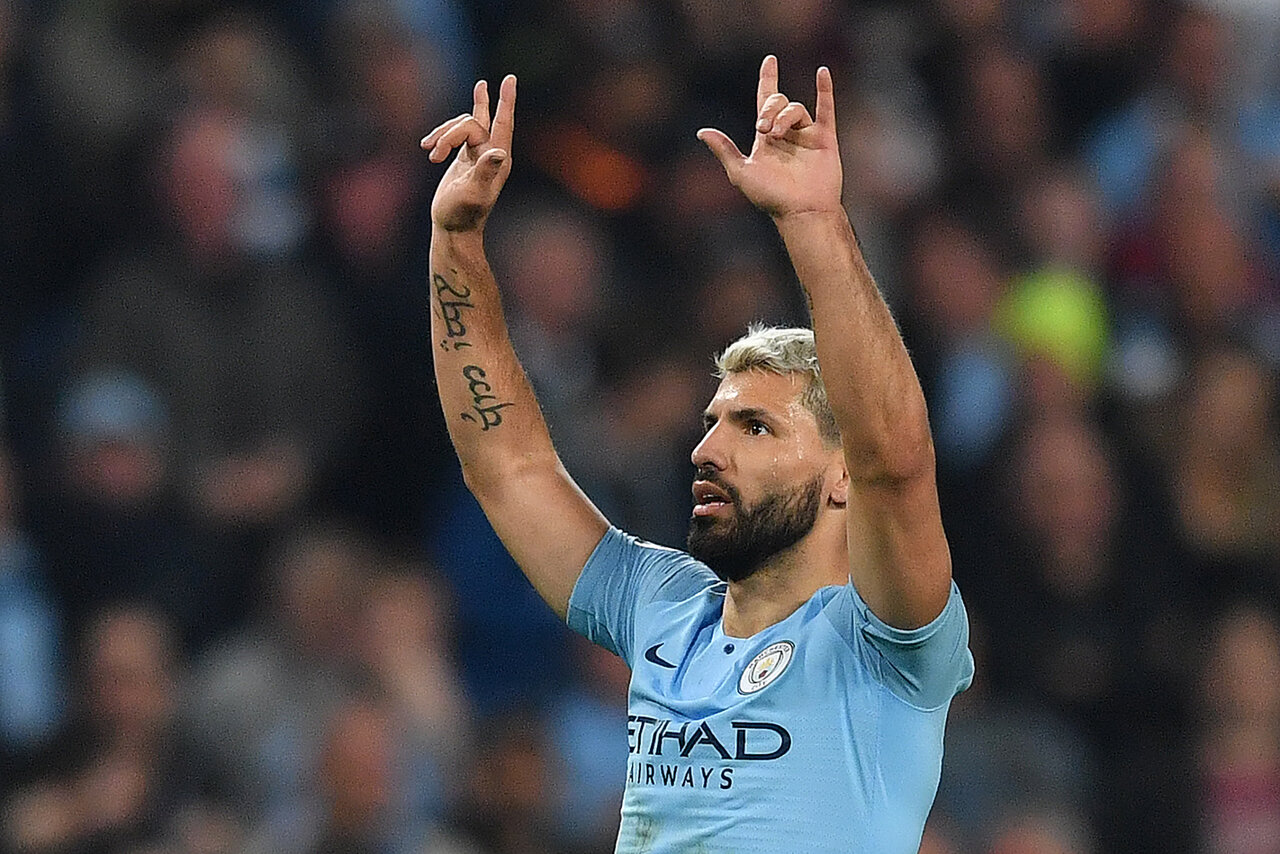 SL Benfica has already started negotiations with Sergio Agüero to guarantee his contract at "zero cost" at the end of the season. The proposal is 12 million euros in three years.
Sergio Agüero will leave Manchester City in the summer, being available to sign at zero cost with another club. Among the lot of people interested in the Argentine international is SL Benfica. The heads of SAD 'incarnate' were quick to get in touch with the striker who, according to the newspaper Record, you already know about the 'eagles' interest.
After efforts to try to bring Edinson Cavani and even Diego Costa, Benfica returns to attack by a world-class striker.
Benfica features João Cancelo and Rúben Dias, current teammates of the Argentine, to try to convince him to move to Luz. Pablo Aimar e Javier Saviola, ex-Benfica players and compatriots from Agüero, have already made themselves available to speak with the Manchester City player.
A source close to the process, heard by Record, suggests that Kun Agüero could sign a contract for three seasons, worth 12 million euros, with the subscription prize included.
The Argentine international became the best scorer in the history of Manchester City, with 257 goals in 384 games, and the fourth best scorer ever in the Liga ingesa, with 181 goals. In the ten seasons in Manchester, When won four championships, one FA Cup, five League Cups and three Super Cups.
Barcelona, Juventus e Paris Saint-Germain are at the forefront to guarantee the striker at no cost. The presence of Lionel Messi can be a decisive factor in favor of 'Barça', who are looking for a striker who can offer something that Antoine Griezmann has failed to give.

Daniel Costa, ZAP //