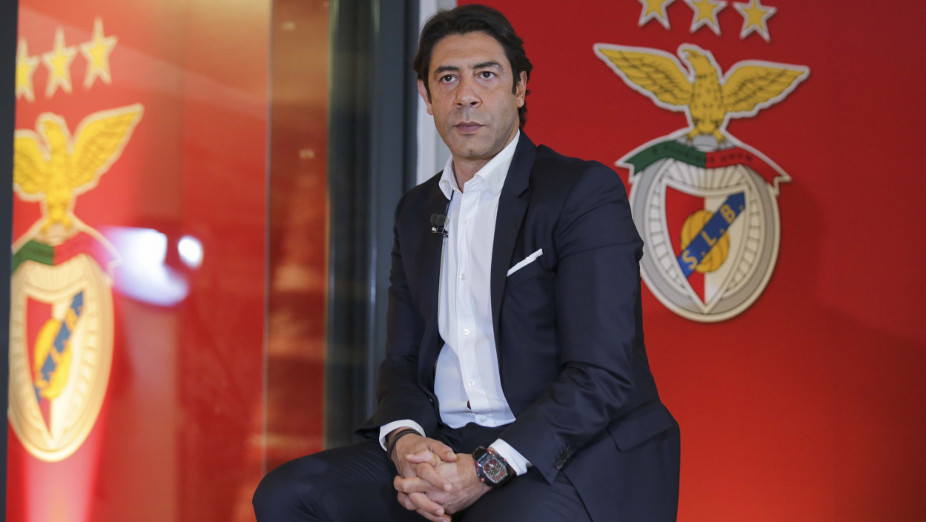 Varandas Fernandes and Eduardo Moniz will not be on Rui Costa's list in the elections.
Rui Costa confirmed on tuesday that it is candidate for the next elections in Benfica. Two days later, the departures of two vice presidents.
The first was João Varandas Fernandes. The manager will not integrate the list led by the current president and will leave the Luz club structure.
"Serving is knowing how to get in and how to get out", explained the still vice president, who is proud to have been part of the board of a Luís Filipe Vieira, filled with "works and achievements".
Now it's time to recognize that a "new Cicle" at Benfica: "I understand that with a proper sense of detachment, we must set an example, because a new cycle opens, with a new leadership, which must have space to welcome new people".
It is an "irreversible" decision and Varanda Fernandes – who "unequivocally" supports Rui Costa – intends to see "new protagonists" appear in the club.
José Eduardo Moniz neither will he be one of the elements on Rui Costa's list. The vice president also justified his departure with "professional challenges".
Moniz, "friend and admirer" of the president and candidate, praises the work of the former midfielder: "In recent weeks more was done for the restoration of the democratic spirit of Benfica than in many years".
It's not official but Miguel Moreira should also leave Benfica. The financial director of the Benfica group and director of SAD will leave because of his involvement in court lawsuits, informs the Record newspaper.
Elections in Benfica are scheduled for the 9th of October.

Nuno Teixeira, ZAP //