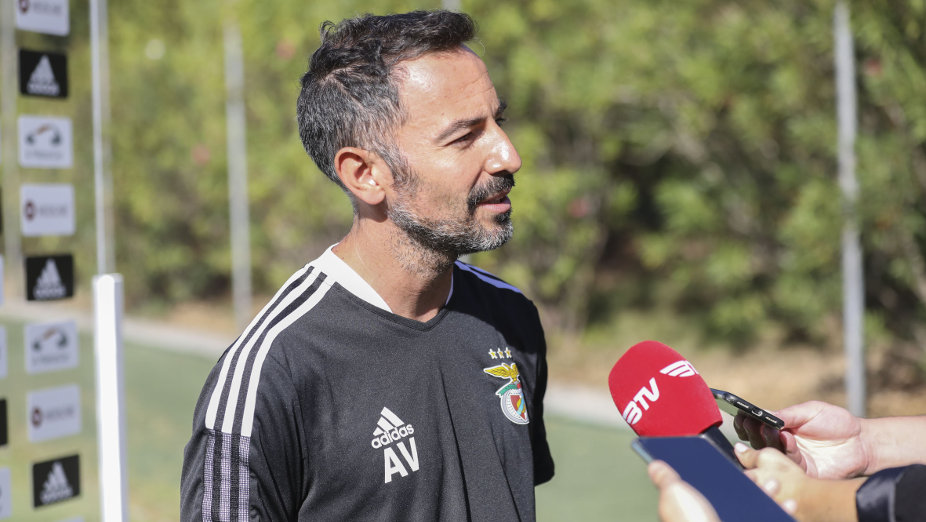 Comment from the assistant coach of the women's football team, which will make its debut in the Champions League group stage.
O Benfica will debut in a group stage of the Women's Champions League. The historic moment is scheduled for 8 pm this Tuesday, at Seixal. The debut will be against the Bayern Munich, in a Group D that also includes the "great" European Lyon (seven times European champion) and the the hedge.
André Vale, Benfica's assistant coach, commented on the game on Monday: "When we work at Benfica and we have this symbol on our chest, we go into every game to win. Regardless of whether we may be considered, by some, as a outsider, as this is the first time we are in the race, this is perfectly normal".
Benfica will be in this tournament with the aim of "making the maximum points possible" it's the clearance "is a possibility". But it's not easy, admitted the coach: "It's not at all. But if it were easy, it wouldn't be for us either".
Clube da Luz wants, in women's football, to "grow to the level of the European project", although the group includes the emblem with the most achievements in the women's Champions League – Lyon – and Bayern, which last season reached the half. -ends.
"Any group that suited us would be interesting for us to grow as a team, at the level of the European project. Lyon are very strong and everyone knows them, Häcken have a great history in women's football. In this case, there were no better or worse choices", he analyzed.
The Munich team deserves the "greatest respect" but the coach warned: "We will keep exactly what Benfica has accustomed us to. A team that tries to take advantage of everything the game has to offer and that tries, within its characteristics and maxims, to do the best possible. we want seize every opportunity".
Benfica had two days to prepare the reception for the Germans. Last Saturday thrashed Amora 5-0, although there was tried to postpone this game. Apparently, Amora and the Portuguese Football Federation refused this request.
André Vale commented on this refusal: "We all must contribute because, if Benfica and the national team are doing well in international games, that will only bring advantages to everyone. It's not an excuse for anything, but we could have prepared this game better".

Nuno Teixeira, ZAP //