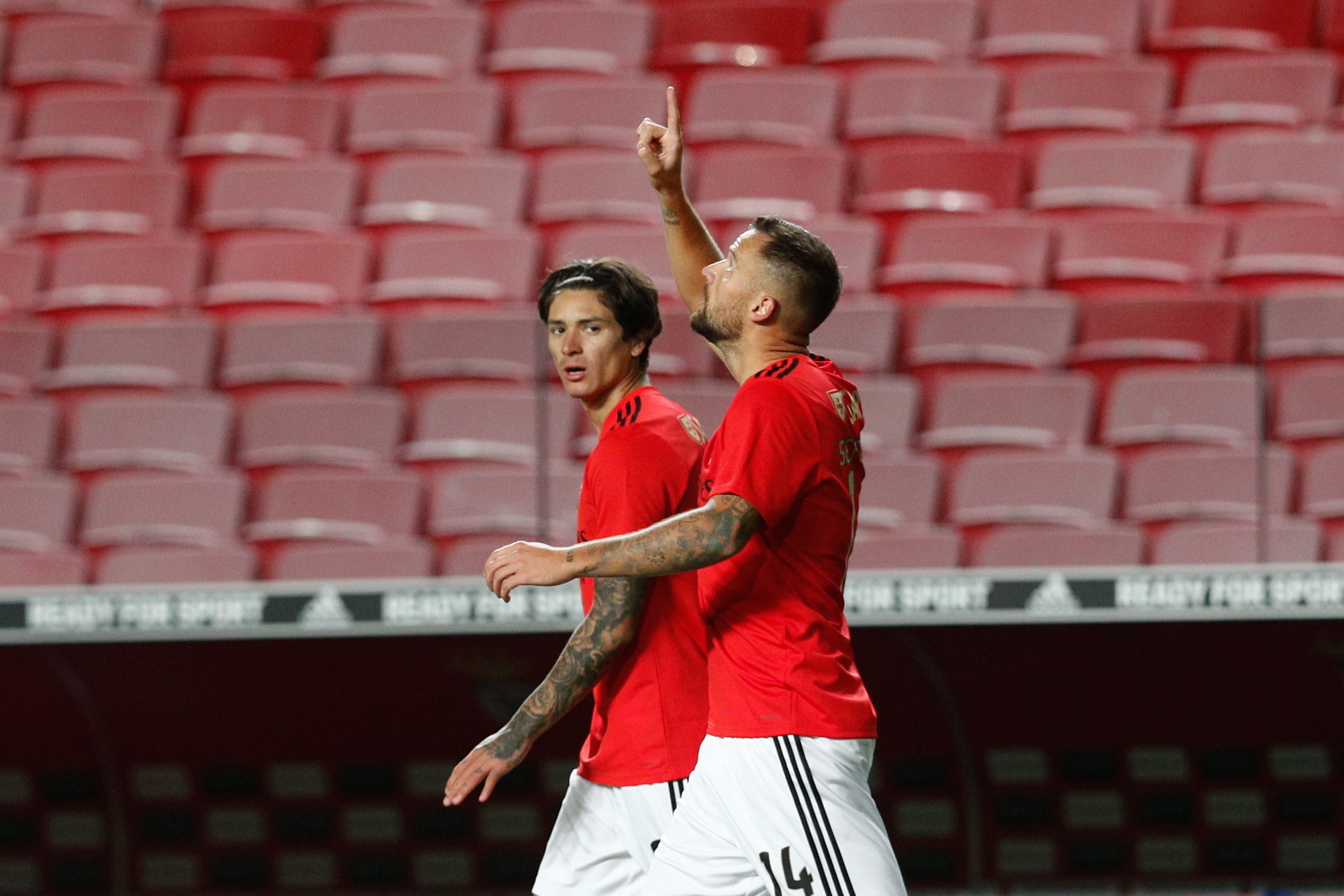 SL Benfica will face Arsenal in Rome, in the first leg of the Europa League round of 32 because of travel restrictions enacted due to the pandemic, Clube da Luz confirmed this Tuesday.

After the press advanced this hypothesis on Monday, Benfica confirmed this scenario, realizing that "UEFA has made official" the Italian capital as the stage of the match.
"The 1st leg clash, having Benfica as a visited team, will take place at the Olympic Stadium in Rome, Italy, at 20:00 on February 18th", Can be read in a note published on the official website of the incarnates.
The second round of the Europa League round of 32, scheduled for February 25, will also be discussed in a "neutral venue" to be announced "soon". Arsenal, meanwhile, have announced that the second leg will be played in Athens, Greece.
The Lusa agency recalls that the UK authorities currently require a 10 day quarantine those from Portugal.
Benfica's game was not the only one to suffer changes due to the pandemic: the match between the Norwegians of Molde and the Germans of Hoffenheim, also counting for the Europa League, will be played in Villarreal, in Spain, since the Oslo government decided to close the borders to non-resident citizens. The second game is in Germany.
UEFA also confirmed changes in matches to count for the round of 16 of the Champions League: the Leipzig-Liverpool it's the Borussia Mönchengladbach–Manchester City will fight in Budapest, Hungary.

ZAP //