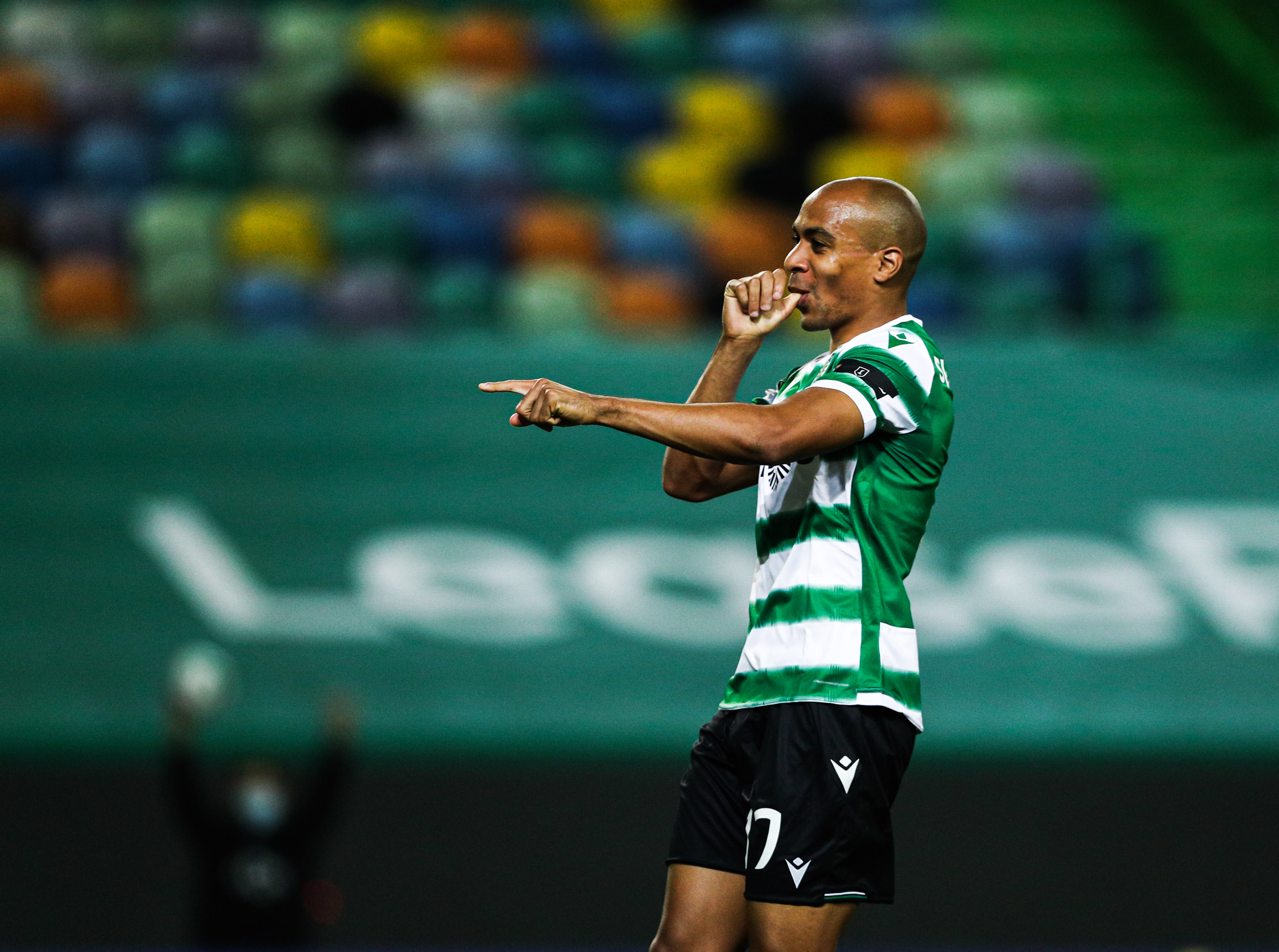 João Mário can be presented, this Tuesday, as a reinforcement of Benfica after having terminated his contract with Inter Milan. The player is thus free to reinforce Sporting's great rival and the Leo fans do not forgive him.
The telenovela about the future of João Mário underwent, this Monday, a decisive development. Inter Milan announced that it had reached an agreement with the Portuguese player "for the resolution of the contract" that bound them.
This means that the midfielder who was champion by Sporting, at the end of the season, has become a free player. Thus, can strengthen Benfica without Sporting receiving any compensation for it.
The news dropped like a bomb in Alvalade and Sporting has already asked for explanations to Inter Milan, as Maisfutebol advances.
Leo officials want to "understand how the Italian club refused a proposal by Sporting to sell the international's pass for three million euros, two more for purposes, and then accept the player's departure at zero cost", points out the sports publication.
Only after Inter's response will Sporting take the next step, but it is certain that the club will go "to the end in the defense of the club's interests", highlights Maisfootball.
Alvalade's club has claimed that João Mário's transfer contract to Inter had a anti-rival clause worth 30 million euros, precisely to prevent the midfielder from returning to Portugal through Benfica or FC Porto.
However, João Mário and Benfica have always denied the existence of this clause.
Maisfutebol advances that there could be, before, "a preference clause on a return to Portugal", which ceased to exist from the moment João Mário left Inter.
João Mário is already in Portugal
The Portuguese midfielder arrived in Portugal on Monday afternoon, on a flight from Milan that landed at Tires Aerodrome.
But on arrival, he refused to make a statement. "I can not talk", he limited himself to telling the CMTV journalists present at the site.
However, everything seems to be heading for Benfica to present João Mário as a backup this Tuesday. Maisfutebol journalist Bruno Andrade assures that the midfielder will already have "a verbal agreement to sign for 5 seasons" with the Clube da Luz.
"To harm the club that formed it? Unforgiven!"
In farewell to Inter, João Mário thanked the club and wished them "good luck for the future".
However, the athlete changed profile picture that it had on social networks, and where it made reference to Sporting, for one where it appears with the equipment of the Portuguese team.
The exchange is seen as one more sign that João Mário will reinforce Benfica.
When the photo change was made late on Monday morning, several Sporting fans made a point of leaving criticism of the medium on your new Facebook profile picture.
"I never thought you would be able to do what you're about to do", writes a fan who signs Mário Botelho de Almeida on Facebook.
"We gave Inter 5 million for you, and now you leave at zero cost for Benfica? To the rival? After being champion for the club that gave you everything, that allowed you to go to Europe and be European champion?", asks this fan.
"If you go to the moles alone I wish you broke your foot in the first practice and be careful when you go to Alvalade", writes this adept, accusing João Mário of being "ungrateful".
"Harm the club that formed you by 30 million? Unforgiven", points out, in turn, Pedro Santos, another Facebook user.
Already João Carvalhas, another user of the social network, regrets that "to come to Sporting", João Mário did not force the termination with Inter. Thus, he concludes that "Sporting deserved more respect".
"You are an ungrateful child", also complains António Kapitango, another Facebook user, noting that he no longer follows João Mário on the social network.
On the other hand, among the Benfica fans, there are already fans to welcome the Portuguese midfielder with open arms. "Welcome to the biggest in Portugal", points out Paulo Santos on Facebook.

Susana Valente, ZAP //