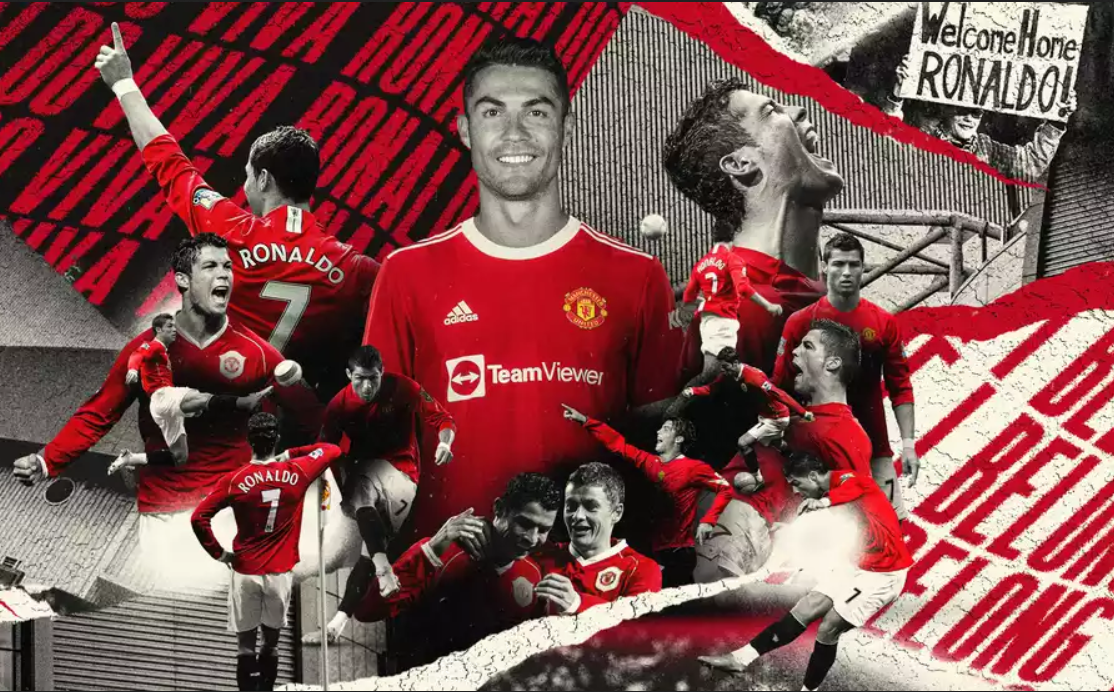 Cristiano Ronaldo has already been made official at Manchester United and spoke to fans for the first time. "I can't wait to join the team," said the player.
the return of Cristiano Ronaldo Old Trafford was already more than right, but, to dispel all doubts, his signing was made official this Tuesday by Manchester United.
The Portuguese international signs a valid contract for two seasons, with one more option. United paid 15 million euros plus 8 million for goals.
As a player of the red devils, Ronaldo spoke about his expectations for returning to Manchester, revealing that he was thrilled with the support received.
"O Manchester United always had a special place in my heart and I was very moved by all the messages I've received since the announcement on Friday. I'm looking forward to playing at Old Trafford and seeing the fans again. I can't wait to join the team after the team's games and I hope we can have a season full of successes", said CR7.
"Cristiano, a five-time Golden Ball winner, has so far won more than 30 trophies during his career, including five Champions League titles, four Club World Cups, seven League titles in England, Spain and Italy and the Euro-2016 with his native country, Portugal. Cristiano is the first player to win leagues in three different countries, he was also the top scorer in Serie A last season and won the golden boot at this year's European Championship. In his first spell at Manchester United, he scored 118 goals in 292 games", reads the English club's statement.
Run. It. Back.

⏪ @Cristiano#MUFC | #RonaldoReturns pic.twitter.com/cA4BJDAkIc

— Manchester United (@ManUtd) August 31, 2021
Ole Gunnar Solskjaer, Manchester United coach, has also already reacted to the signing of Ronaldo, weaving wide praises for the Portuguese.
"There are no words to describe Cristiano. Not only is he a wonderful player, he is also a great human being. It takes a special person to have the desire and ability to play at the highest level for so long. I have no doubt that it will continue to impress us all. His experience will also be vital for the young people on the squad. Ronaldo's return demonstrates that this is a unique club and I am delighted to be returning to the home where it all started", said the Norwegian coach, Cristiano's former teammate.
Juventus also took the opportunity to say goodbye to the Portuguese star, sharing a series of photos along with a statement on social networks.
"On July 10, 2018, two icons of European and world football crossed paths. On July 10, 2018, Cristiano Ronaldo became a Juventus player, creating a splendid bond. Today, after three years, 133 games, 101 goals and 5 trophies, this chapter ends. Today the paths of CR7 and Juventus separate", reads the note released by the emblem of Turin.
The best photos of @Cristiano 📸 in ⚪️⚫️ https://t.co/9DjgDJXTI6 pic.twitter.com/6t2C8BveNJ

– JuventusFC (@juventusfc) August 31, 2021

Daniel Costa, ZAP //