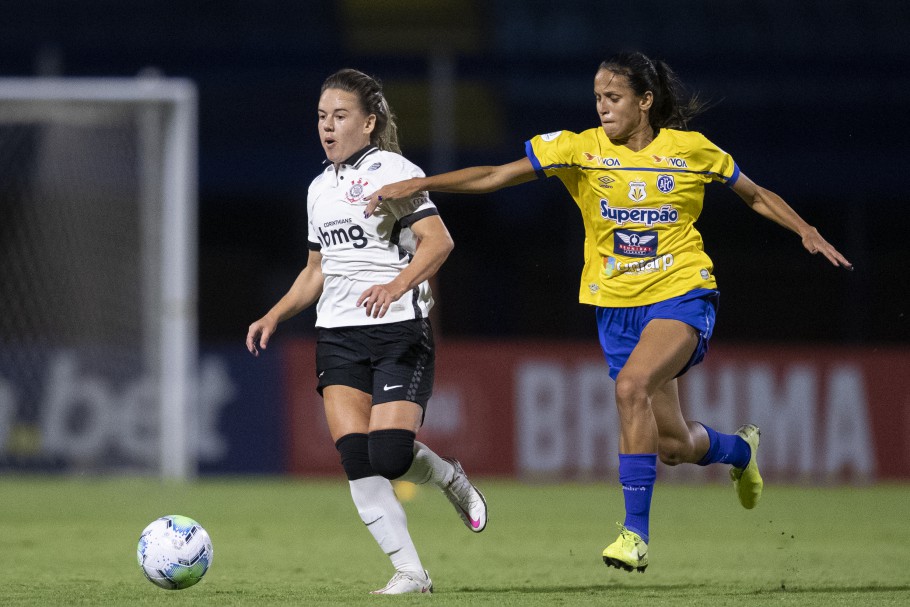 Decision increases to 64 the number of clubs directly involved in national competition
Thais Magalhães / CBF
Corinthians and Avaí Kindermann played in the final of the 2020 A-1 Brasileirão

The Brazilian Football Confederation – CBF announced on Tuesday, 18, that it will increase the calendar of the women's football in 2022, creating a new division in the Brazilian championship: a A-3. The novelty increases the number of teams participating in the tournament, from 52 to 64, and helps to improve the level and investment in the sport in the country. Altogether there will be four adult championships: Brasileirão A-1, A-2, A-3 and Supercopa do Brasil and three basic competitions: Brasileirão U-18, U-16 and Conmebol Development League U-16 and U-14 . The announcement was celebrated by the Federation's Women's Competitions Coordinator, Aline Pellegrino.
"We live in a moment of great maturity in adult women's competitions, with an increase in competitiveness between clubs and an increasing visibility. By allowing new teams to enter the national competition circuit, division A-3 will help a lot in increasing the job market for athletes, in addition to encouraging the strengthening of the base categories of clubs, which gain a larger and more structured calendar ", said the manager in an interview to the CBF's official website.
The A-3 will have representatives from all Brazilian states and the Federal District. The first phase will have round-trip games, if in the first duel the team does not lose 3 to 0. The 16 victorious teams advance to the 2nd Phase, who play in the elimination system, round and round, until the final. The novelty also causes changes in the series A-2. The format will change from 36 teams to 16 and will feature the four relegated from A-1 2021 and the teams if they are between 5th to 16th place in this year's A-2. In the elite division of women's football, the calendar will continue with 16 teams counting the 12 best placed in 2021 and the four promoted from the A-2.