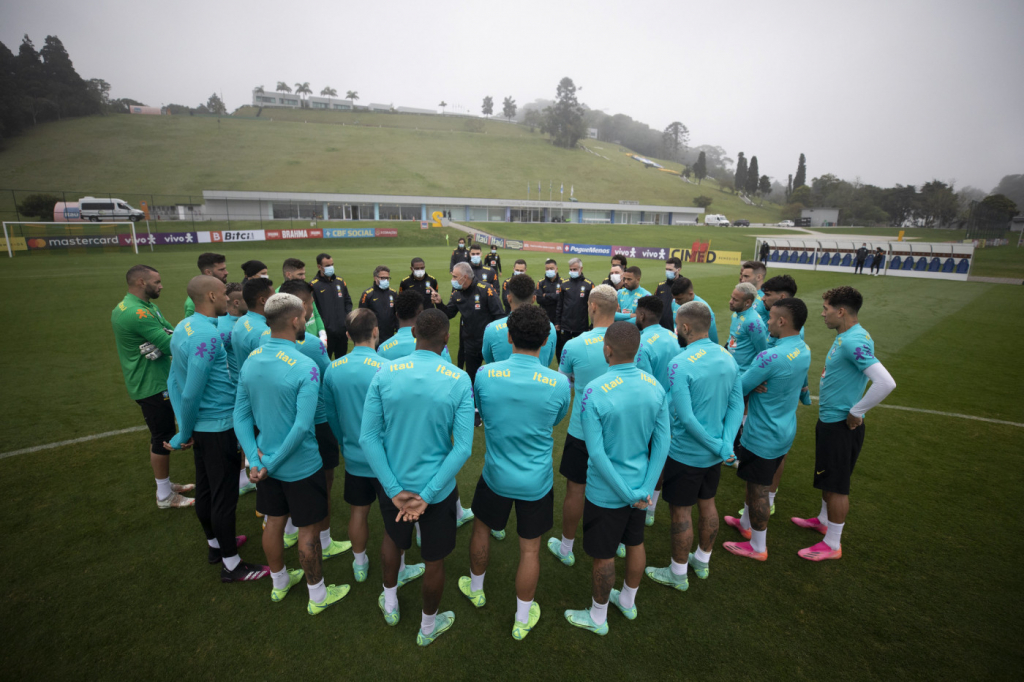 The lawsuit was filed by Grupo Arco Íris de Cidadania LGBT, a non-profit association, which has existed for 25 years as a representation in defense of the rights of homosexuals
Lucas Figueiredo / CBF
The Brazilian team coached by Tite has no player with shirt number 24

A Brazilian Football Confederation (CBF) will have to explain to Court of Justice of Rio de Janeiro (TJRJ) the reason for the Brazilian Team do not use the number 24 on your uniform – Brazil is the only one of the participants of the America Cup that doesn't use the number. On the afternoon of Wednesday, 30, judge Ricardo Cyfer, of the 10th Civil Court, granted a limit, ordering the entity to comment on the case within 48 hours. Otherwise, the entity will have to bear a daily fine of R$800, valid for one month.
The action was filed by Arco Iris Group of LGBT Citizenship, a non-profit association, which has existed for 25 years as a representation in defense of the rights of homosexuals. "The struggle of the LGBTQIA+ community to end discrimination against its members, with the recognition of their right to full coexistence in society, is widely known, and its causes and development have been abundantly detailed in the narrative of the facts at the beginning of this action. In the same way, the important role that the adoption of affirmative measures in the context of sports practices plays in the increase of this fight has been shown with greater clarity, with emphasis on those sports traditionally considered in the male universe", says an excerpt of the decision of Cyfer.
In the petition, Arco Íris Group argues that "the fact that the numbering of the Brazilian team skips number 24, considering the historical and cultural connotation surrounding this number of association with gays, should be understood as a clear offense to the LGBTI+ community and as an attitude homophobic". Therefore, the CBF will have to answer five questions on the subject to the Court. "It is extracted from the narrative of the facts that the purpose of the present action, depending on the respondent's responses, and any measure taken by the latter, is the assessment of the need for future action of obligation to do", sentenced the judge.
CBF will have to answer the following questions:
1- Does not including number 24 in the official uniform in competitions constitute a deliberate policy of the respondent?
2- If not, why not include number 24 in the official uniform of the respondent?
3- Which department within the respondent is responsible for deliberating the numbers on the official team uniform?
4- Who are the people and employees of the respondent who are part of this department that deliberates on the definition of numbers in the official uniform?
5- Is there any FIFA or CONMEBOL guidance on registering players with number 24 on their shirt?