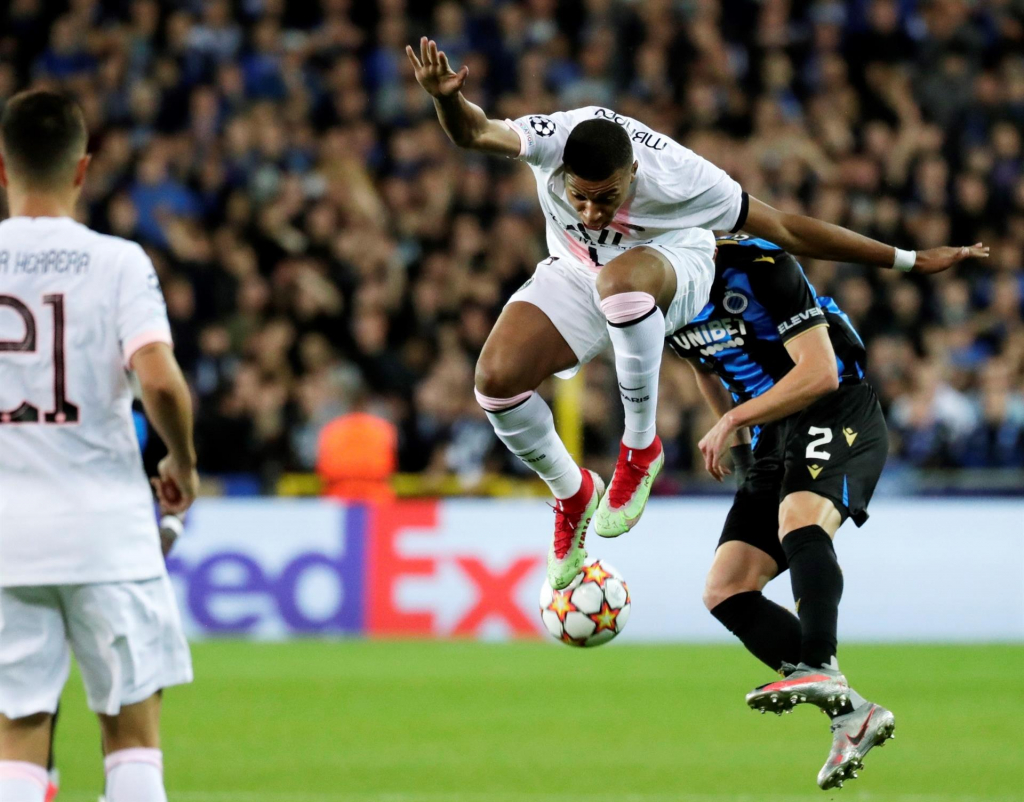 Even with Lionel Messi, Kylian Mbappé and Neymar, the French team suffered and could have left the field with an even worse result; Ake, Mukiele (against), Mahrez, Grealish, João Cancelo and Gabriel Jesus scored the citizens' goals against the Germans
EFE / EPA / STEPHANIE LECOCQ
Mbappé during a match between PSG and Club Brugge, in Belgium, for the Champions League

Paris Saint-Germain disappointed this Wednesday, 15th, by being in a 1-1 draw with Club Brugge, at the Jan Breydelstadion stadium, in Belgium, in the inaugural round of the European Champions League. Even with Lionel Messi, Kylian Mbappé and Neymar, the French team suffered and could have left the country with an even worse result. Ander Herrera opened the scoring for the visitors, while Vanaken left everything the same for the hosts. With the result, the two teams are tied for the second position in Group A, with one point each.
PSG hinted that run over the Belgians. With its powerful trio, the Parisian team opened the scoring after 15 minutes with Ander Herrera, who took advantage of Kylian Mbappé's beautiful cross to score. The problem, however, is that Paris showed little aptitude in marking, giving space to Club Brugge. The tie came in the 26th minute, when Vanaken received it from Sobol, hit and had a deflection on Kimpembe to equalize. With little rapport in the attack, the Parisian team almost regained the lead with Messi – the Argentine hit the crossbar with a shot from outside the area. The Brugge, in turn, made Keylor Navas two good defenses. On the return from the break, Mbappé felt a pain in his foot and had to be replaced, giving way to Icardi. Better in the match, Brugge had three more chances, but Lang, Sowah and Hendry didn't take advantage. PSG left something to be desired, with Neymar, their number 10, on a bad journey.
At the same time, Manchester City and RB Leizpig played the other game of the "Group of Death", at Etihad Stadium, in England. Unlike the match in Belgium, the clash between the English and the Germans, with a 6-3 rout in favor of Pep Guardiola's team. Aké, Mukiele (against), Mahrez, Grealish, João Cancelo and Gabriel Jesus scored the citizens' goals, while Nkunku scored the three of the German team. With the victory, City takes the lead in one of the most complicated brackets of this stage. Two weeks from now, on September 28, PSG will face the Manchester team, at the Parque dos Príncipes, while RB Leipzig will face Club Brugge, in Germany.