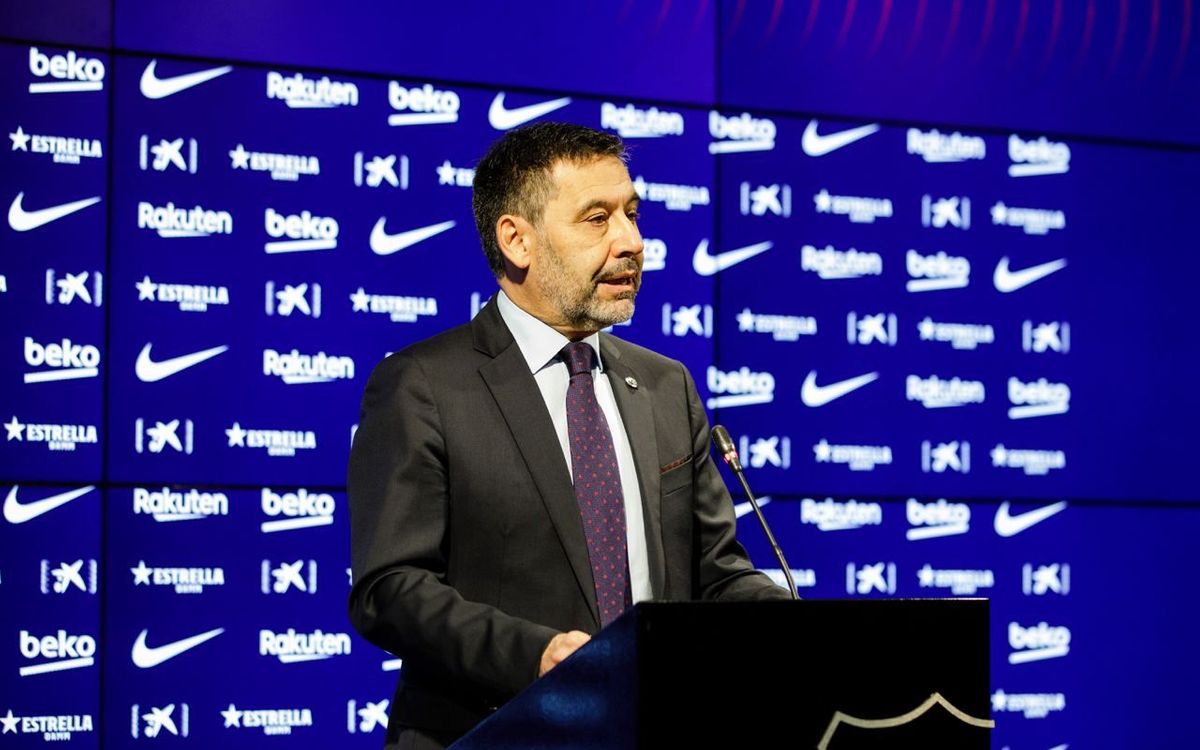 There was lack of control and improvisation in the daily management of Barcelona during the presidency of Josep Maria Bartomeu, according to an audit requested by the new direction of the club.
Bartomeu's management made raise the wage bill by 61% in three years and left one debt of 1350 million euros (ME) until last March, according to data presented by the current director general of Barcelona, ​​Ferran Reverter.
This responsible also announced that it is being done a forensic investigation club accounts, which should be ready in the next few days or weeks.
In three years, the wage bill of 'Barça' increased by 61% (from 471 to 759 ME). management expenses rose 56% and financial costs increased by 600%.
Reverter said that the new management, led by Joan Laporta, took over a club that had had a "harmful and improvised" management from the previous leadership, who left the club "with a negative equity and in a situation of accounting loss, with a null cash flow and with difficulty to even pay salaries".
With an expected salary mass of 835 ME, 108% above revenues, FC Barcelona had to renegotiate contracts with some players and saw Lionel Messi leave, after failing to renew with the Argentine footballer, due to UEFA's financial fair play rules.
FC Barcelona's total debt reached 1350 ME, with last season ending with a loss of 481 ME, after the club had revenues of 631 ME and expenses of 1136 ME.
Despite the damage caused by the Covid-19 pandemic, Reverter revealed that the club, even without the health issue, would have lost 390 ME in 2020/2021.
"They hired players without knowing if they could pay"
Revert also pointed out that they were detected "evidence of irregularities" and "non-compliance with contracts signed with banks".
But the problems were even operational, related to day-to-day dynamics, namely with the functioning of the Camp Nou Stadium that it had security issues that would not allow it to function.
"Players were hired without knowing if they could pay", also revealed Reverter, giving as an example "the Griezmann's case". "On the same night they hired him, they saw that there was no money and that night, they looked for a fund to do a factoring [um serviço de financiamento rápido] which has opening commissions", he revealed.
"A Coutinho operation, which costs 120 million, ended up costing 16.6 more in financial costs", said Reverter.
Currently, or Barcelona "is in a situation of technical bankruptcy", concluded the director, also promising that the current board will put the club back "where it deserves to be".