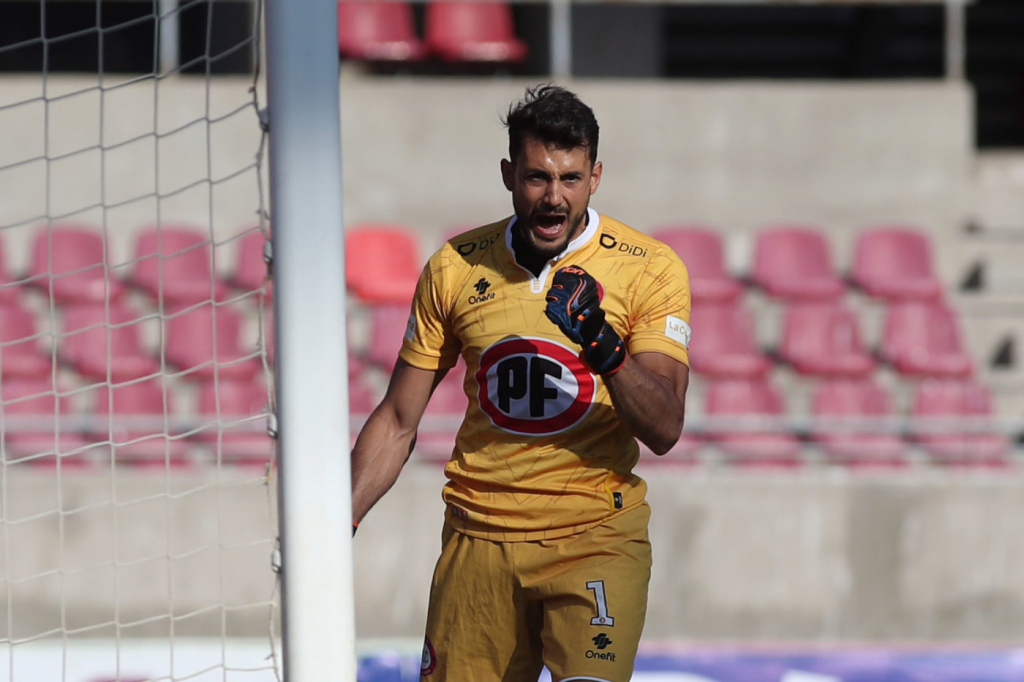 Alexis Martín Arias is an athlete for Unión La Calera, a time that will be Flamengo's opponent in the group stage of the Copa Libertadores
reproduction
Alexis Martín Arias, goalkeeper for Unión la Calera, is being investigated for falsifying PCR tests

The goalkeeper Alexis Martin Arias, who plays for Union La Calera, Chilean team that will face the Flamengo by the group stage of Libertadores Cup, is accused of using four PCR tests performed by someone else in November 2020 to be able to play even if infected by coronavirus. According to the office of the Public Prosecutor's Office in the city of Viña del Mar, Arias used tests carried out by also Argentine Nicolás Ambrosio to have a negative result and to be able to play, circumventing the protocol of the National Association of Professional Football of Chile (ANFP). Another person involved in the case is the former director of the Chilean federation and current manager of La Calera, Martin Iribarne. The three were summoned to a hearing on Friday, 16, to formalize the accusation against them and establish the period of investigation and precautionary measures.
The investigation was initiated after complaints from the Regional Ministerial Secretariat of Health (Seremi) of the Valparaíso region and the Etcheverry Laboratory for possible crimes from Identity theft and to put in danger to public health. The information collected so far proves, as stated in the official report of the deputy prosecutor of Viña del Mar, Lionel González, that Arias tested positive for Covid-19 on September 28, 2020 and that in four subsequent samples, taken on October 1, 17, 25 and 28, he continued to record positive results.
In November, on the 4th, 12th, 16th and 20th, he obtained negative results for the same test, but, according to the Public Ministry, "there are well-founded assumptions that Mr. Arias has been replaced (in the tests) by Mr. Nicolás Ambrosio ". In those days, Ambrosio personified Arias in the laboratory. The objective, in the attorney's view, was to obtain negative results, which would allow him to return to playing professionally. "If the information is corroborated, it is a serious failure, which will complicate the situation in Chilean football. Those responsible will have to take responsibility, "declared the regional health secretary of Valparaíso, Francisco Álvarez, to the local press.
Unión La Calera faces Brazilian time in the Libertadores
Or Unión La Calera is not Group G, together with Flamengo, LDU of Quito e Velez Sarsfield. The Chilean team will debut in the tournament on April 21 against LDU and will also end their participation in the group stage against the Quito team, on May 27. In the second round, Flamengo will be played on the 27th, Maracana, no Rio de Janeiro, and on May 11, at the Municipal Stadium Nicolás Chahuán Nazar, in La Calera. To close the series, the team faces Vélez on May 4 and 19.
* With information from EFE